Things have slowed down in the basement...so I will show you the upstairs.
Here is the Diningroom the day we bought it. Three years ago...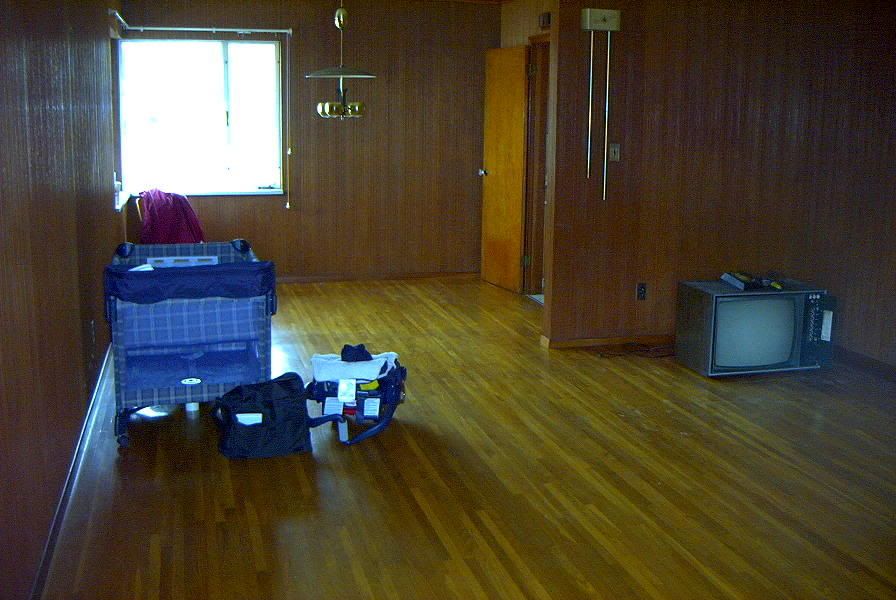 Wood panelled walls...a very strange texture. The floors where sun damaged and yellow. The aweful oil paint everywhere had yellowed as well.
Here it is today: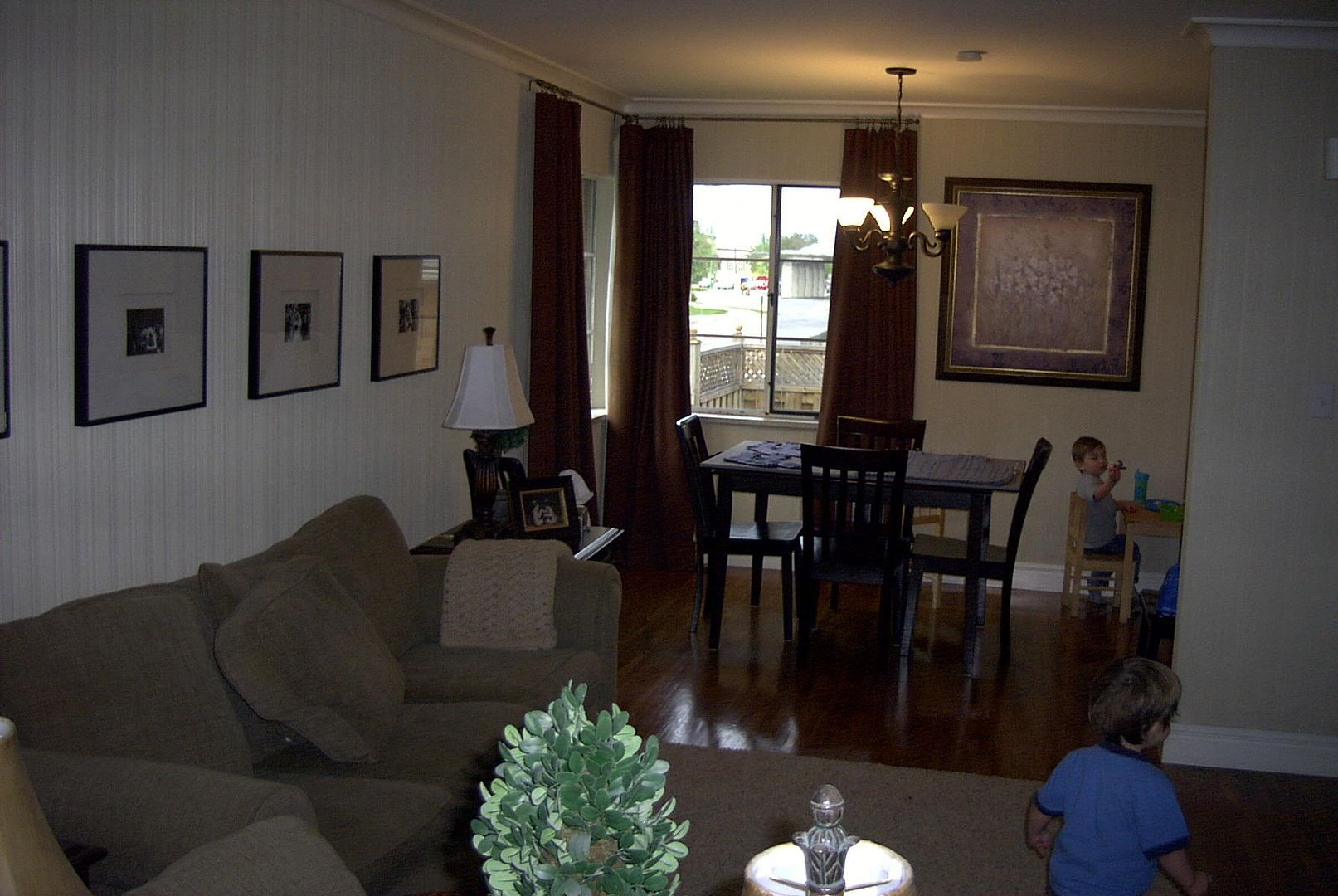 We had the hardwood refinished in a darker stain. The walls I decided to paint and it looks like wallpaper! My hubby does trim for a living...so he retrimed, hung doors, and put up some cove molding. We actually took out the door and just did a cased molding into the kitchen (that is the door in the before photo you see) I made some lovely faux suede curtains....voila!
Happy Thanksgiving Canadians!