Here we are in
socktoberfest
....and I stayed up last night to finish DH's socks!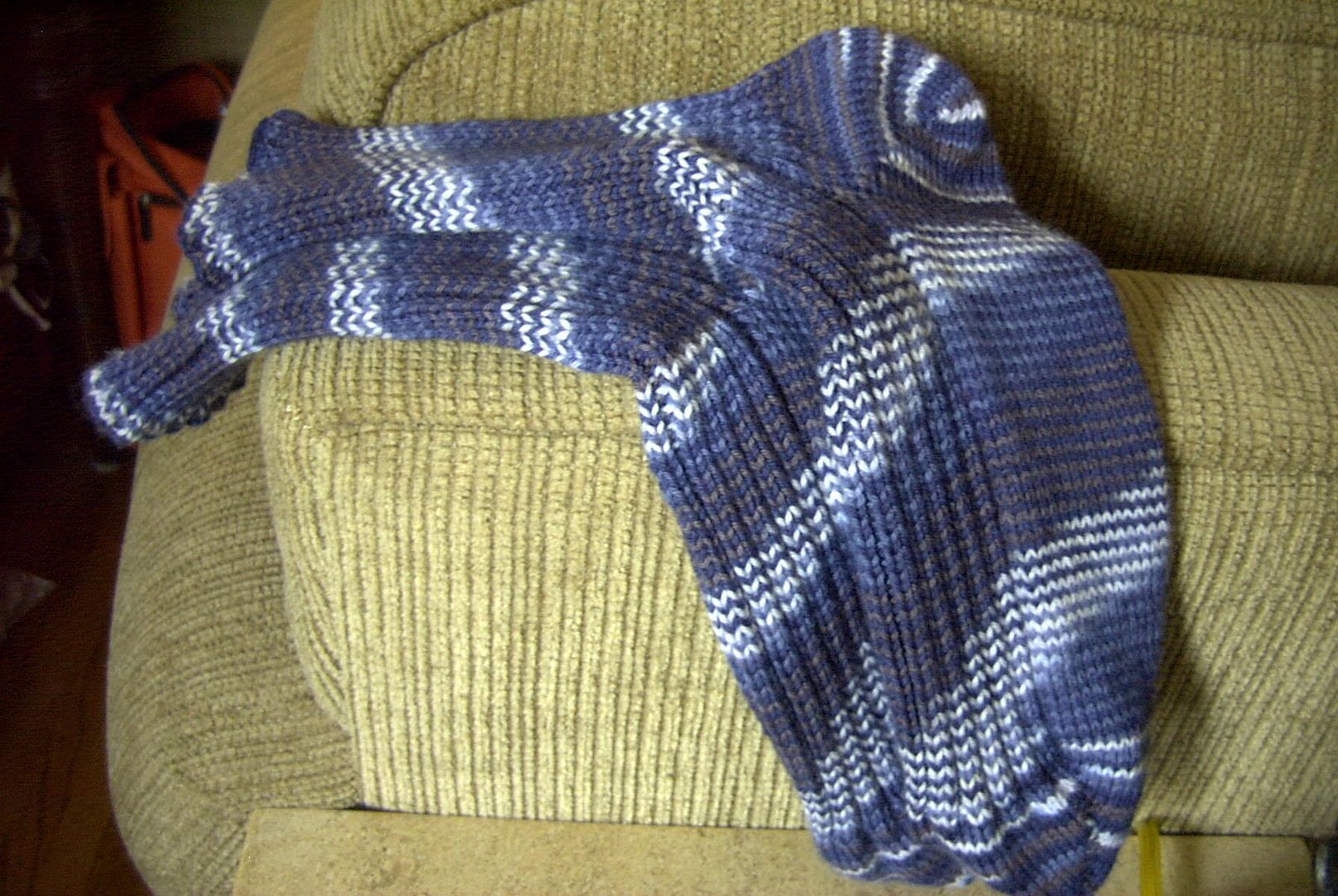 Started:
July 25, 2005 can you believe it!
Finished:
October 6, 2005
Pattern:
Just a basic sock based on Ann Budd's socks in "The Knitters Handy Book of Patterns"
Yarn:
Knit picks
Sock landscape in Yukon
Thoughts:
I will never make plain ribbed socks again...I have had enough. I need more excitement in my sock making...did you see the socks I got from my sock pal ;) (I've been wearing them since I got them...seriously they are my favourite socks!)
Come on, we need to be a little more challenged with our sock knitting...especially here in socktoberfest!
I can't wait to see the socks everyone is knitting. I really want to see how you are photographing your socks...they are hard to pose for. I'll be watching.
Thank you all for your well wishes...I am feeling better today:)
Heather
, I got your tag, I'll be flashing ya!