All I wanted to do was start a new pair of socks. You would think this would have been a simple task...yeah.
I have all this beautiful sock yarn I have been hoarding...and many socks that I want to knit. Koigu...hmmmmm....what to knit with it. It is like gold, you want it to be perfect. Well I had decided on
Anna's sock pattern
. I started the
figure eight toe
she suggested. This is a new technique for me...toe up but not a short row...Intriguing.
Here is the first attempt. Then after I tighten up a couple stitches in the center...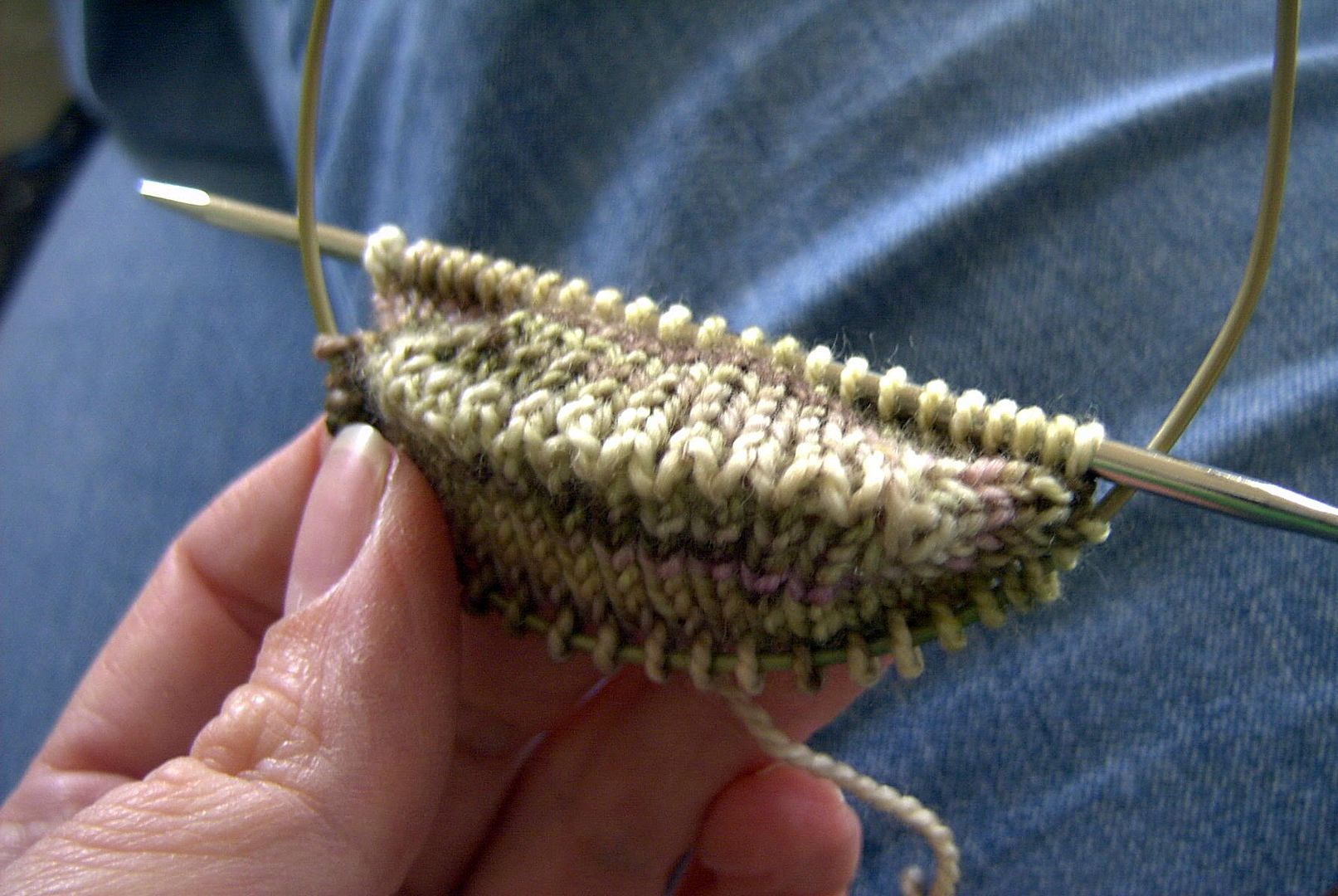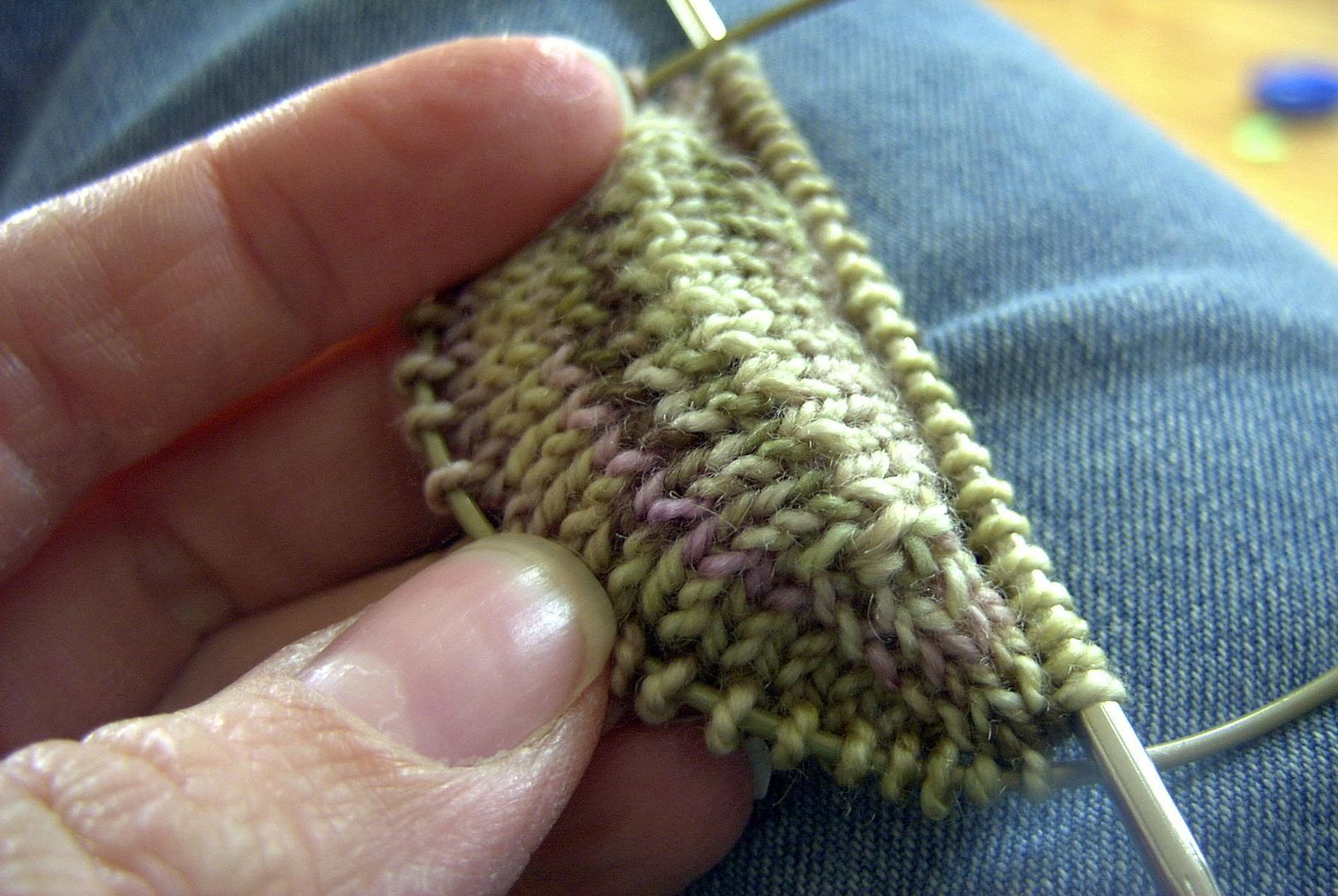 Looks fine. I started to knit the sock. The leaf pattern. I love leaf patterns...but the scarf I am working on now is a leaf pattern. I just couldn't do it. The yarn colourway wasn't really working with it...so I ripped it.
On to the next sock pattern I want to knit. Friday Harbour. Yes. I went back to short row toes...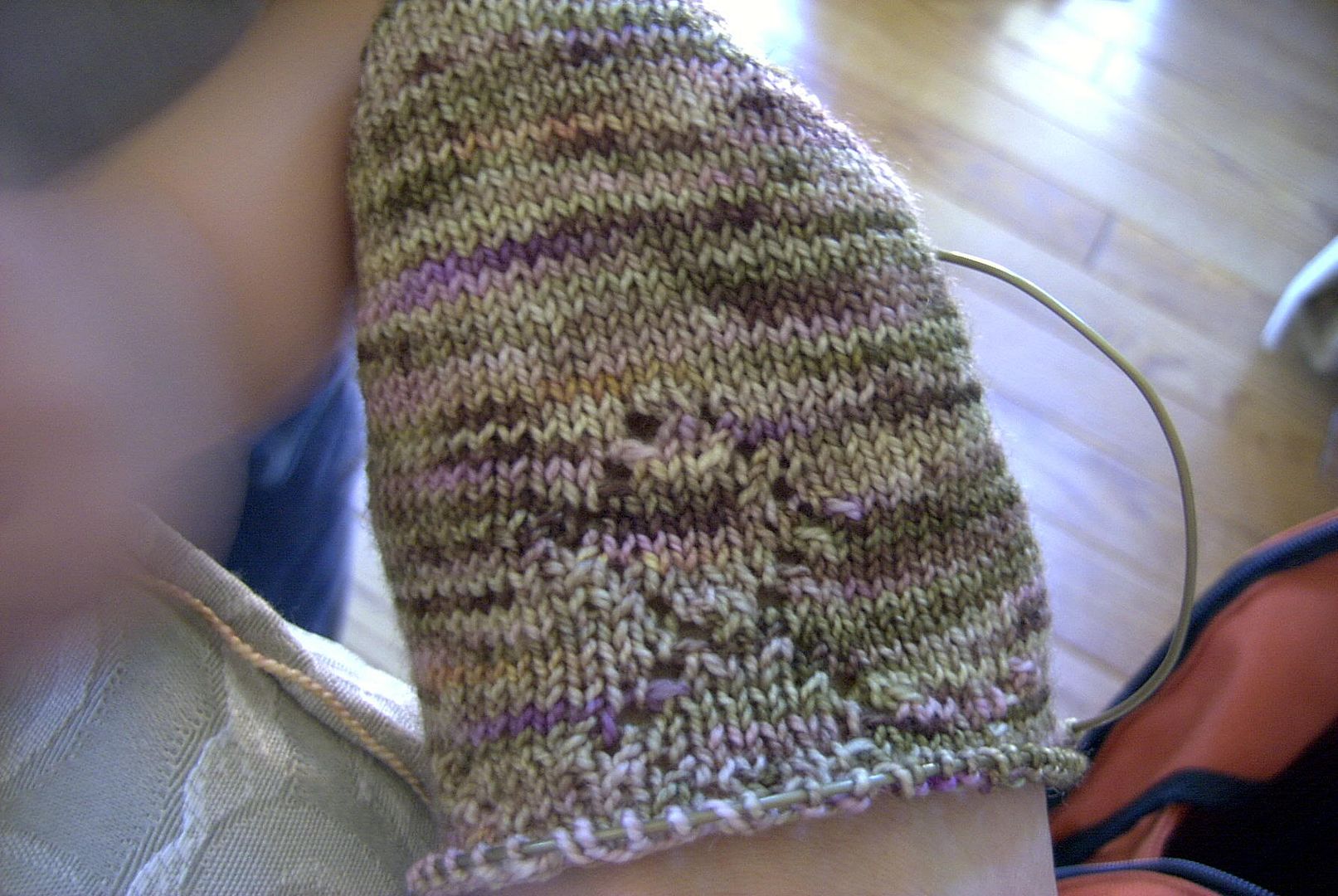 What happened here? Well, my decreases aren't slanting the correct way. I was just working from top to bottom on the chart...I should have flipped the chart around.
Attempt #2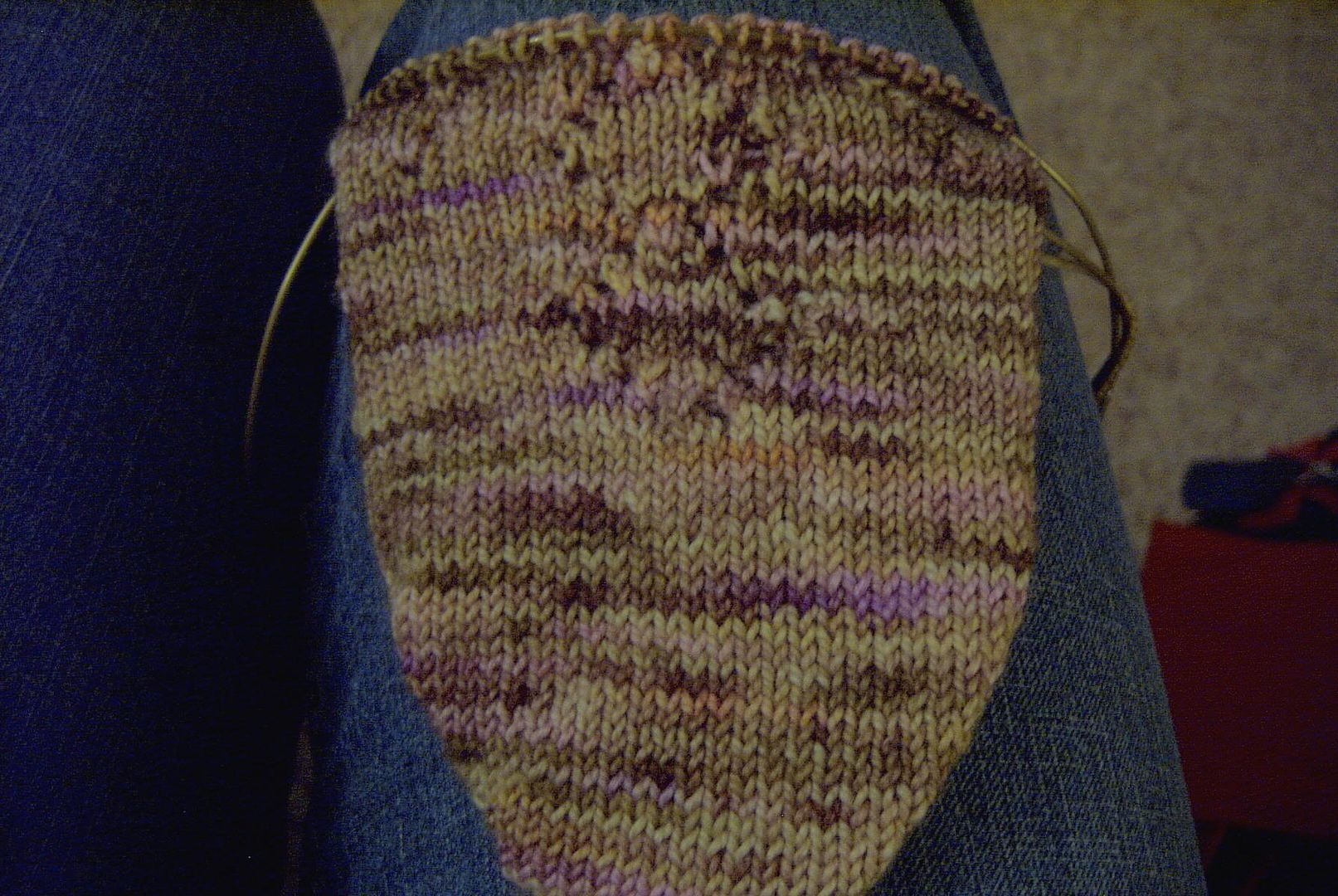 Yes, well, it's just not working. This yarn is not for this project. I also feel that the gauge I am working with does not work with koigu. I need to tighten it up. You remember those fabulous socks
Teresa
sent me...I have been examining them;) I love the tight knit she did...they hold their shape on my foot. (can I also say I have had to wash them already...because I have been wearing them so much) So with this in mind...rip...rip...rip.
What to do with this koigu...the pressure, the pressure. Well, what about Retro Rib Socks from IK winter 2004. Yes, that's it. I really liked that figure 8 toe. Figure 8 toe, toe up, Retro Rib ...yes, that's it.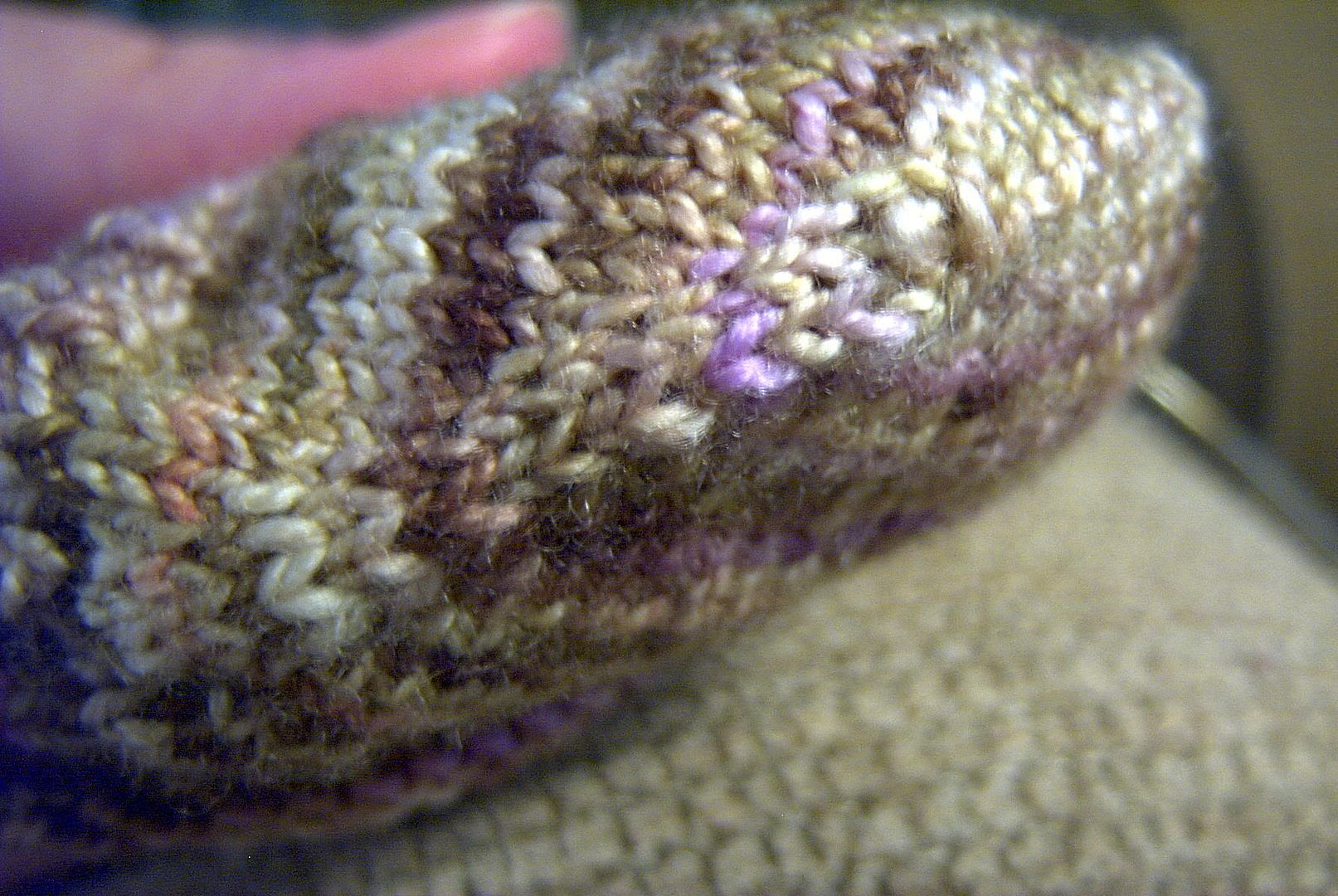 Do you see that beautiful toe? The koigu colourway is working perfectly with this pattern...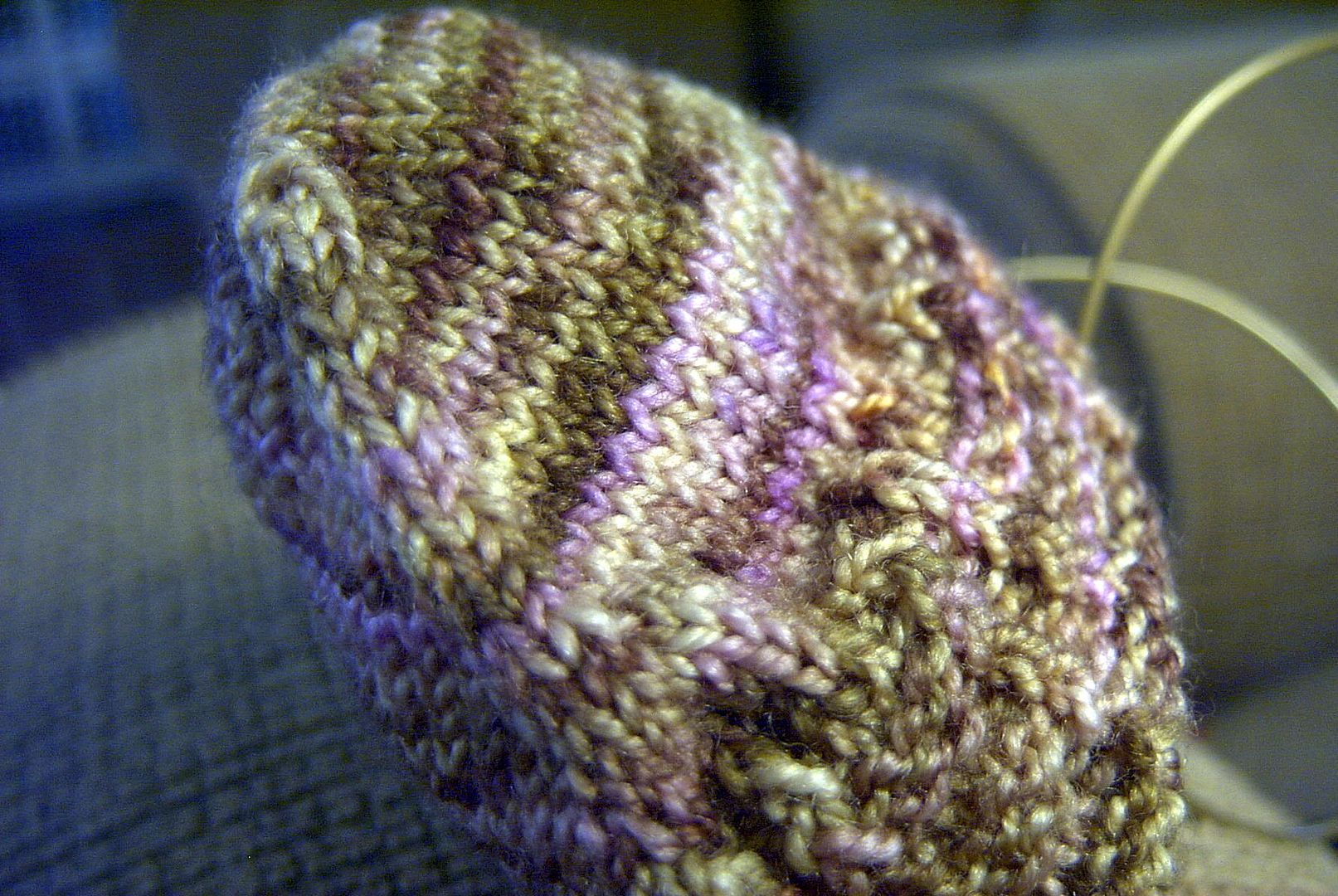 So here I am...I could have knit a pair over the weekend, but all I have a little toe. But it is one fabulous toe!
edited: I can't even believe someone would guess the colour of koigu from my photos! There are some serious koigu knitters out there! Yes, it is 319...I would say mainly green, with some taupe, brown, pink, purple and cream...you know...all of that!