I decided I needed to finish this scarf...especially if I wanted to make another for myself;)
So I knit away...while doing laundry and neatening the house...knit, knit, knit. Then came the grafting. Now, I have grafted together many a toe...and no problem. Usually I need to recite the "front purl, back purl off, back knit..." as I go. But I decided that I just need to look at the fabric and create the stitches.
First, a life line...and I took it right off the needles. Laying it out if front of me...away I went.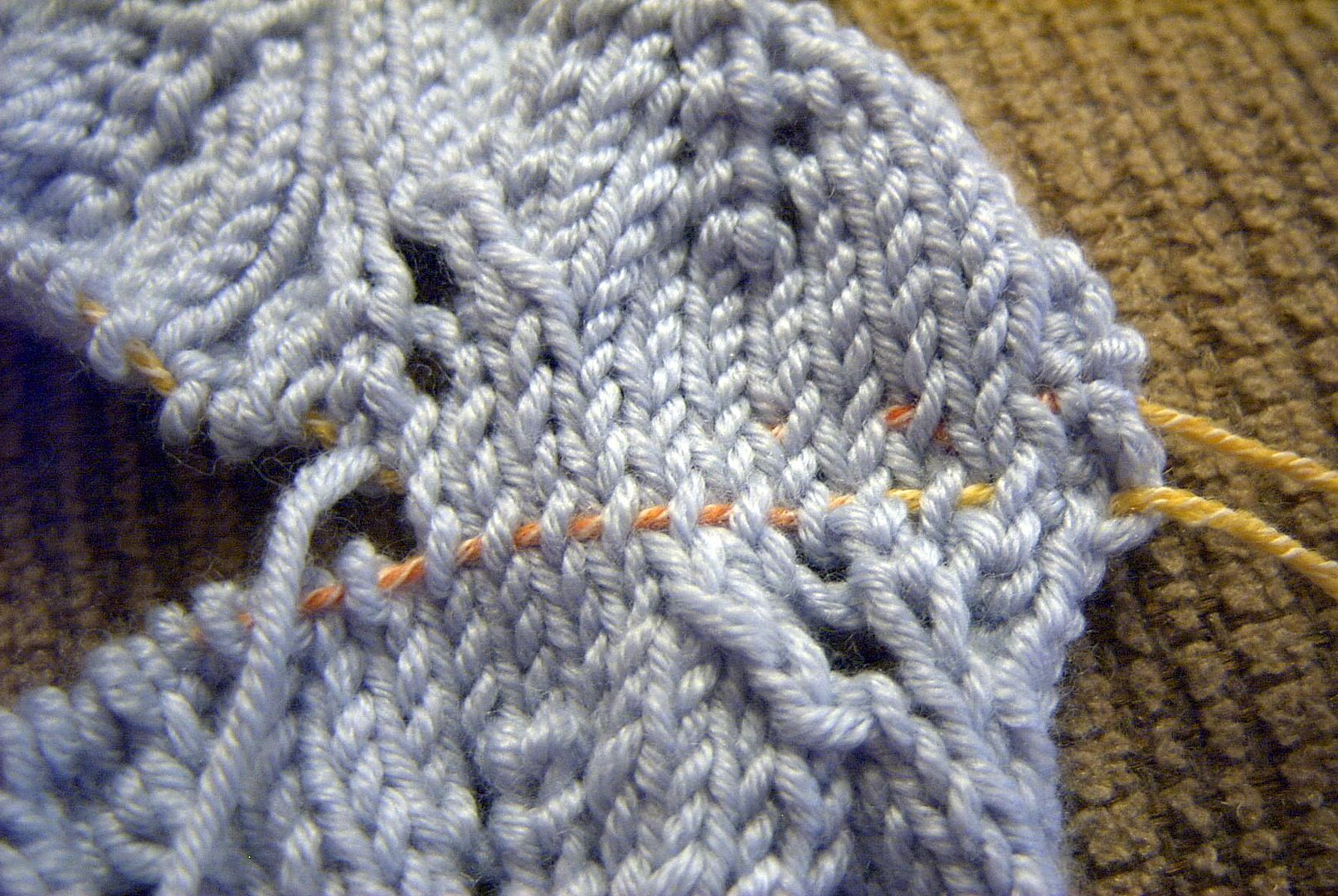 I had a little trouble from knit to purl stitch then back to knit stitches, but it worked out fine. No reading the book step by step, just thinking about the stitches.
This
is how I weave in my ends...it helps when it comes to grafting. You are basically doing the same thing.
Here it is before blocking. (I know the pattern says to block the pieces then join, but I couldn't understand that...I wanted the grafted part blocked as well.)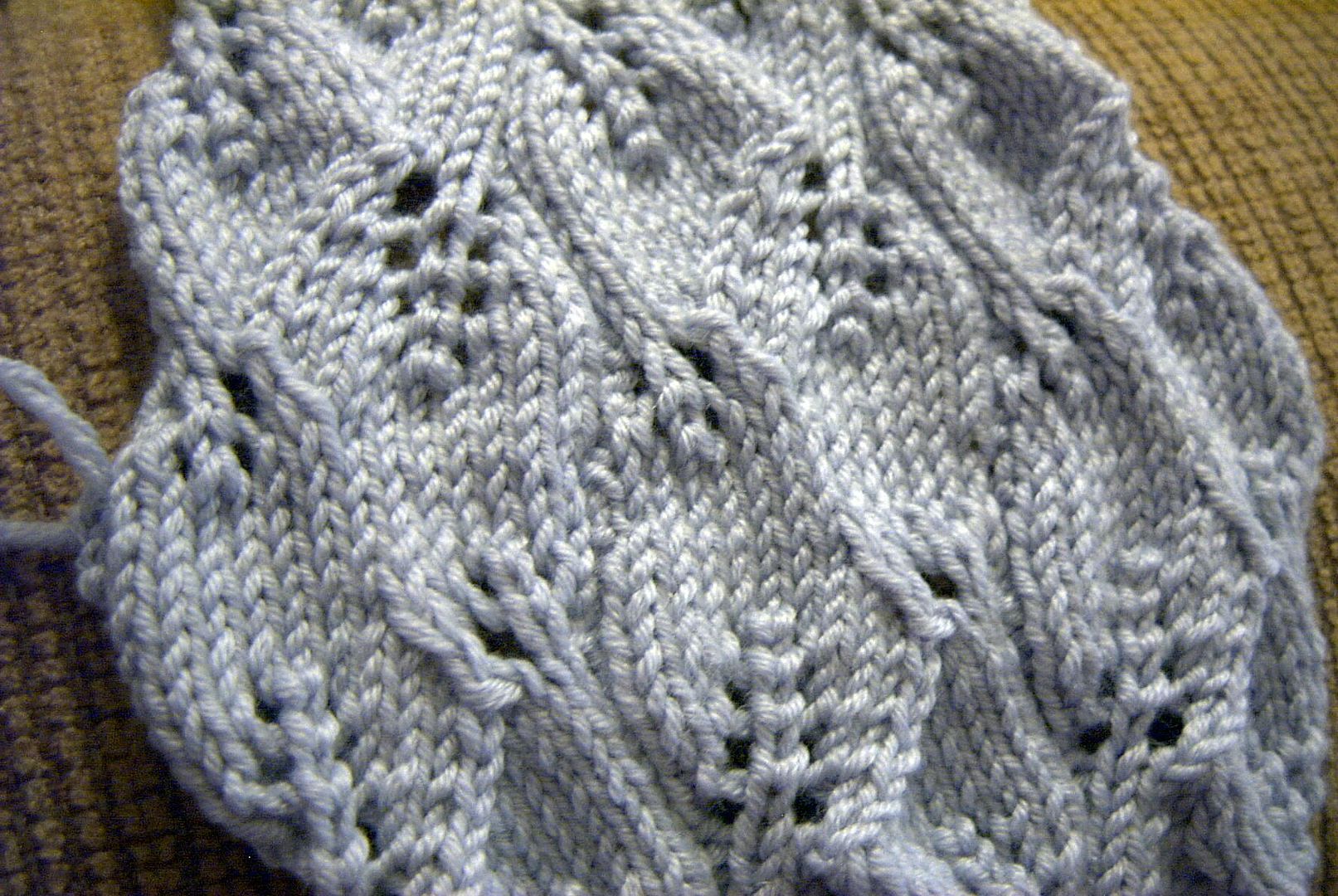 Here are the grafted stitches after blocking.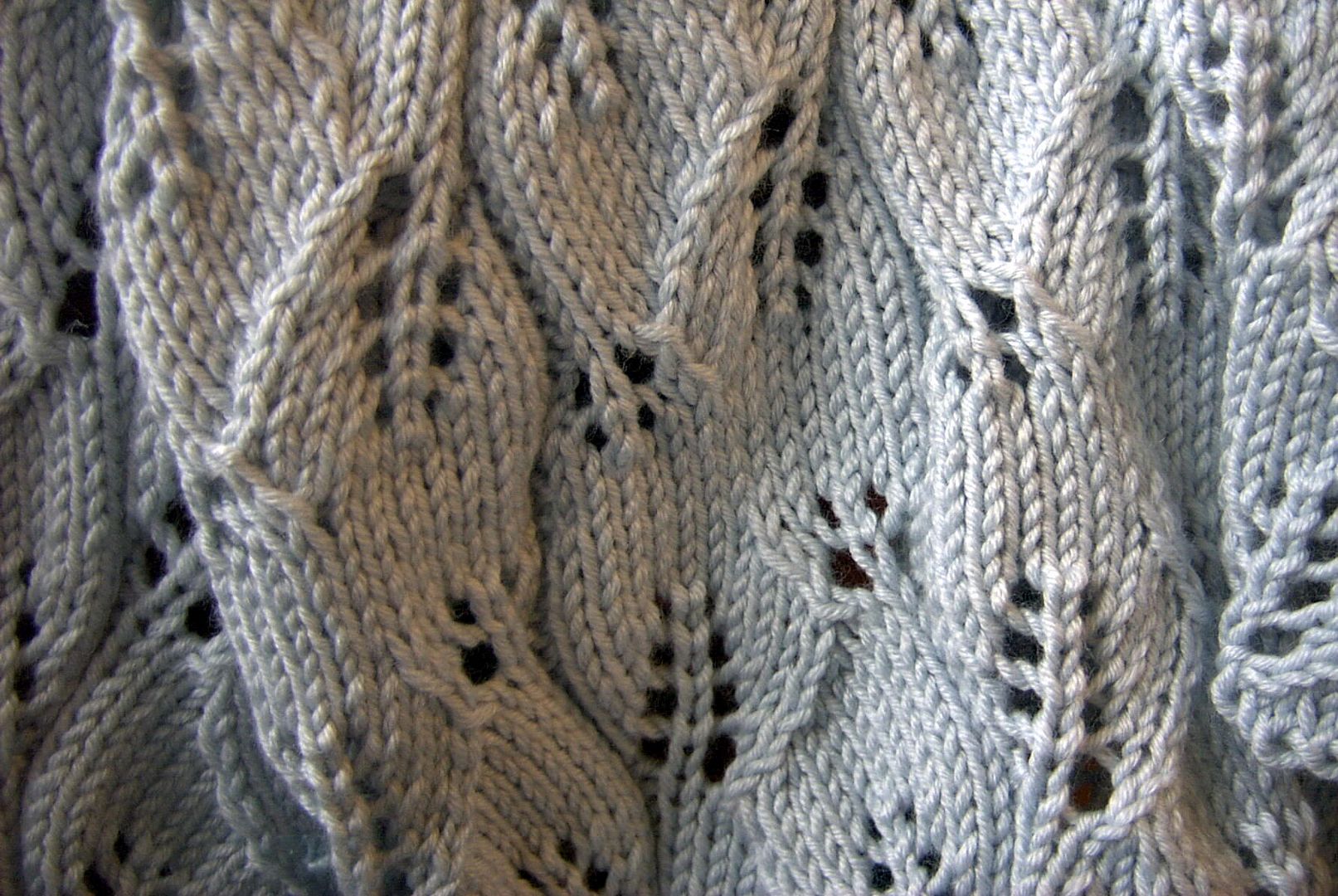 And the finished scarf...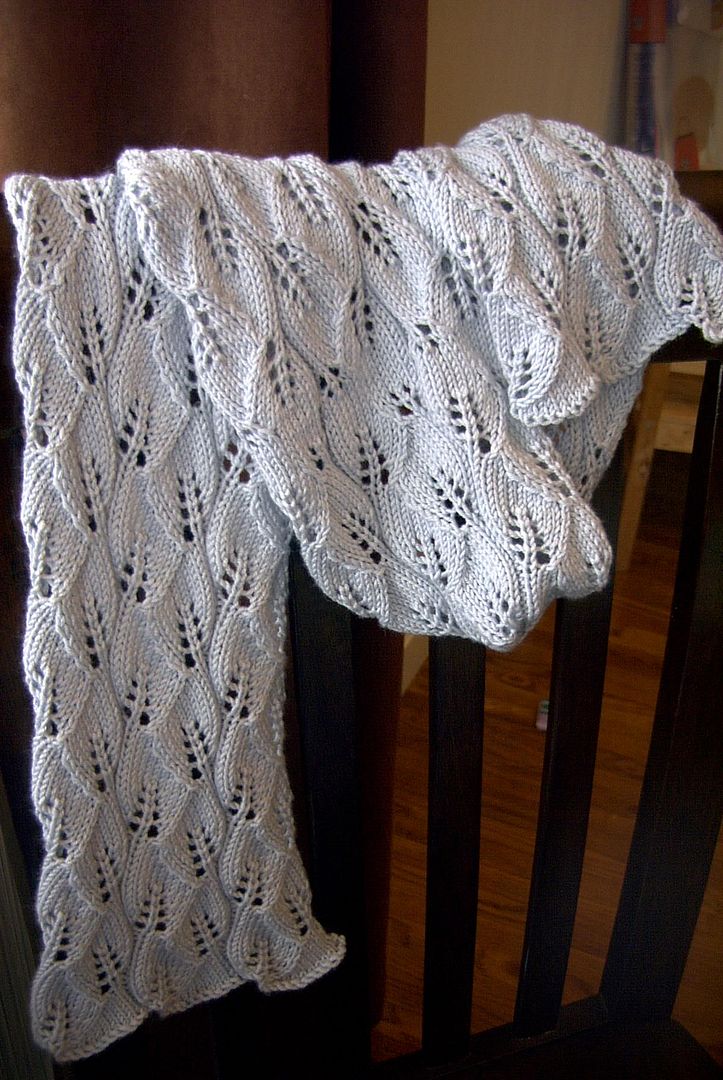 Started:
September 22, 2005
Finished:
October 11, 2005
Pattern:
Vogue Knitting spring/summer 2005 Lace leaf pattern scarf
yarn:
Debbie Bliss Baby Cashmerino in pale blue 3 balls
Adjustments:
I used US#4 needles producing a gauge of about 26 sts in 4" st st. I liked a tight stitch for the pattern. I did 13 pattern repeats for each side. I still had a little left over yarn, but I don't think I would have got 14 repeats for each side with 3 balls...it would have been really close. The blocked scarf measure about 65" long and 7" wide. The yarn is gorgeous...it does spring back even after blocking, so I really did a good blocking with this in mind.
I love it, love it, love it. I must make one for myself...not now, I am all leafed out...
Thank you
Kathy
for the inspiration...you know I flat out copied the scarf in the same yarn...but it is a different colour! I can totally see me doing
this
to a couple projects now.
Another christmas gift down!
Let me also say I went to fat class this morning...aka weight watchers...I am now down 12 lbs! My quest against knitters arse is a success.