Ok here it is... and it will all be something one day!
This is some works in progress...some gorgeous alpaca my SIL just brought back from Buenos Aries and below all of that is a ton of cotton.
Some sock yarn.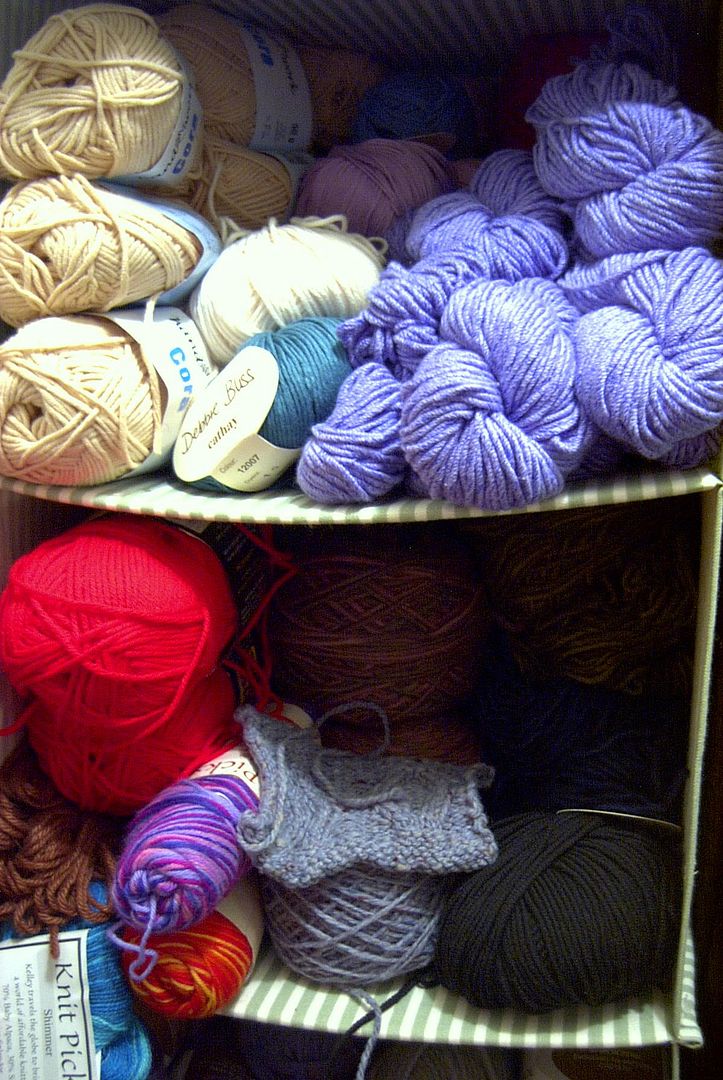 Some wool...cotton...and odd balls.
Lots of peruvian collection wool...
wool, cotton, silky wool...
You should see what's behind all of that!
Thank you
Heather
for the tag;) I was actually in the mist of organizing closets....and I just jammed this all into mine!
If you haven't flashed your stash, consider yourself tagged!