I guess you could say that these are my second pair of socktoberfest socks, if you count the ones I finished on the first day.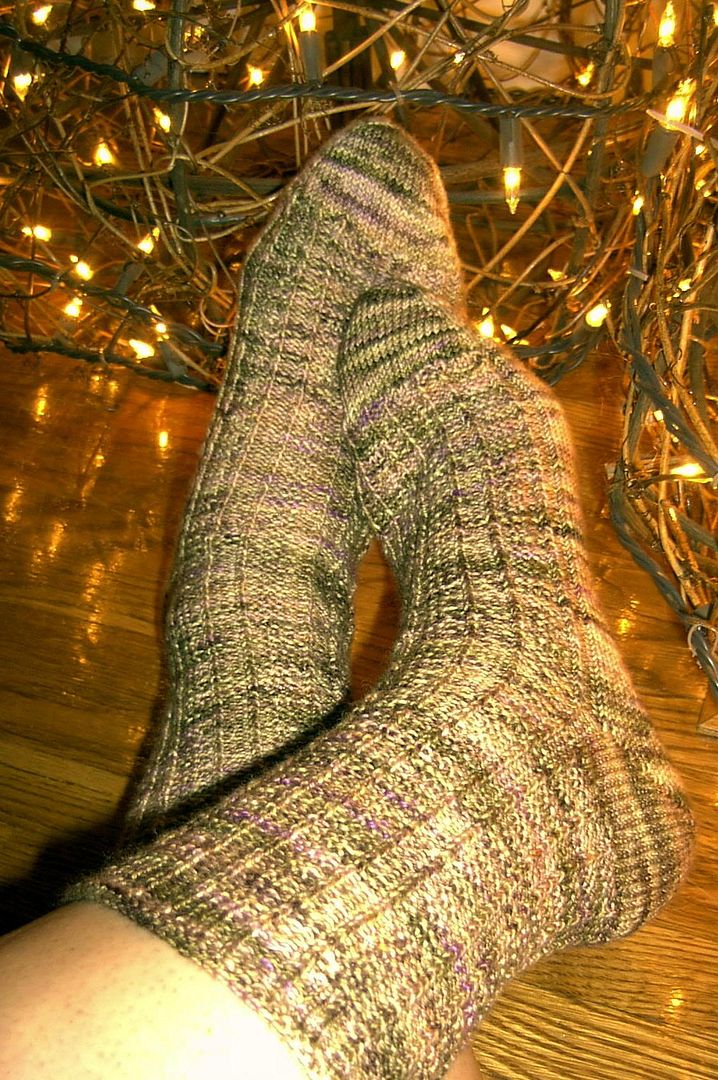 Started:
October 9, 2005
Finished:
October 24, 2005
Pattern:
Retro Rib Socks from IK Winter 2004
Yarn:
Koigu #319
Adjustments:
Toe up, figure 8 cast on (love it) and I reversed the pattern because I was knitting toe up (totally unnecessary). I also added a stitch inbetween the purl stitch pair on the cuff in the last row. Then did my purl row and then cast off with a US #7 needle. This gave me a no sag cuff...yet loose enough that it doesn't cut off my circulation:)
I tried to be a little creative with the photo...keeping with the socktoberfest theme...the photo is taken in the light of my pre-lit grapevine pumpkins purchased on my last trip to the USA...thank you Target!