I didn't think I was going to get a migraine this month...all was well. It hit me yesterday afternoon...2 persciption maxalt later...no change. Lets just say my hubby had to take the day off because I just got out of bed. I took a tylenol sinus (my dentist promised it would help, along with the lovely mouth guard he made me). It did work...so I am feeling a little strange right about now.
Guess what arrived?! My socks....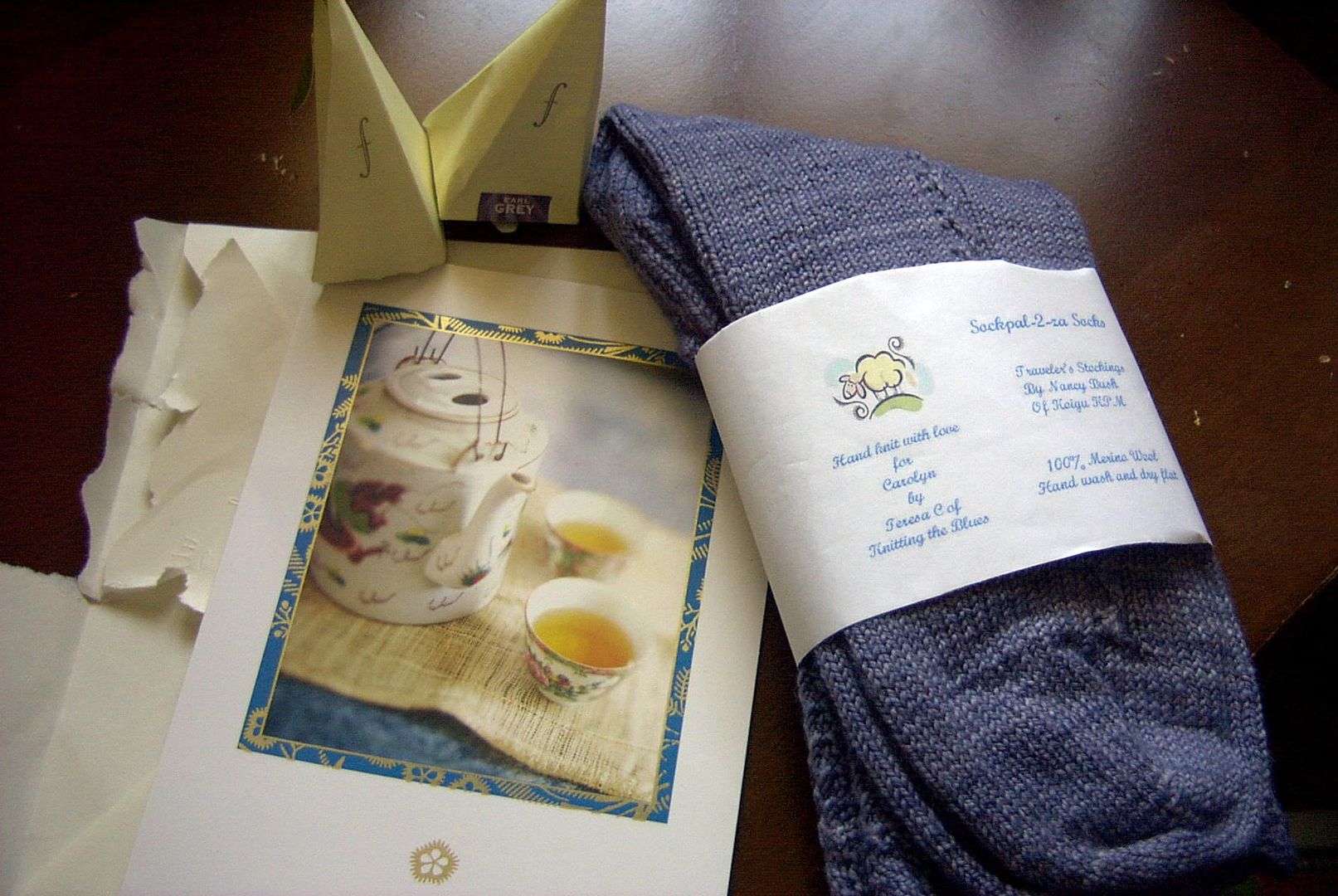 What a lovely sock sleeve! And tea...oh I really need a cup today.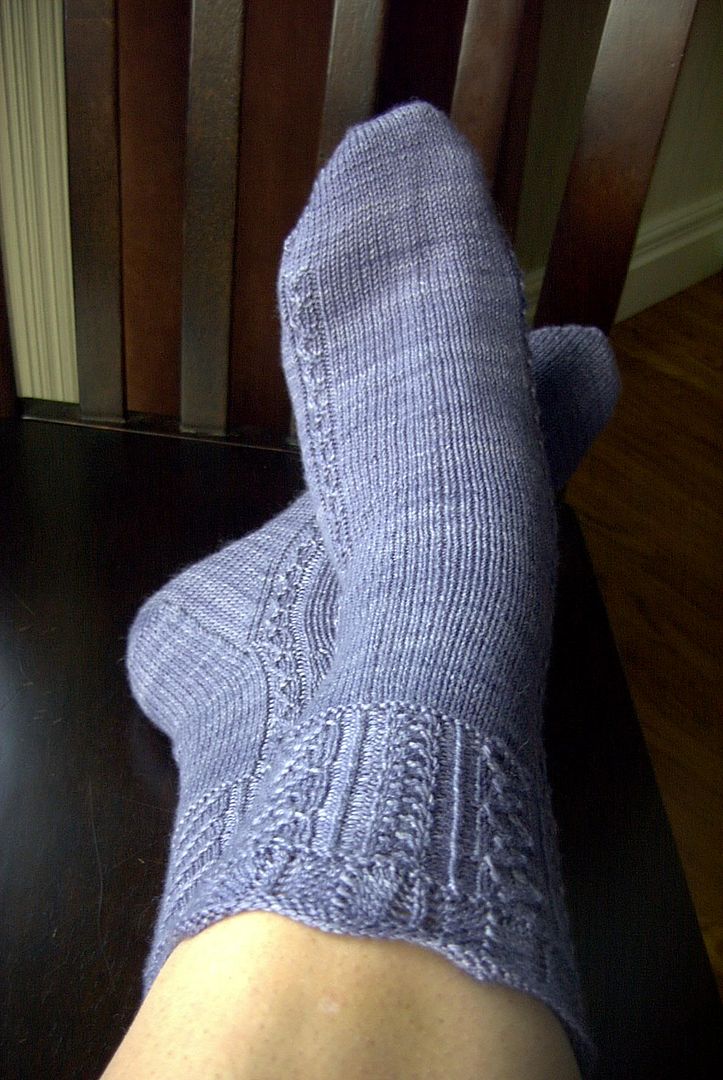 Are they the most gorgeous socks or what!? I love them. Beautifully knit "Traveler's Stockings" made with koigu in a wonderful shade of blue. I was just looking at this pattern yesterday! Now I don't have to make myself a pair.
Teresa
did a wonderful job. The fit is perfect, really. Thank you so much Teresa for the perfect socks...thank you
Alison
for the Sockpaltwoza...I will be waiting for the next sock exchange.
Now for that cup of tea, and I am going to snoop around on Teresa blog to see my socks and her very talented knitting!