Tom then.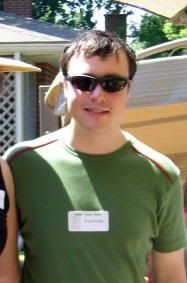 Tom now.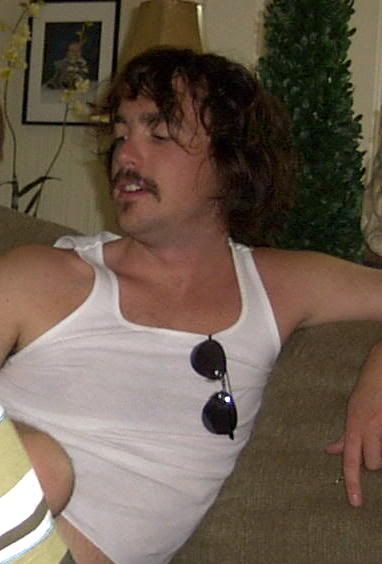 Oh Tom. My baby brother...all grown up and looking like....ummm...well....I don't know anything about fashion anymore.
Here is his request...
Here is the design...
Lets see what we get. I still need to swatch a cable chain with the slip stitch double knit edging I am taking from the Backyard Leaves Scarf, work out some decreasing and increasing, then chart it.
I would like to do it top down then cast off the back and work one ear flap/scarf panel. Then cast off the front and work the other side.
This is also his belated birthday gift...so I am a little behind!