Assembling the package. Socks...check....extra yarn...check...sock sleeve...check.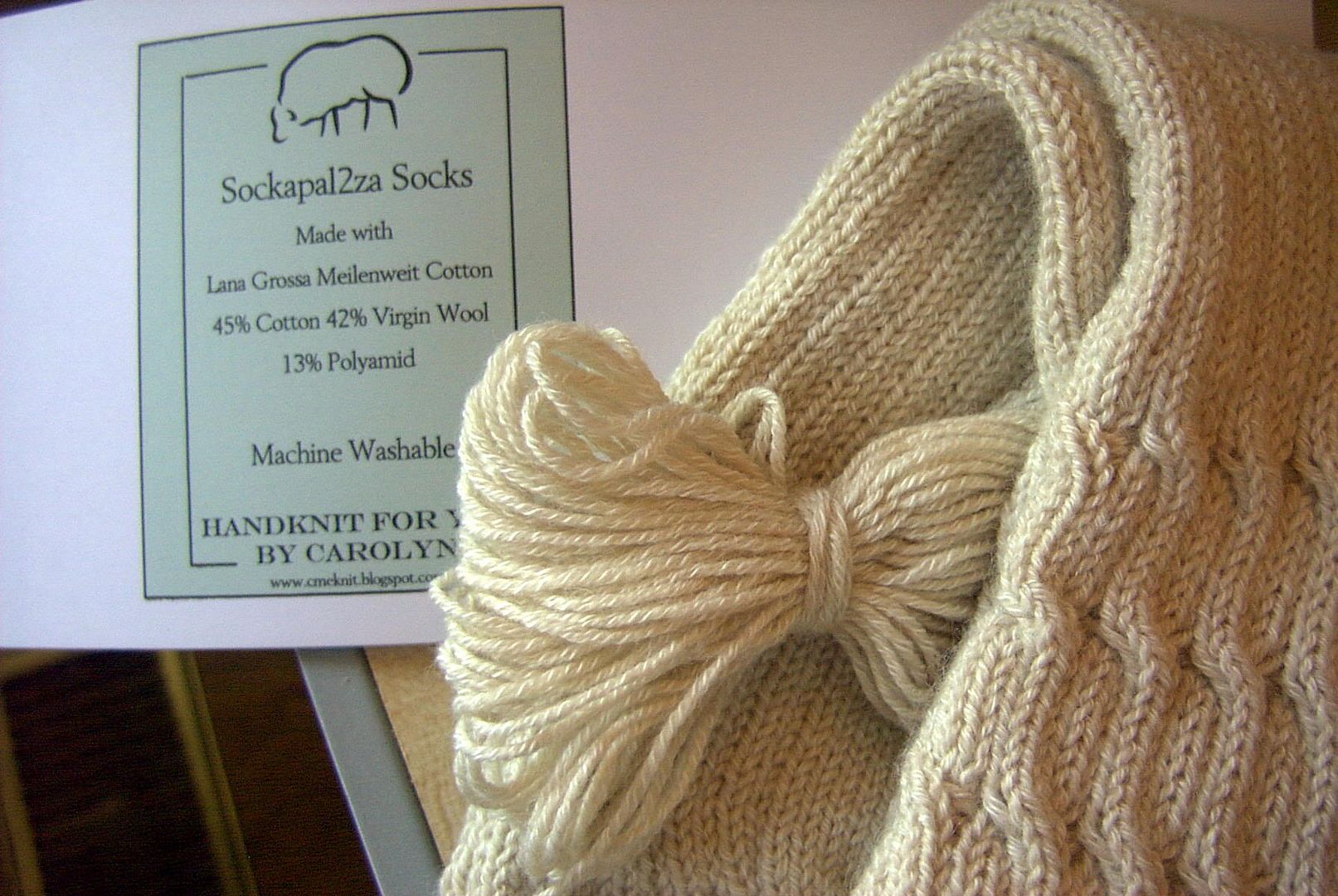 They are ready sock pal! I hope they fit...I hope you love them....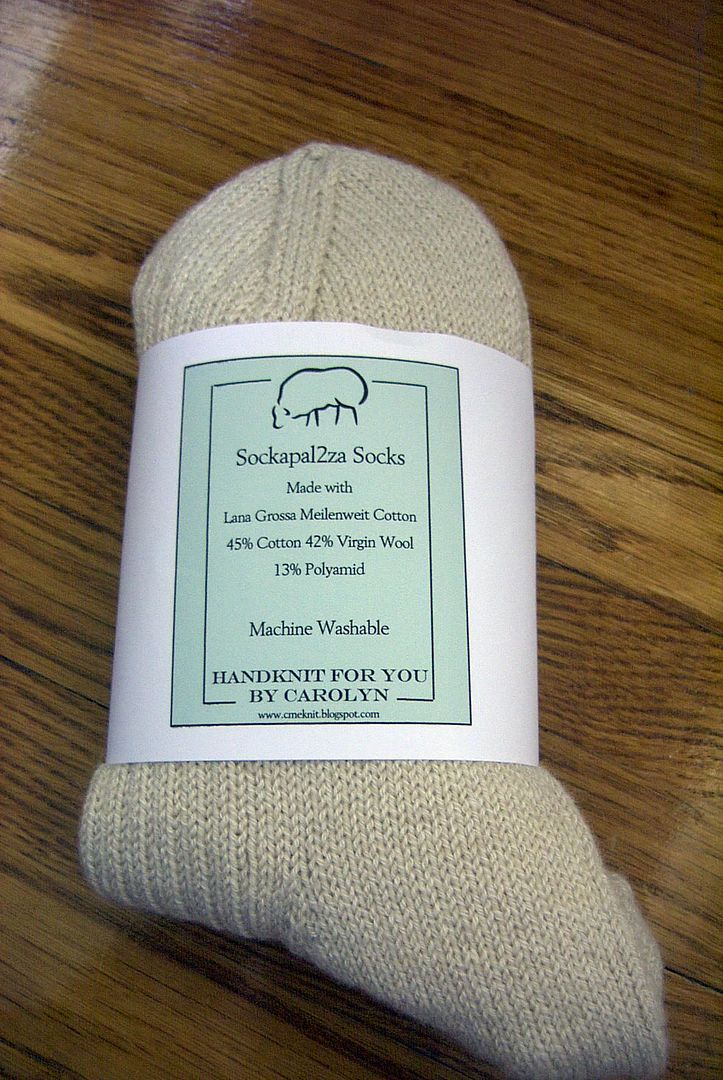 I can't wait to see who knit my socks and what they are like...I will love them. I know you are reading dear sock knitter....I can't wait!
And have a look here...thank you mom and dad...
I now feel like I am in the loop. This book is fantastic, I don't know why I didn't have it. Mind you I could never find it in person, I had to order it on line.
The second footlet is on the go and going just fine. We have a heel now.
Peter Pan is complete....but the sewing machine has some kind of a bobbin problem...it's skipping all of a sudden. So captain hook won't make it in time. That's ok, I'll get it done after the weekend when the machine has had a tune up.