Even though the party is this weekend, I had to give him something on his official birthday...
I know the feather needs a little trim...it's a little large. The costume or "
Peter Pan clothes
!" as Lucca calls them, is also a little big. That's ok, he will grow into it! Hopefully next week I will have time to take the sewing machine in so I can finish captain hook. I am not as brave as
some people;)

I am also hard at work on these...
Sugar cookie
wedding cakes for a shower this weekend. This is my favourite recipe, of course it is from Martha. A little sanding sugar and some dragees and I they will be complete!
Lastly, a little knitting content.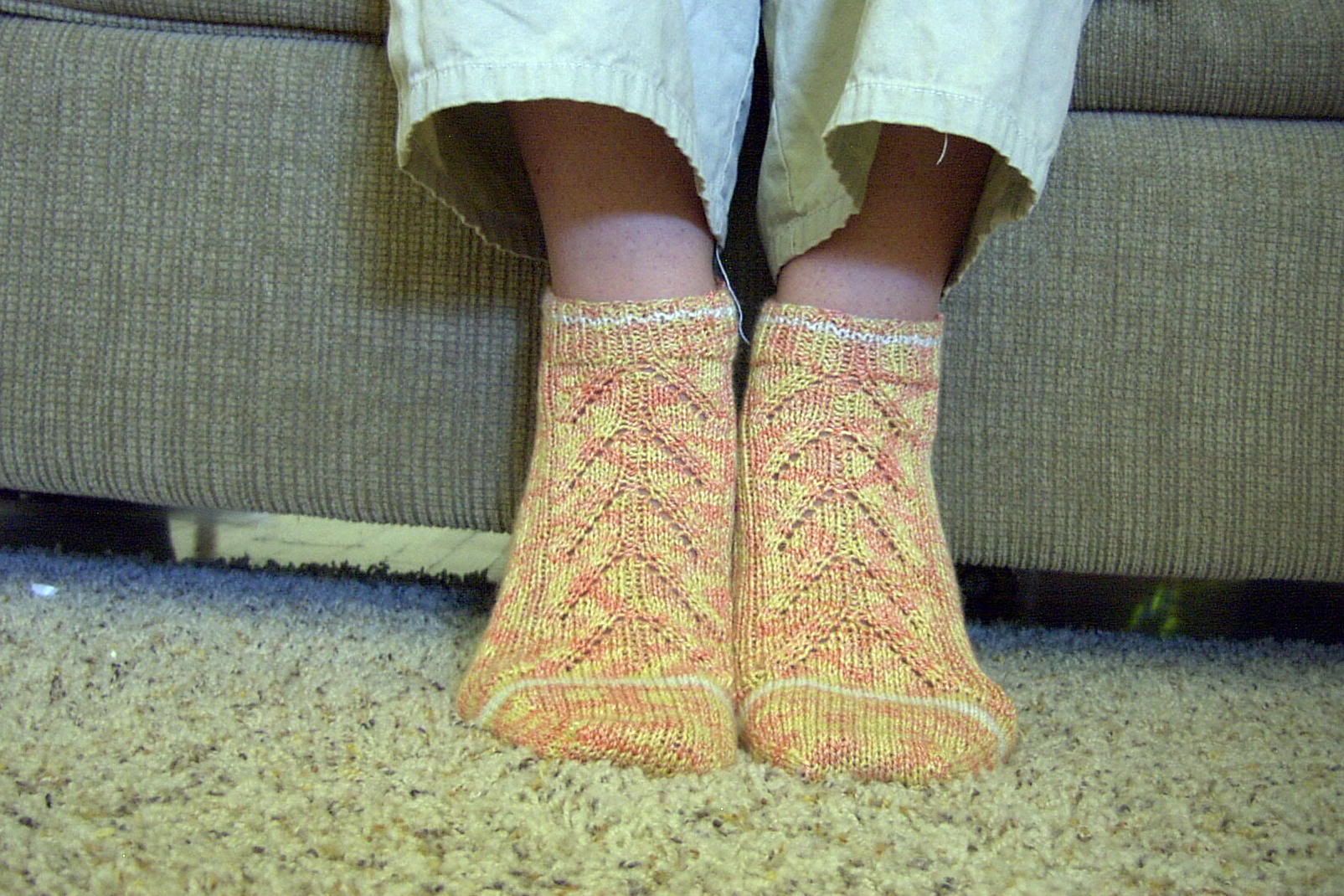 The footlets are complete. Yet to be washed and blocked, but they are done.
Started:
Sept 2, 2005
Finished:
Sept 9, 2005
Pattern:
IK Spring 2005 Padded Footlets
Yarn:
Lana Grossa Meilenweit Cotton Fun colour #321 and some in cream for the stripe.
Adjustments:
I pretty much completely omitted the padded part. I tried it different ways, but decided to go it without. I really like them this way but I will eventually do the padded ones as well.
Now to make a sleeve for them and ship them off to my sister. She needs a lot of cheering up and cheering on...these should help out. In the least, she can wear them and know that her crazy knitting sister is thinking of her.