Finally, I put a little effort into it and finished...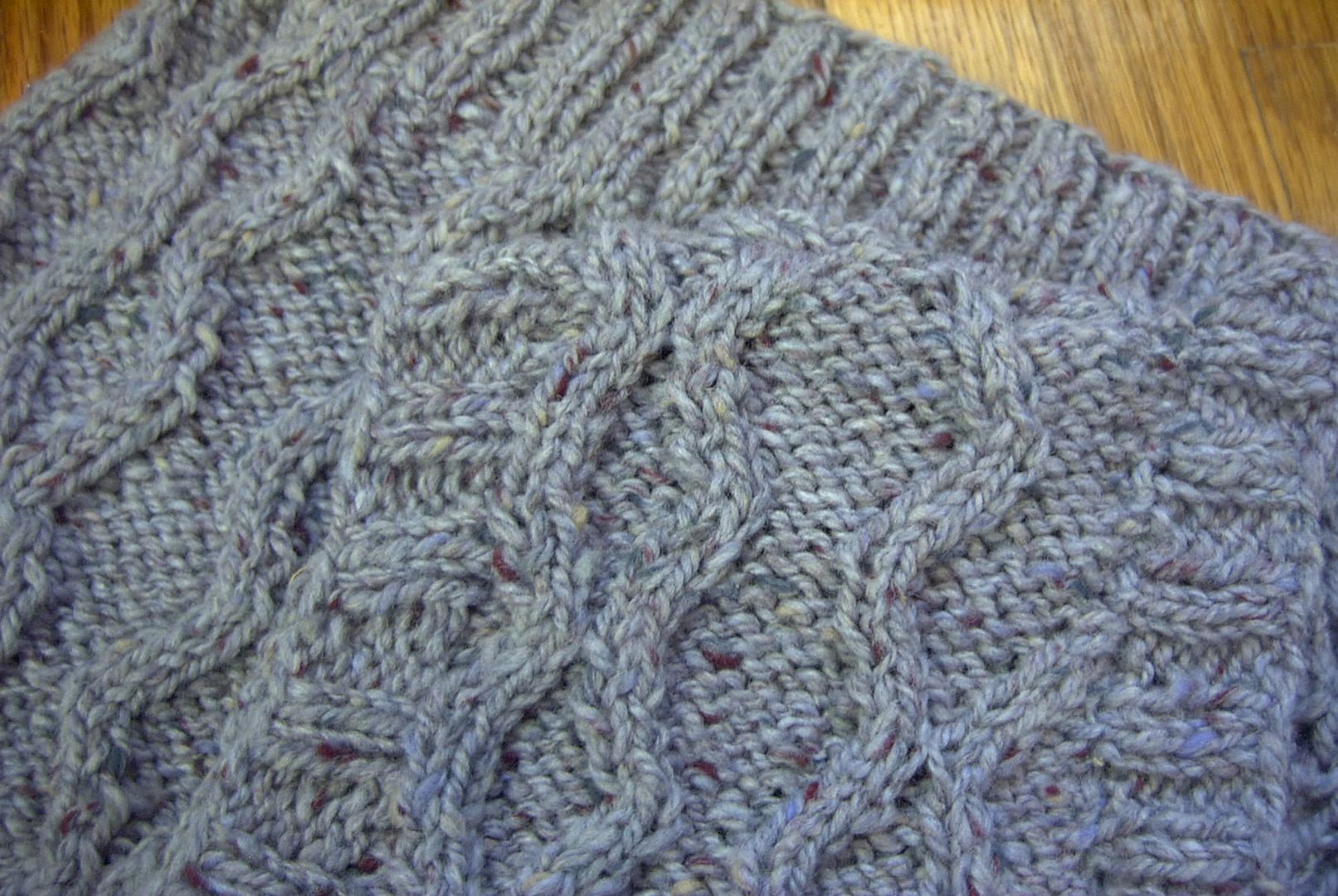 Started:
August 17, 2005
Finished:
September 17, 2005
Pattern:
Interweave Knits Pg 52...it's a secret!
Yarn:
Jo Sharp Silkroad Tweed DK in Boheme
Adjustments:
I lengthened the whole thing but that was it.
I really love doing the cables. I can't wait to show you a real photo, it is quite impressive. I would say it is one of my very favourites. The yarn is just gorgeous. I still need to block it. I think I will take detailed photos of how to wash and block it as I go to make up instructions (laminated of course) and put this in with the gift. Although, I will most likely be washing it when I go visit the recipient.
I am glad to strike one major holiday gift off the list! Now what...