This shot is just to keep you interested.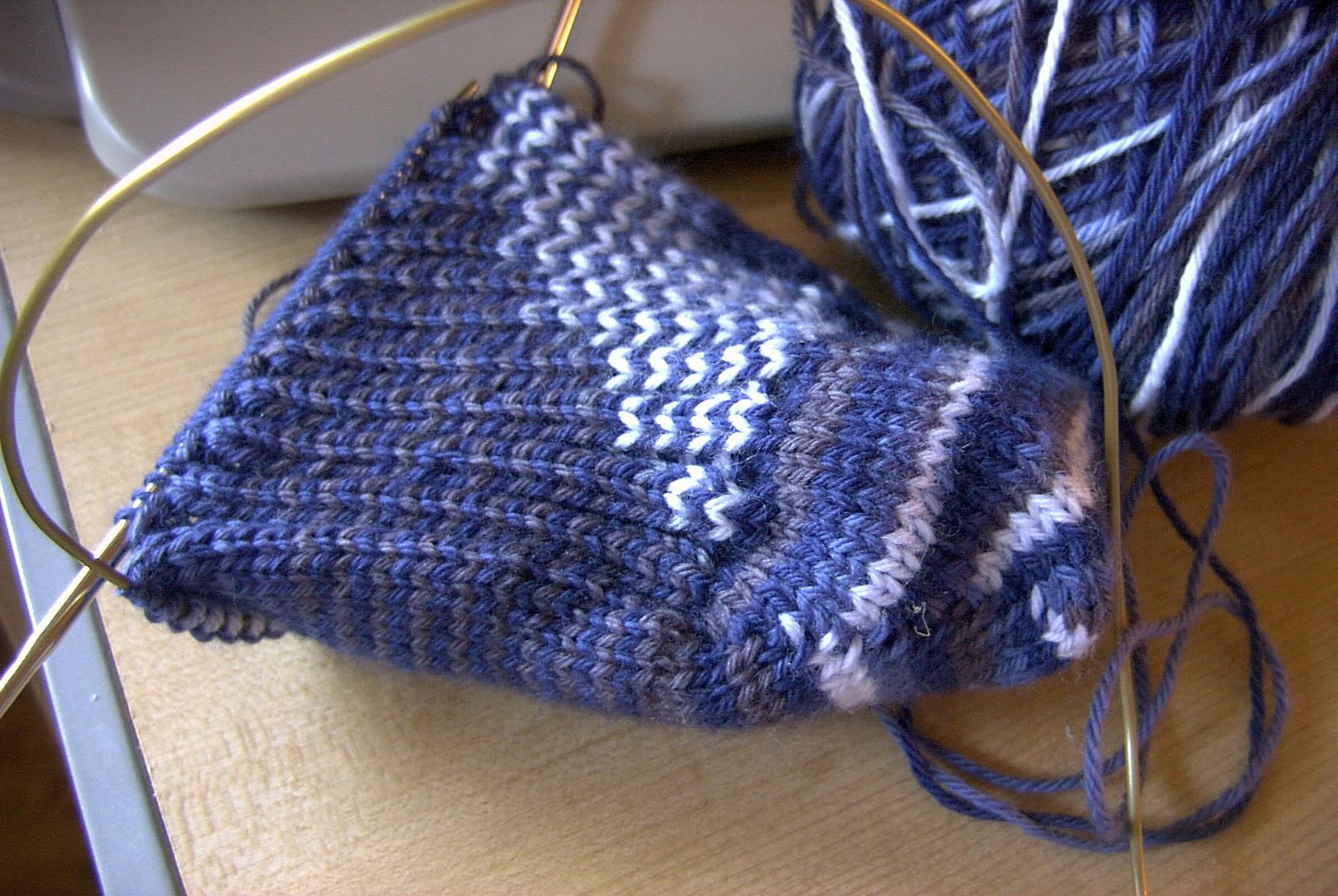 Nothing happening but DH's sock.
92 Sheets of drywall carried down a narrow staircase.
Accurately cutting and hanging those sheets.
Scraping up old linoleum floor.
3 different plumbers...all who ripped us off.
Staying up till 1:00 a.m. not to knit, but to finish for the drywall taper...priceless???
Next, prepping and painting the back hall, laying tile at the back door and in the basement bathroom, priming and painting the entire basement. So close to increasing our living space by 1000 square feet...
Ok, really...a knitting question. I must make SCP#2, but what will it be? THIS person will so appreciate a hand knit item...besides the socks she has already received...she will wear it everyday! Handwashing she would dread. If I knit something out of a machine washable yarn, it may accidentaly get thrown in the dryer. So, do I knit a handwash item...and just wash it when I go to visit? Or knit something machine washable? What would you do?