I finished up the hat for the golf tournament basket. It really was a quick knit. Thankfully, I had just enough yarn to finish...I was really worried for a minute...the
squeeze technique
just about failed me!
Here is David modeling the finished tash hat, but I think I will still block it.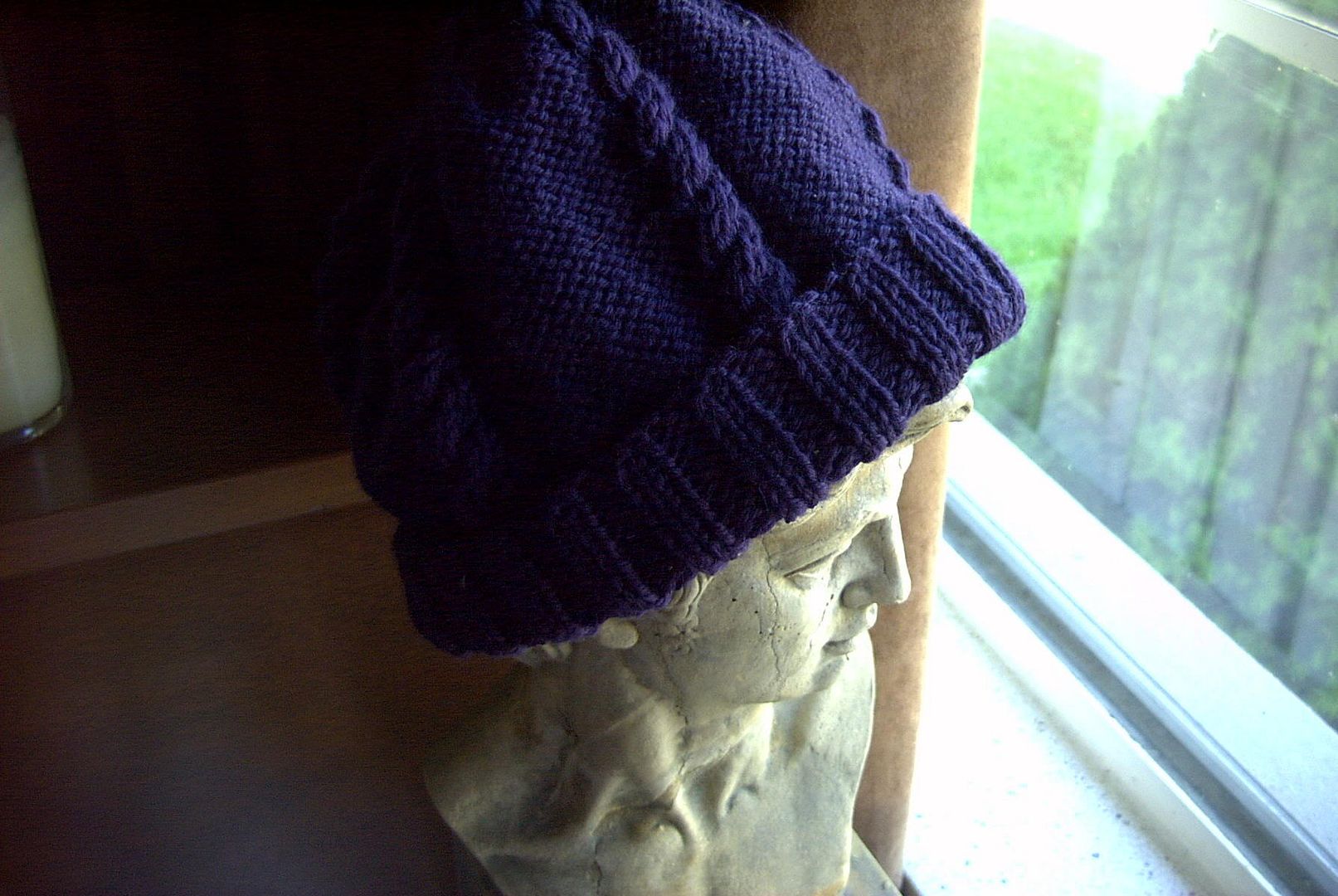 Started:
August 28, 2005
Finished:
August 30, 2005
Pattern:
Jo Sharp Hand Knitting Collection Tash Hat
Yarn:
Filatura Di Crosa Primo in navy
Adjustments:
none.
I also have one completed sock for my DH.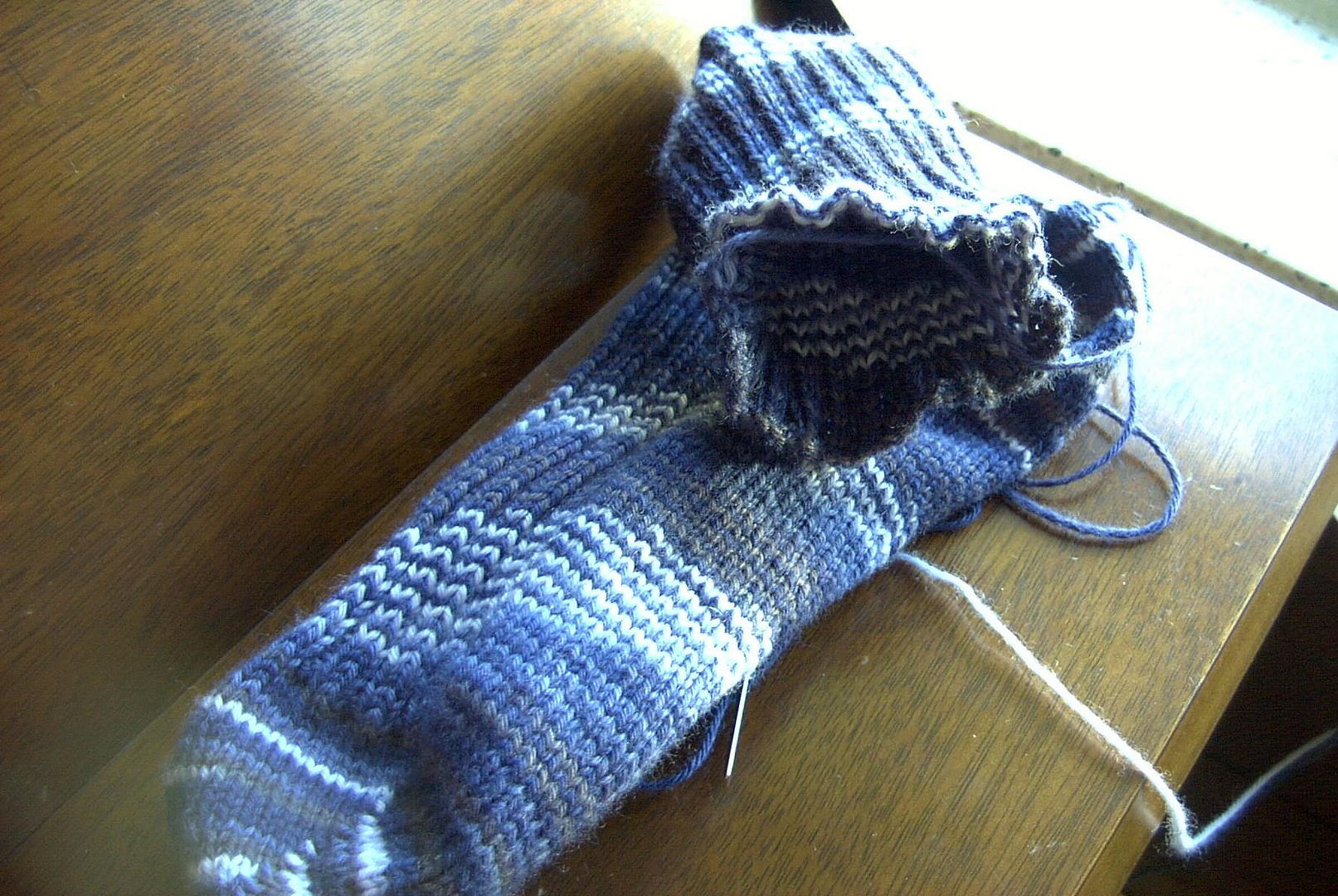 I am not loving the cast off I did. Anyone have any great cast off's for toe up socks? I did a sewing technique I found on line. I think it is an Elizabeth Zimmerman technique...but it just doesn't really do it for me.
Thank you for your birthday wishes. I made out really well this year! Lots of yarn shopping to be done...and a spa package! Just what I need.
FYI
some have asked about the elliptical trainer (that I have used everyday!) it is a
reebok RL 645
. We got it at Cosco (equivalent of Sam's Club).