In this corner we have blocking socks...and SCP #1 back piece ready to block.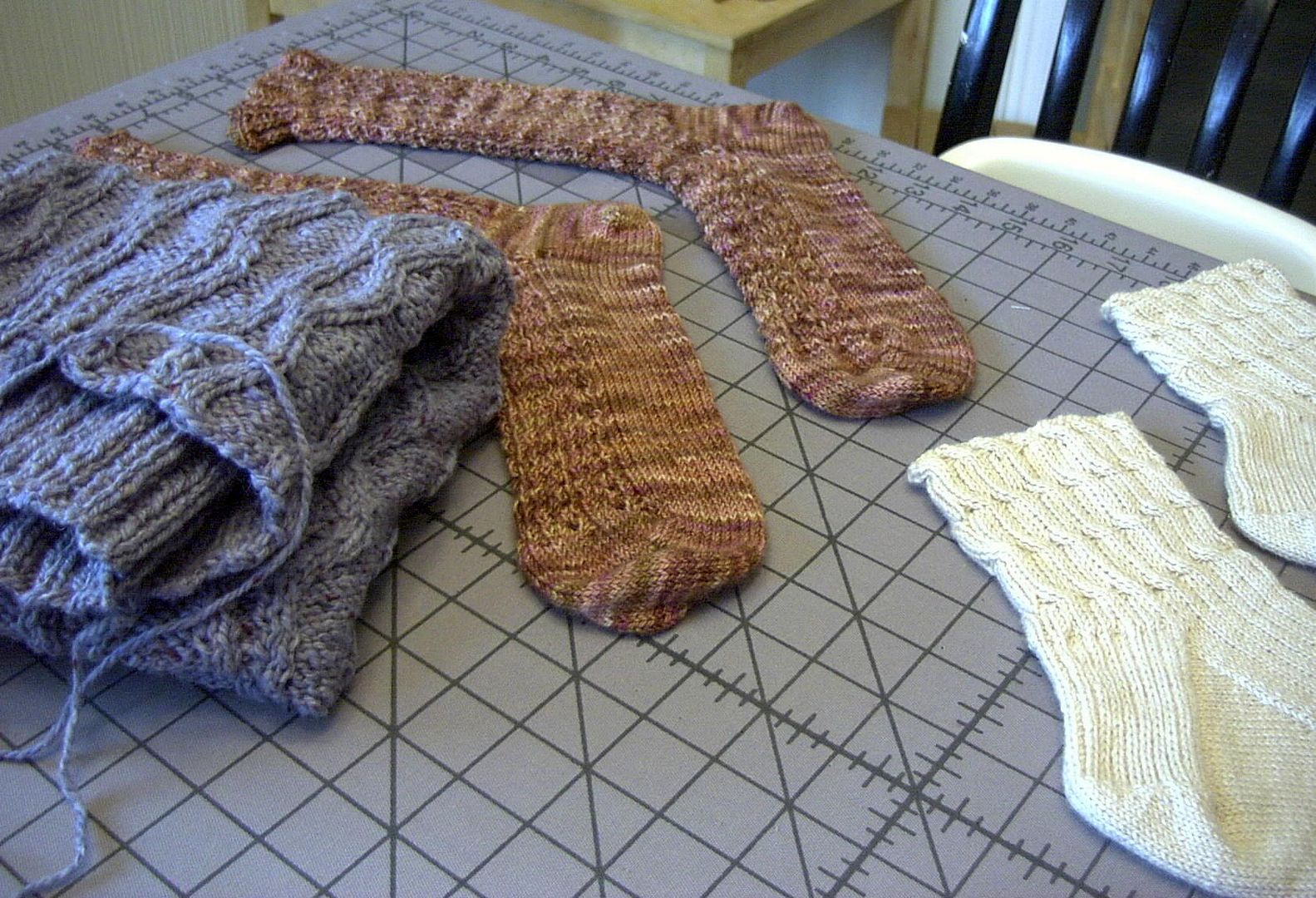 The challenger: piles of material, a sewing machine, pattern pieces and 9 days until Lucca's birthday.
Will SCP#2 front piece be cast on tonight?
Will I be able to make a Peter Pan and a Captain Hook costume in time for the pirate party?
Stay tuned!
M.A.K.A.
0.63
whatever that means. That what the monitor read for distance in 20 minutes. Is that just over half a mile? That is so sad...but I did it!
edit: Sorry, I've had to put in word verification for comments. Too much spam happening.