After carrying 20 sheets of drywall into the basement and helping my DH hang the bedroom ceiling, I started the padded footlets from IK spring 2005. I wanted a quick knit for one of my sisters who needs a little cheering up. Well, they aren't really quick at all. The heel construction is really neat. I love the pattern...
I was struggling a bit with the padded part of the foot...I just thought that it was looking strange. I search for others who have knit them and found that they found it to be really tedious work as well. Which is fine, but I did want something knit up over the weekend. So I ripped back to the heel and I am now knitting the padded footlets without the padded.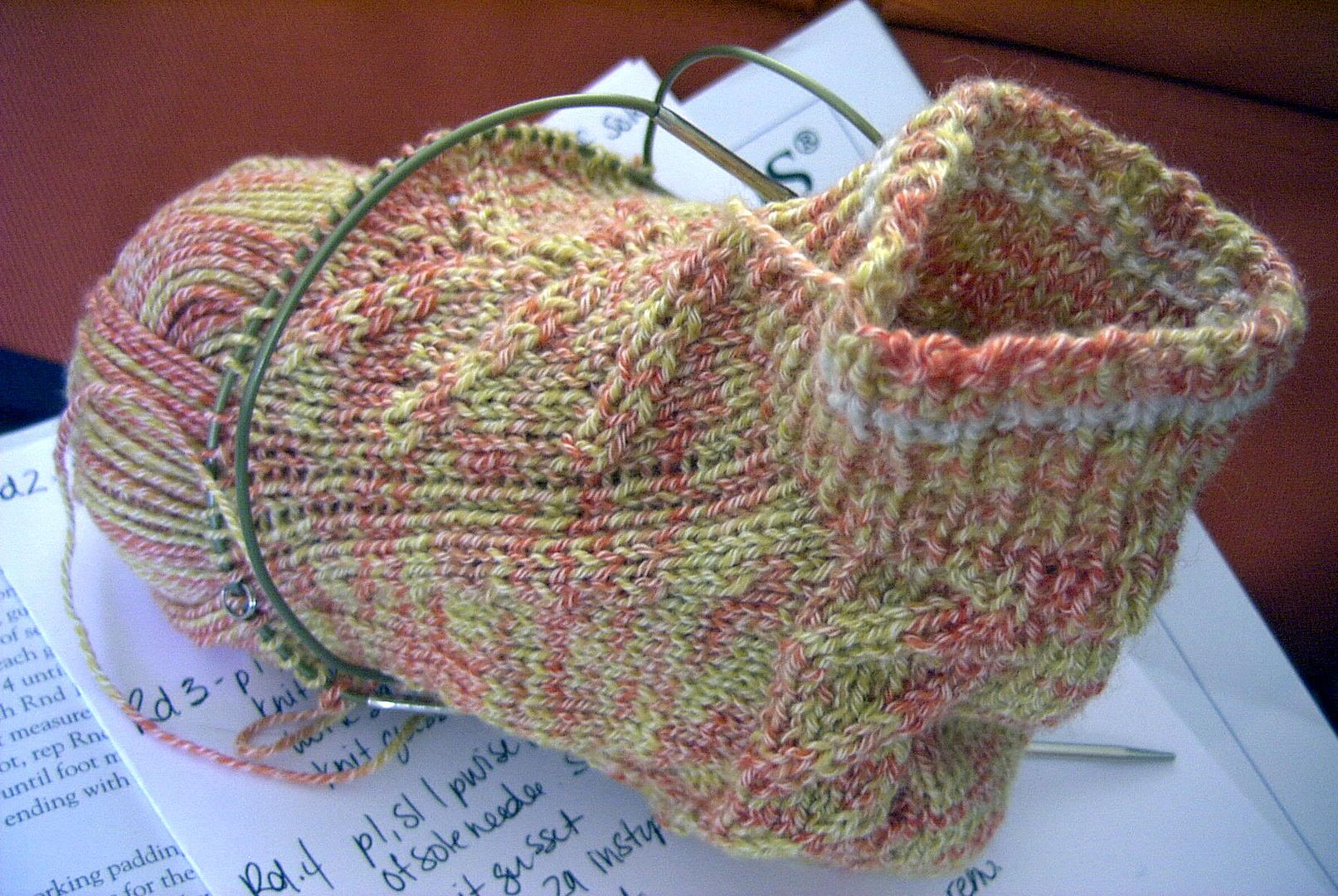 Notice the lovely matching bag in the background. This is one of my purchases from my birthday stash. Michaels craftstore had a 50% off coupon for the weekend. It has lots of room for when I travel with my knitting...and all kinds of great compartments to use.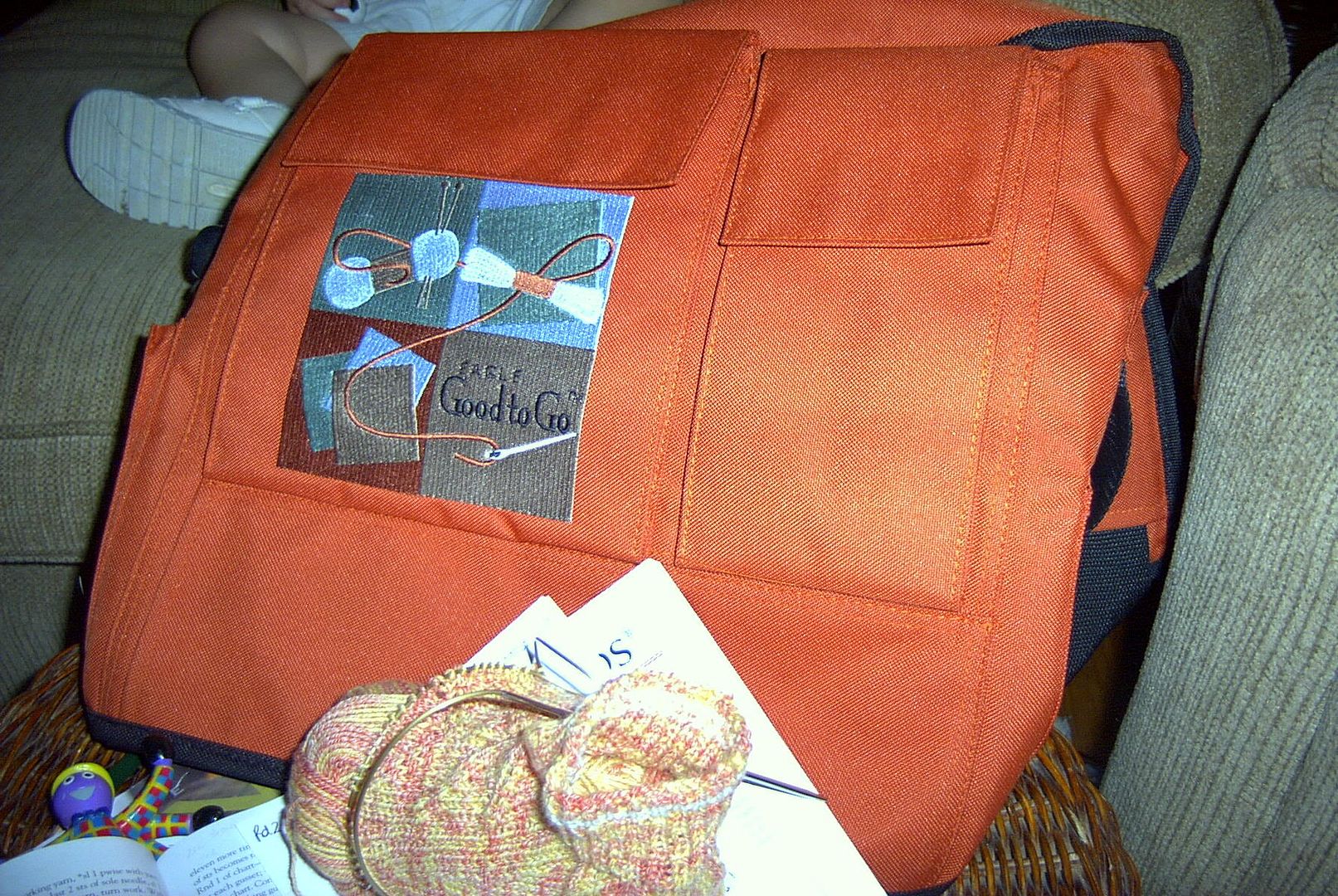 Now, another load of drywall, some hanging of the drywall, some knitting and don't forget the sewing I need to get done this week. Peter Pan has a hat and a shirt now...on to the pants and boots.