Along with many of my fellow knit bloggers, I am celebrating a birthday this month. My DH and I are not big on surprises, actually, I usually pick out my birthday gift. So what will it be? A ball winder? A swift? No dear friends...this is it...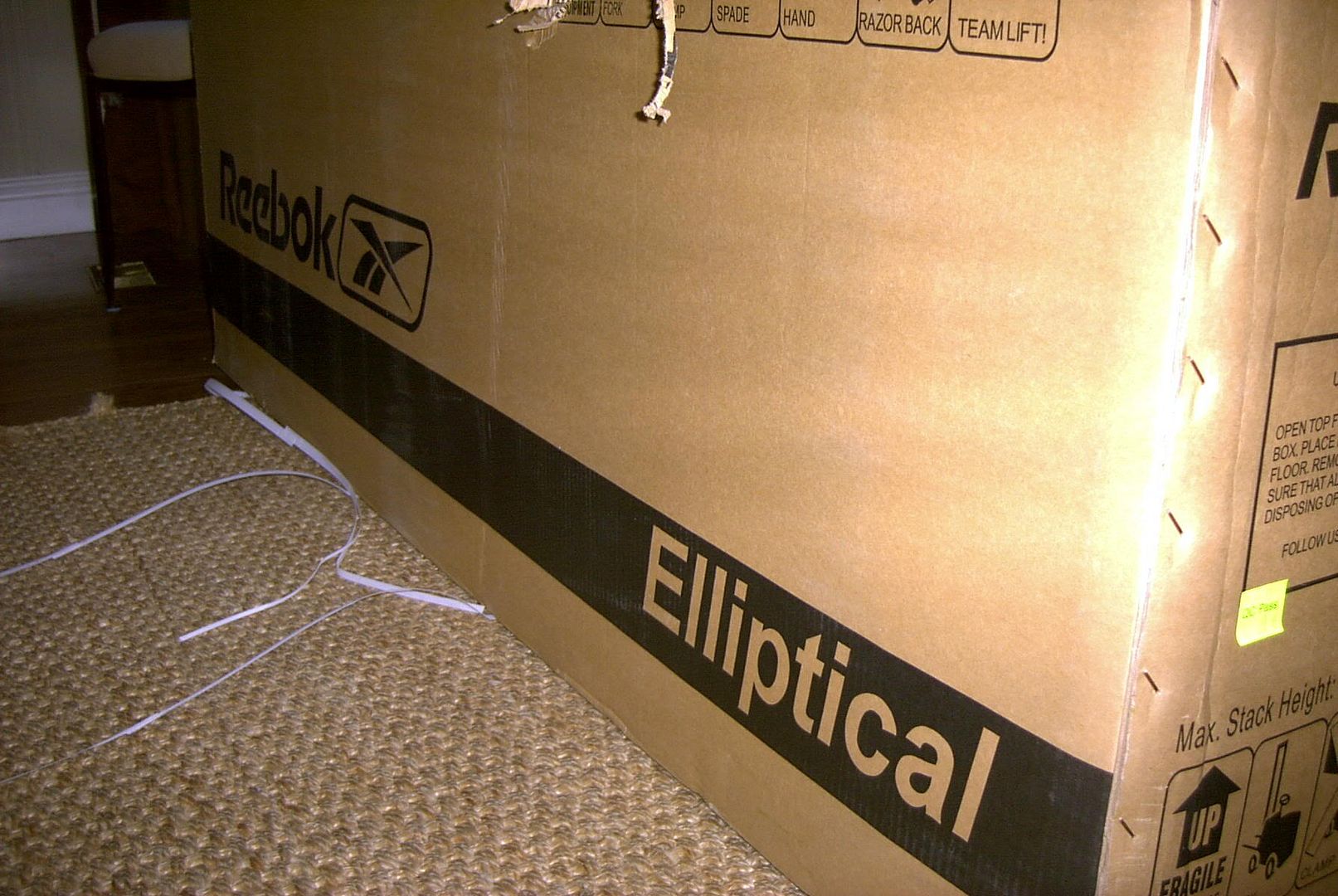 I know, you are saying what does this have to do with knitting? Well, ALOT...A HUGE AMOUNT...GINORMOUS!
This is my new fight. You see, I've developed this little BIG problem since diving into this knitting obsession. My knitters Arse. Really, something must be done.
I fell off the Weight Watchers wagon (my first meeting back is this Wednesday for parents and tots) and started sitting on my arse knitting. Not a good combination. So a new feature of this here knit blog will be
Miles Against Knitters Arse. (M.A.K.A.)

Join me in the fight (if you don't do it already)...run, walk, elliptical train...form a ring, make a button...I am on it.
Watch for progress reports on my sidebar!
On the knitting front...I've started a new project for the golf tournament basket...this lovely cabled hat.
I really like this simple Primo wool. I knits up beautifully. It has actually made me reconsider the ribby cardi being knit out of peruvian collection highland wool. The peruvian wool is ok, fine for scarves, but I don't think it will become ribby cardi. No, I want something a little nicer...with more of a stitch definition. Will it be Primo? Or maybe some Jo Sharp wool...I've seen it on sale somewhere on the net...