(The views expressed below are those of this knitter. They may not be the views of all knitters...there may be some out there who LOVE chunky knits.)

There are reasons that I did not own any fat needles...

I do not need the satisfaction of knitting a sweater in a night.
I think chunky knits look homemade...cheap...they look like you are taking the short cut...I can't pin point it, but I am not really fond of them.
You literally feel like you are knitting with big fat bread sticks. It is so awkward...so, so wrong.
How can you possibly sew in the ends inconspicuously?
I just don't see the quality in something you can knit so quickly.
Knitter beware: Chunky Knits make you look bigger...so if that's what you are going for, more power to you...but they are definitely not for me.
That brings me to my little scarf project. I really like the pattern, but not like this.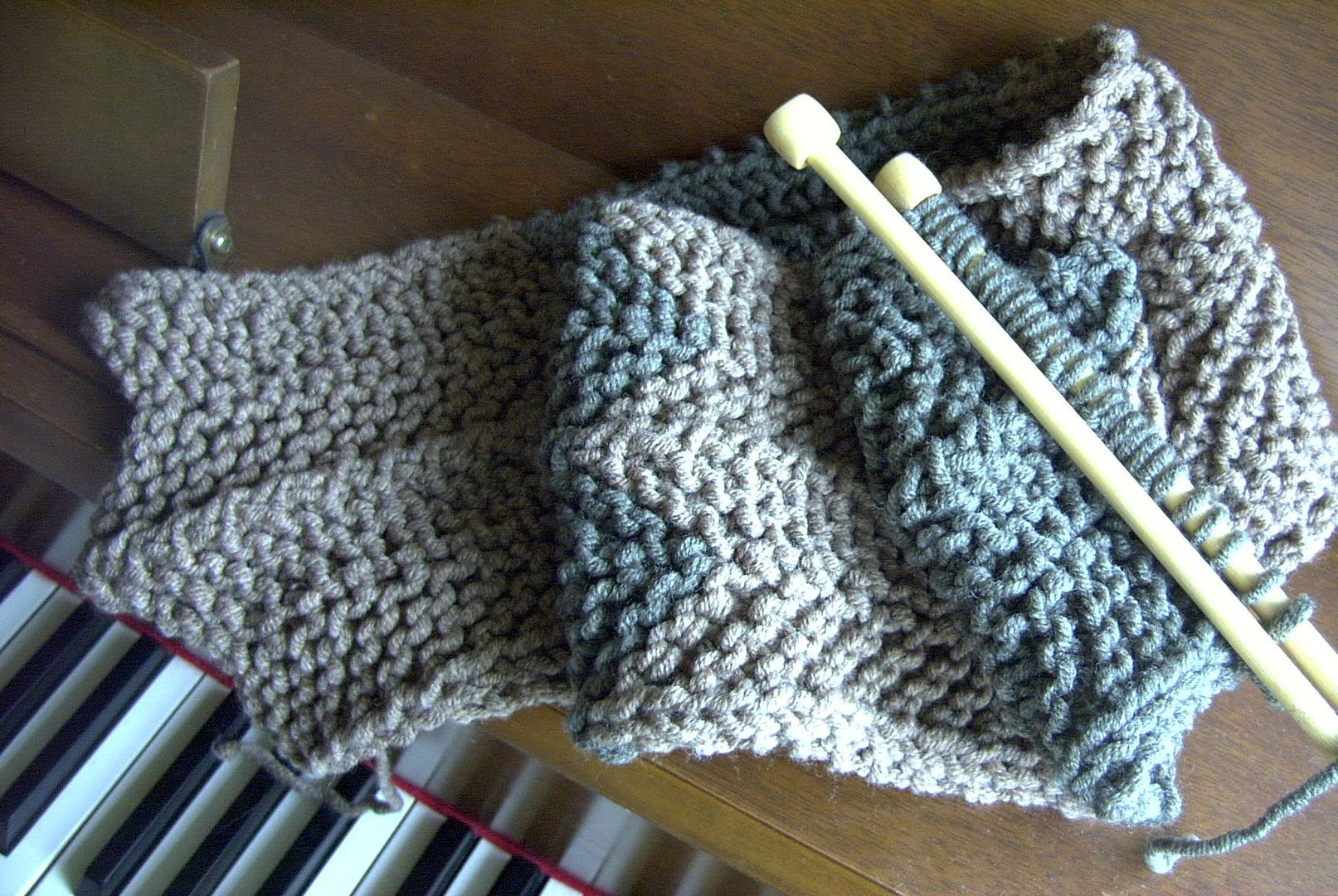 Look at these ends...what to do?
I will make this scarf. I picture more of a gradation of colours. I could use Elann's Peruvian Collection Highland Wool. They have some beautiful browns or greens that I could use to shade the zig zags. I will finish the fat scarf (one day) and give it to someone...somewhere. But it is not what I want to be part of the basket. So I will knit something else. What? I don't know...maybe a hat...I must go through my stash.
Maybe I'll have to go yarn shopping...