You must think I am crazy to start on my holiday knitting. I have so many immediate family members...nieces and nephews...that I must be crazy to try and knit for them! I just want them to have a little something (or in some cases a big something) hand knit from moi.
So I received my elann order of
jo sharp tweed in the DK weight
to make SCP (secret Christmas project) #1. I really
hope
think the colour works. There is a lot of cabling involved, so it is time consuming...but really beautiful. I love this tweed yarn. Remember this is a secret...the recipient could be reading this...so I am trying not to be too revealing in the photos. (pattern is from
IK
spring...the Elizabeth Zimmerman design pg.52)
I haven't even touched the
cora
from elann (ok, I did unpackage it and fondle it...) but it is in the house. I hope to at least swatch it this week. I still need to decide between the two children's sweaters.
And I really have been trying to think of some packaging for my holiday knits. I ordered some of these cedar balls, also from elann, to enclose with the special knits.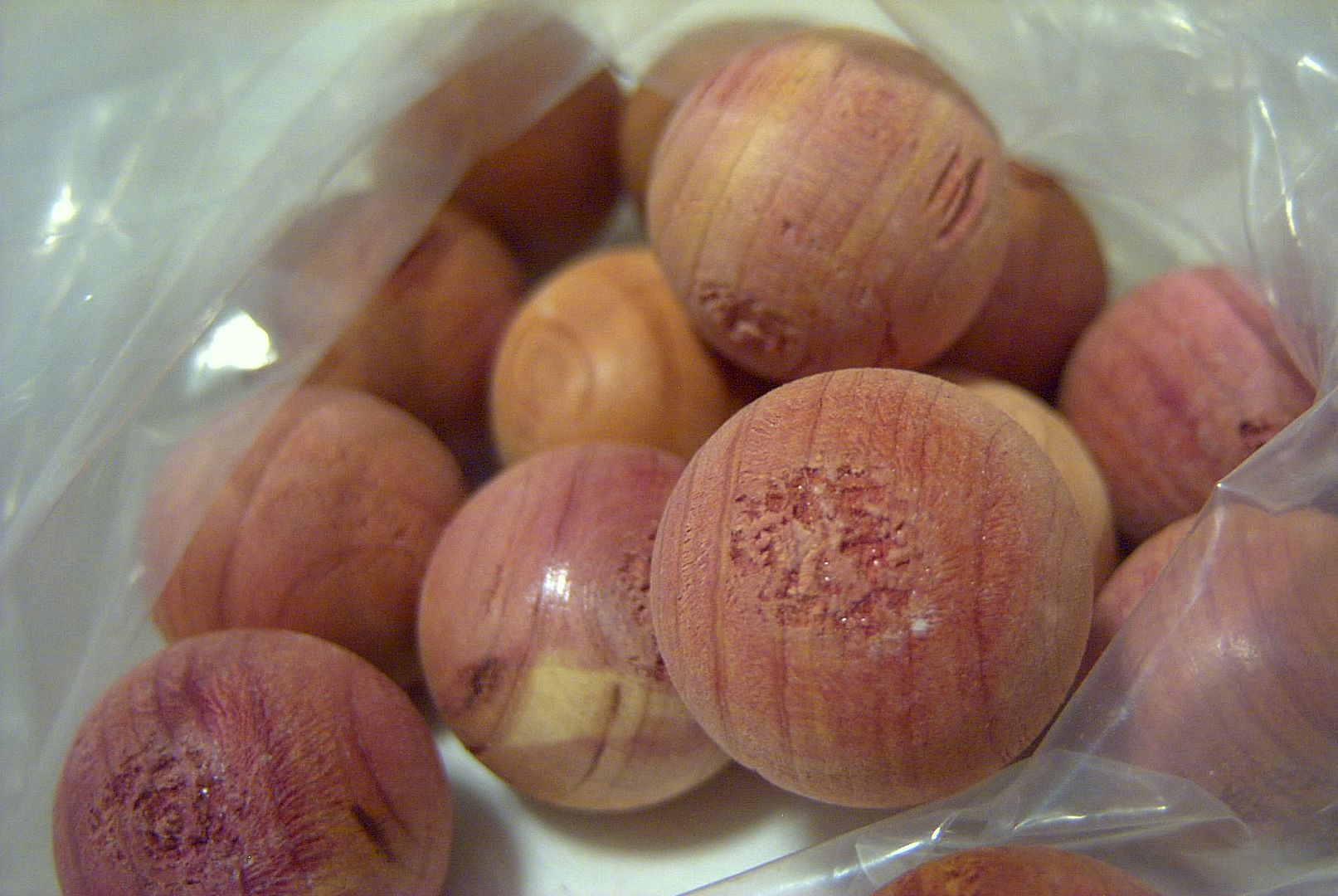 I will assume that they cannot actually touch the fabric because of the oils...but I will find some lovely breathable boxes for the recipient to store their hand knit in with the cedar balls somehow attached to the inside...without actually touching the garment.