One of my many sisters (6 to be exact!) said that we are all contributing a prize basket for a family golf tournament and she would like a knit something-or-other from me! I think I can accommodate that request. So to the stash I go!
A scarf it will be...wearable, unisex...I'm going with it. Of course scarf style will be the source. Being a fan of Debbie Bliss designs, I have been wanting to make the Zig Zag Stripes scarf. Well, I don't have any different colours of one merino in my stash. So I turn to some Peruvian Collection Highland Wool. I have a couple colour choices. So here is attempt #1...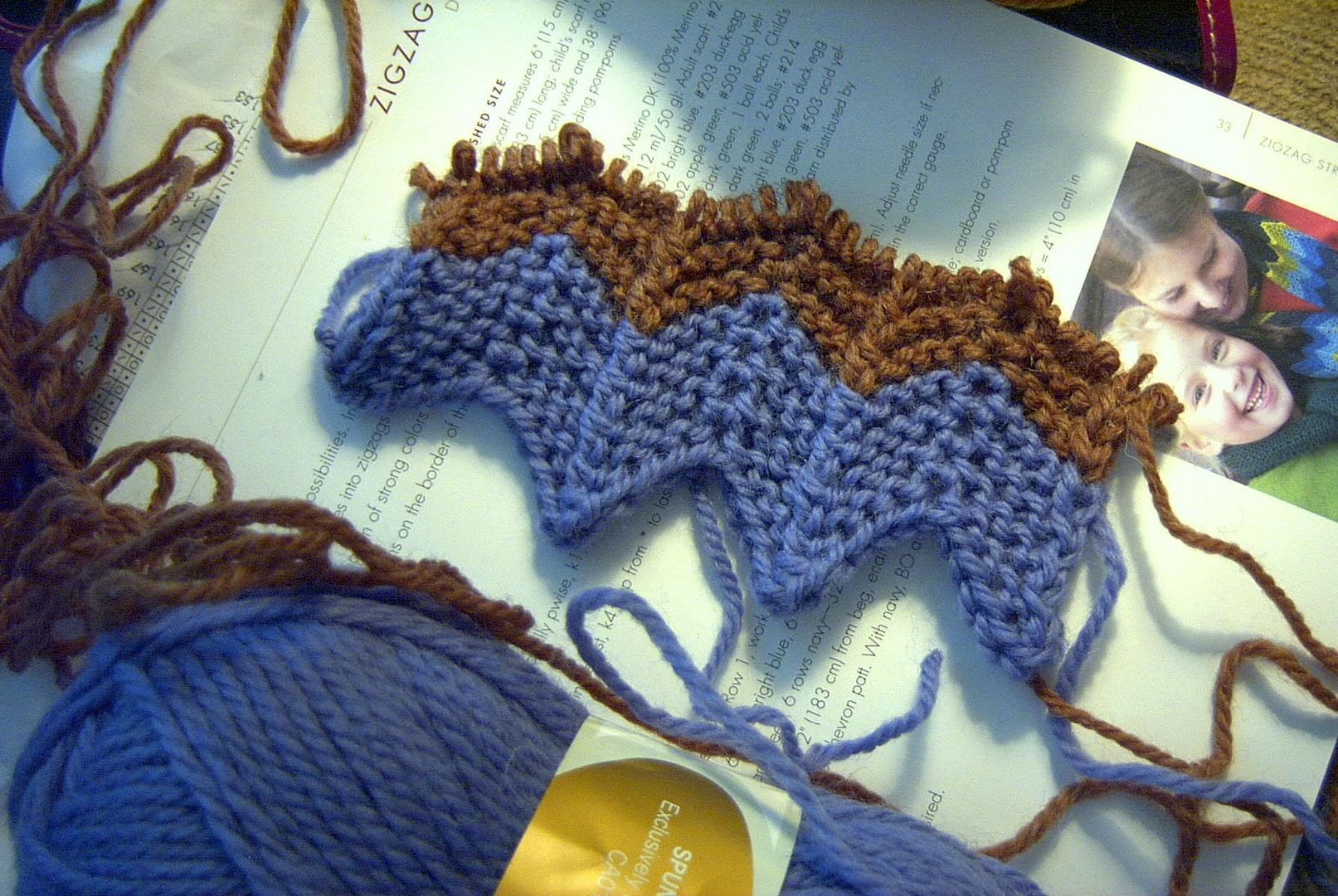 Not acceptable. It looks like granny was using up some odds and ends in her collection of acrylic...not the look I wanted. The colour combination looks cheap.
What about something chunky? That'll give it a more modern flare. I have 4 balls of Filatura Di Crosa Zar One. Is that enough at 60yrds a ball? I hope so. Here is attempt #2...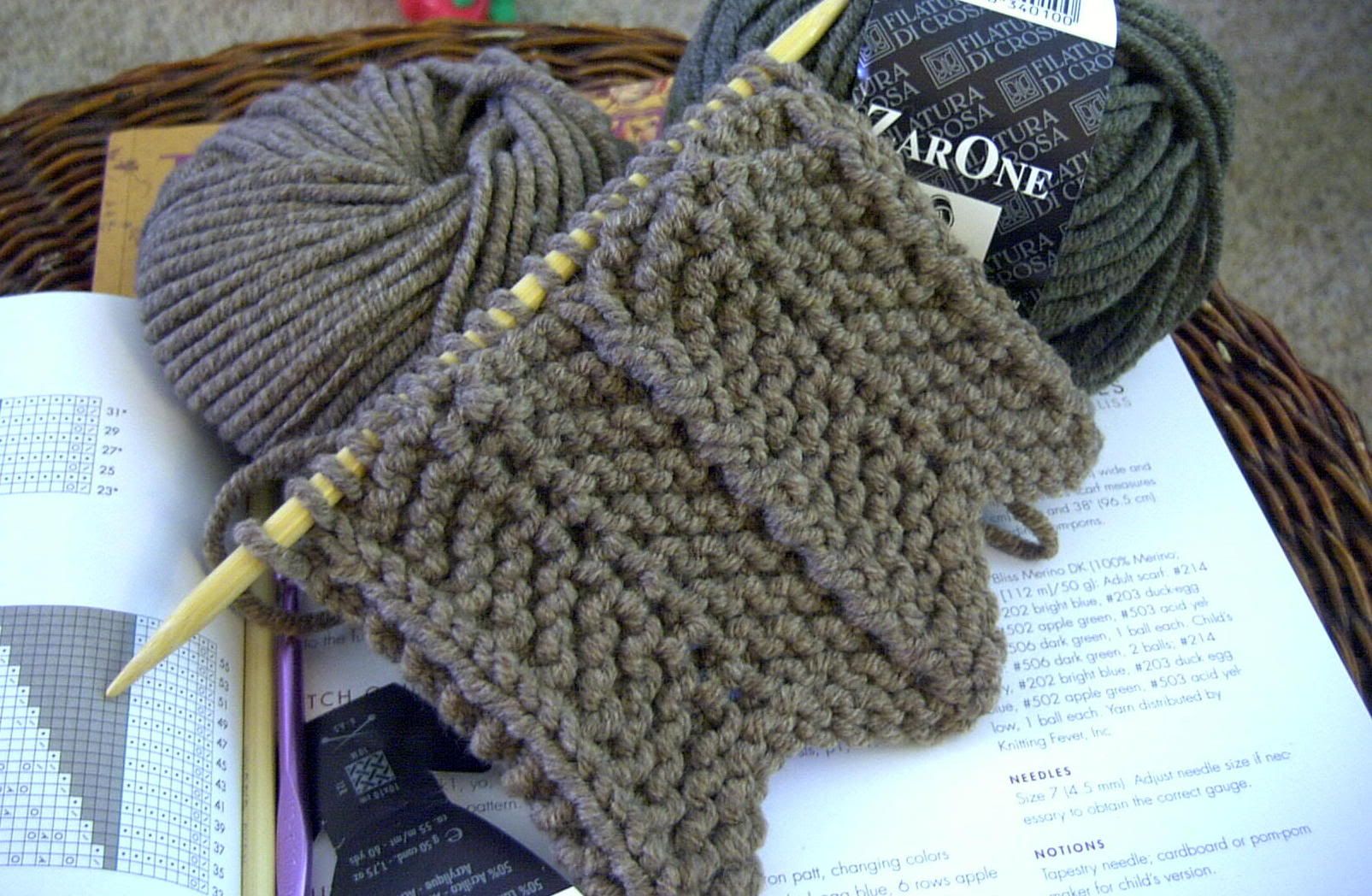 No, the stitch is too tight for this weight of yarn. I don't own any big needles....this attempt used my largest US#10/6mm. So off to the store for needles.
Using a size US #11 I started attempt #3...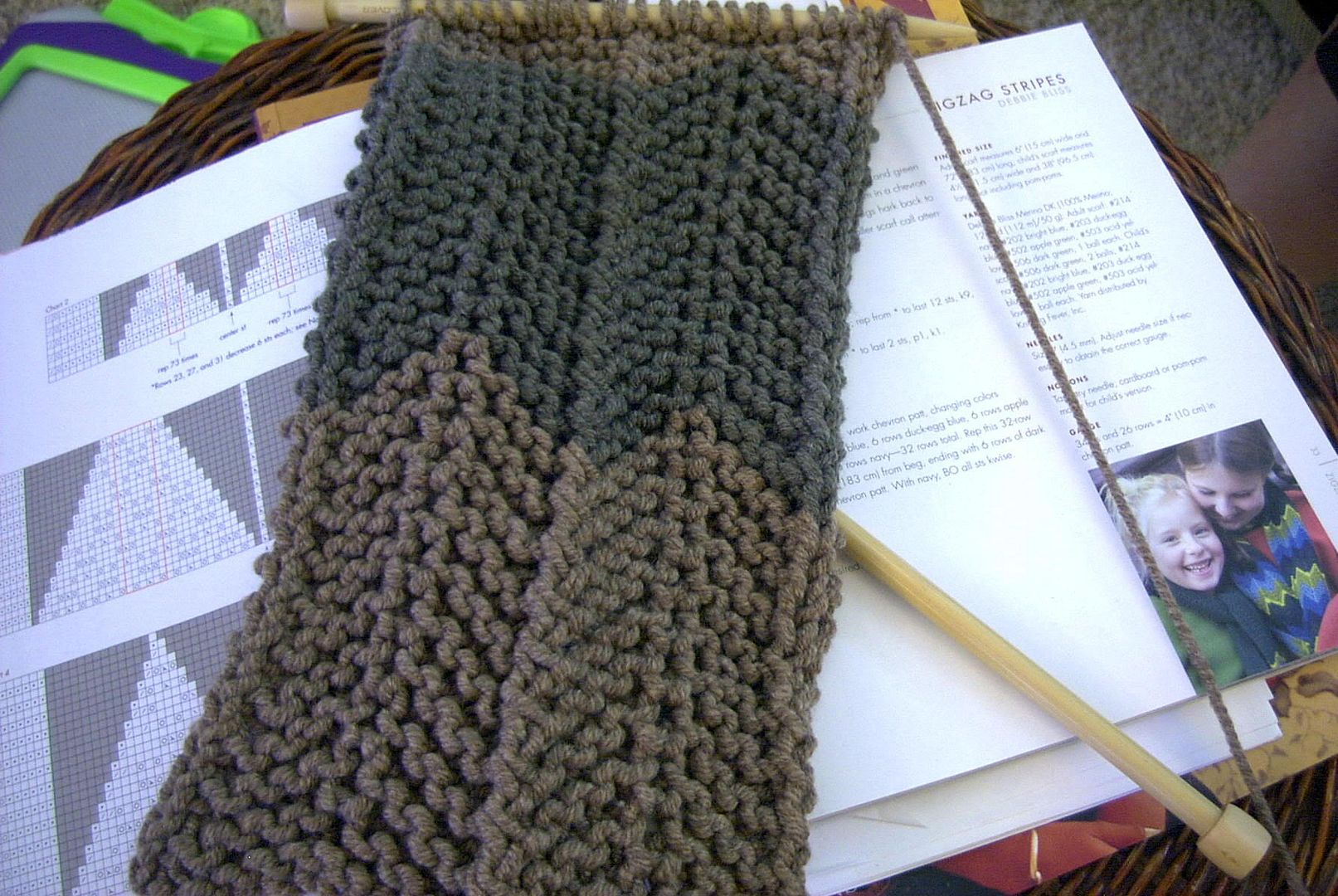 Yes, that is more like it. Of course I had to decrease the cast on stitches to accommodate such a chunky yarn and I chose to do large blocks of colour instead of the stripe pattern. That's an hours worth of knitting...this will be quick! I like this colour combination much better.
Bloglines....what to say. I guess they aren't updating my feeds...I don't get it. To tell you the truth, I don't even use it. I find it easier to just keep my favourite blogs in
my favourites
!