Thankfully, it did get big enough when blocked. So large, infact, that it did not fit on the board all at once.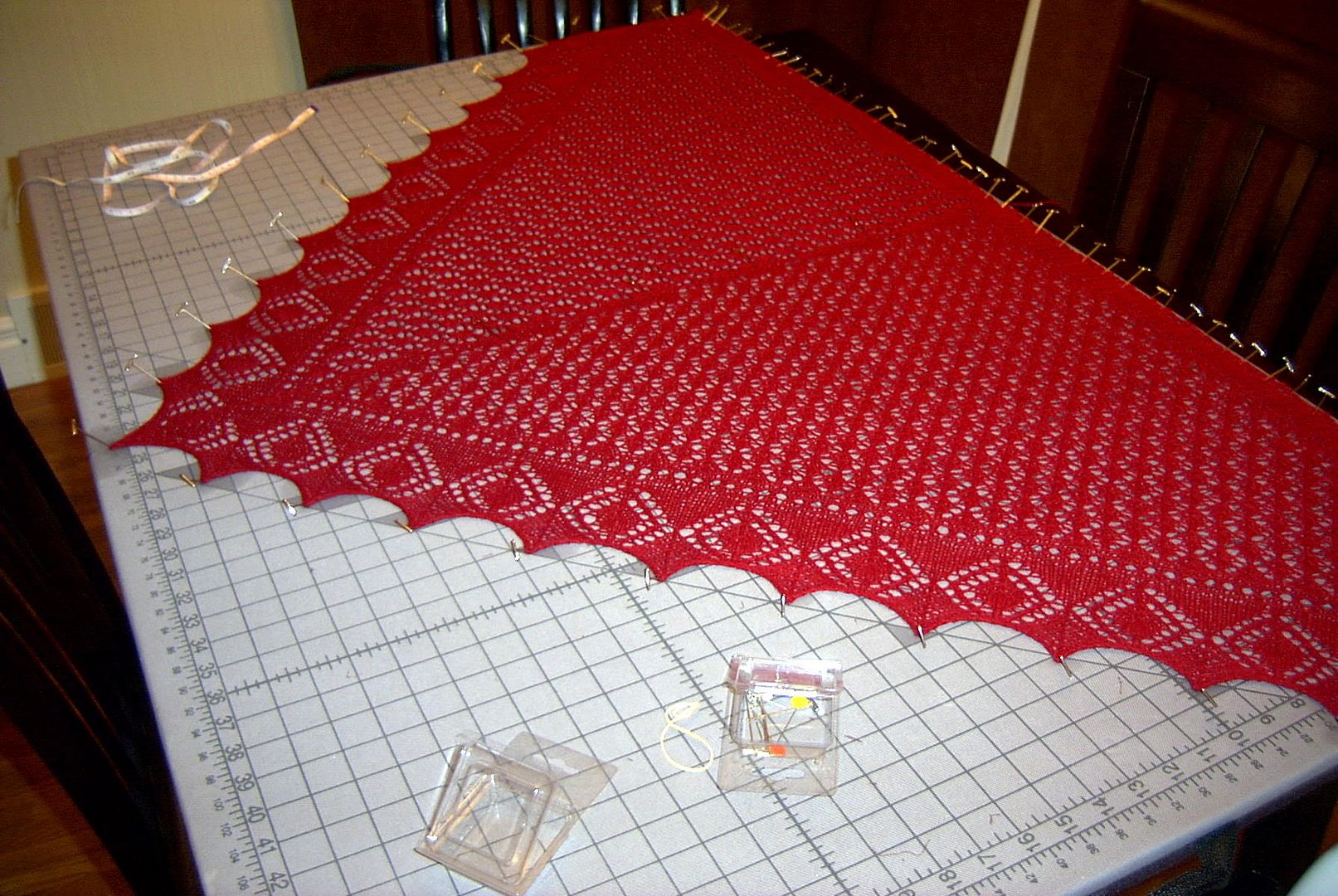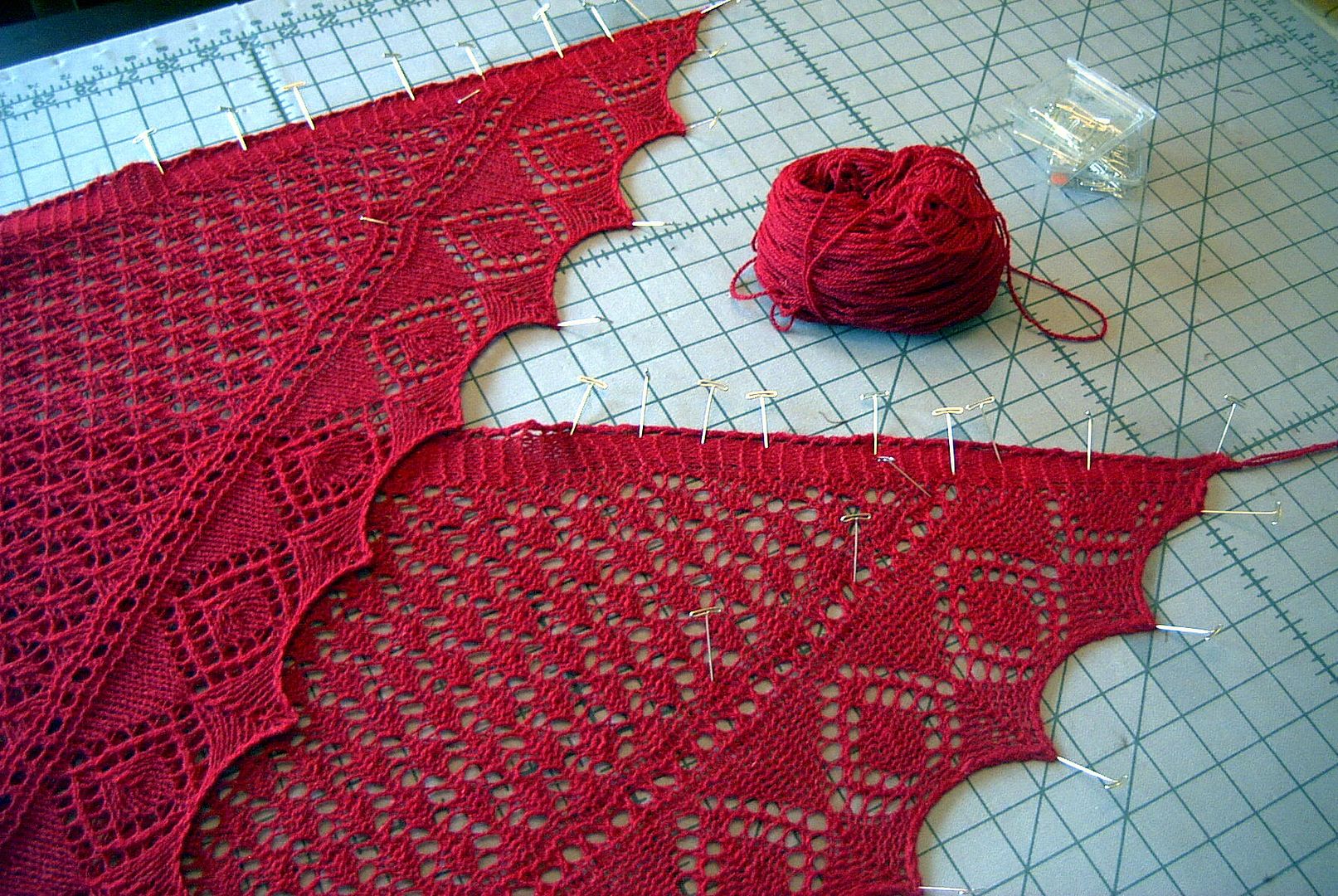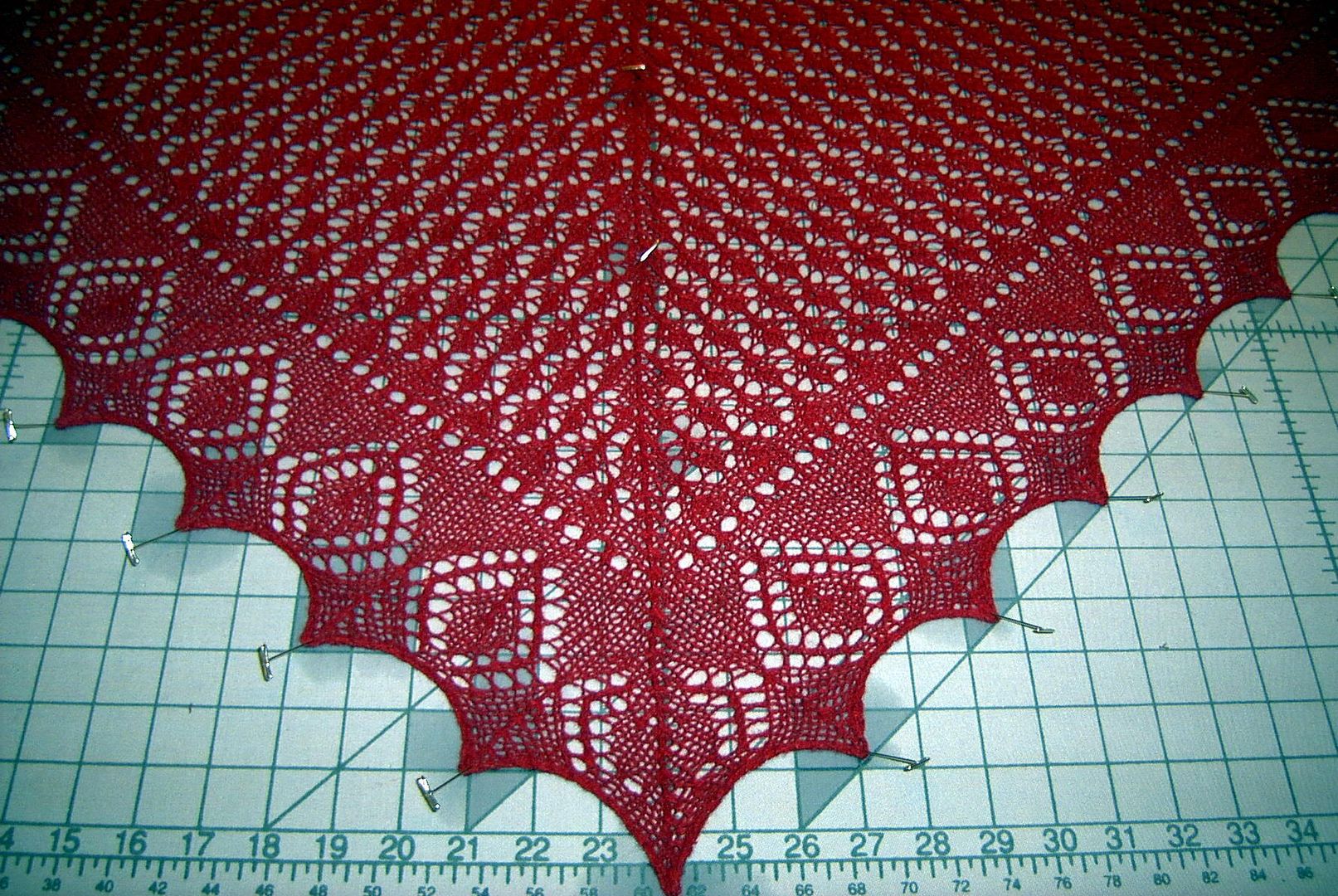 When I wrap it around, I do still wish it was a little larger...just a bit.
Pre blocked it measured 25" from bottom point to top edge, 48" across the top edge, and 34" measured along the side. (the pattern says 32", 56" and 40" but when I got gauge with us#7 the stitches were too loose. When stretched for blocking I doubt you would be able to tell between yo's and stitches. So I knit on the #6's)
After blocking, it measures 30"from bottom point to top edge,65"across the top, 43"measured along one side.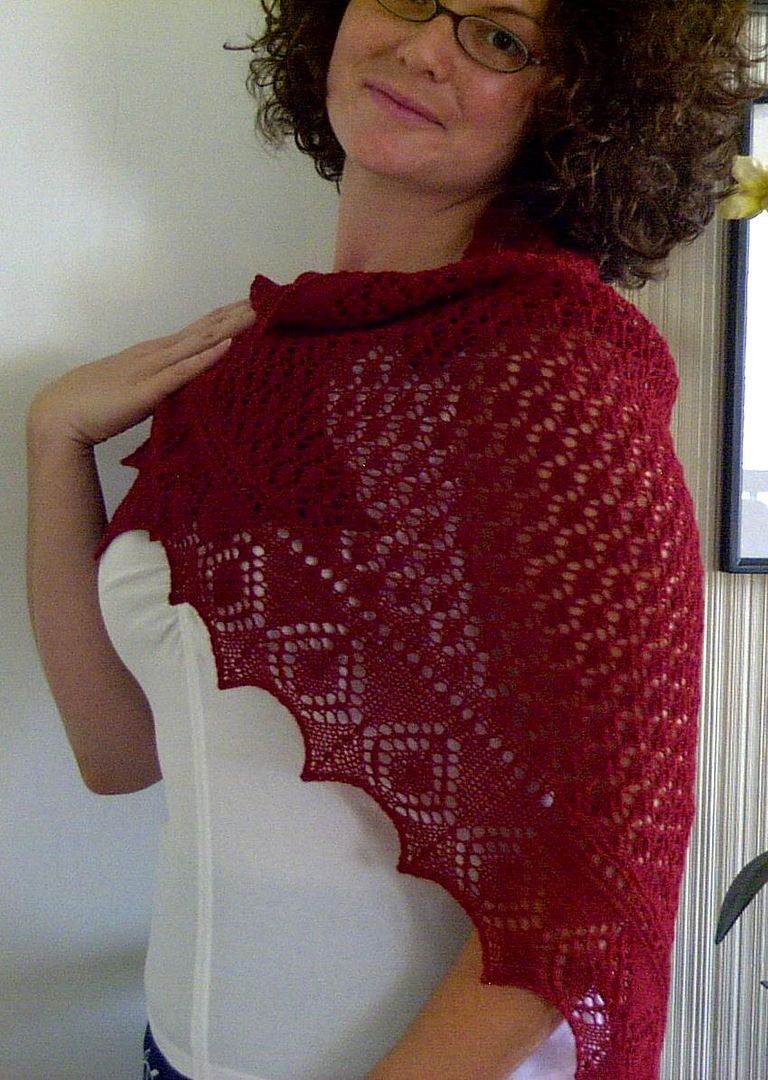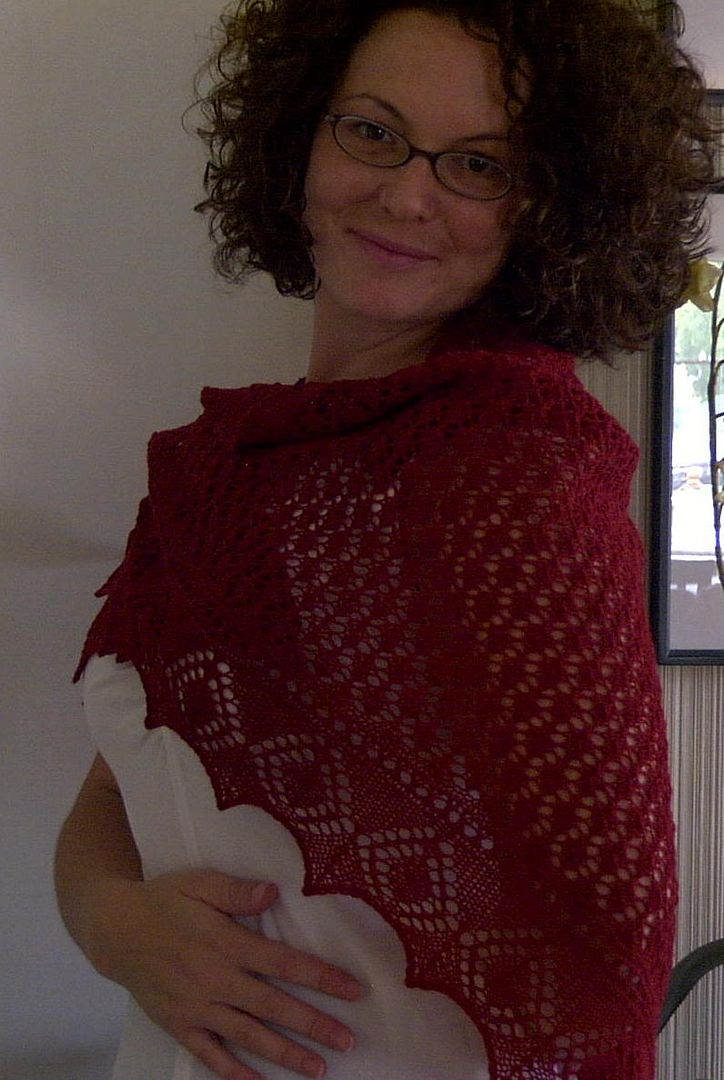 Started:
July 22, 2005
Finished:
August 10, 2005
Yarn:
Blackberry ridge lace weight Silk/wool blend
in Deep Red
I really like this yarn. It knit beautifully, feels wonderful (softened up after washing). It bled a little, nothing that I would worry about at all. Slight colour in the water.
I love the colour of this red.

Pattern:
Ene's Scarf from
"Scarfstyle" Interweave Press
.
Adjustments:
None really, besides my gauge being off for a tighter stitch. I did a full wash and block as per your suggestions instead of the damp towel over the blocked knit. I think you need a full wash for this baby.
All in all, it was definitely worth the trouble it gave me in the beginning. I will be making another one of these...most likely in the new year for Mom's bday?!