Another completed pair!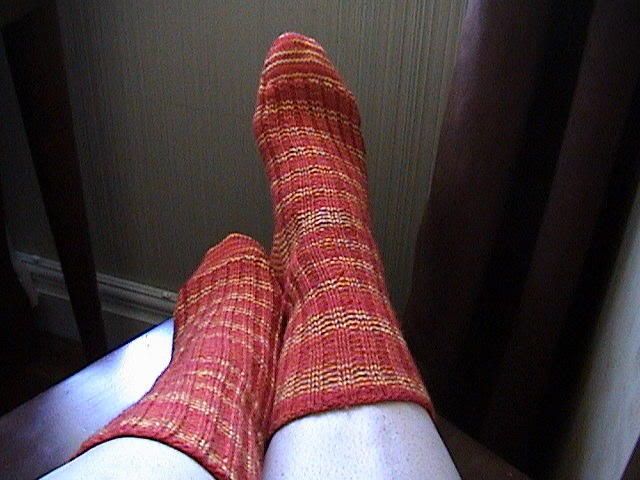 Started:
June 29, 2005
Finished:
July 4, 2005
Yarn:
Knitpicks Sock Garden in Zinnia
Pattern:
Pretty much just made it up using the Knitters Handy Book of Patterns...mind you it is just simple ribbing carried down the instep.
I must tell you that my mom has been wearing
her socks
out of this yarn...even though its super hot, and they are wool...
but I did make them
...anyway, they are really blurring on the bottom...alot...keep this in mind when choosing this yarn. I don't think this soft merino is going to wear very well.