I know you've been wondering how Orangina is coming. Well, I made a few executive decisions. Knowing that the bulge of fabric before the ribbing would look hideous on me...I started the ribbing sooner. I decided that right under the bust would look perfect, I hope. Preliminary try on's say that this is ok. It does take away from the retro look of it all but it will give me more shape. I also went down a needle size for the ribbing to make sure it hugs at the waist.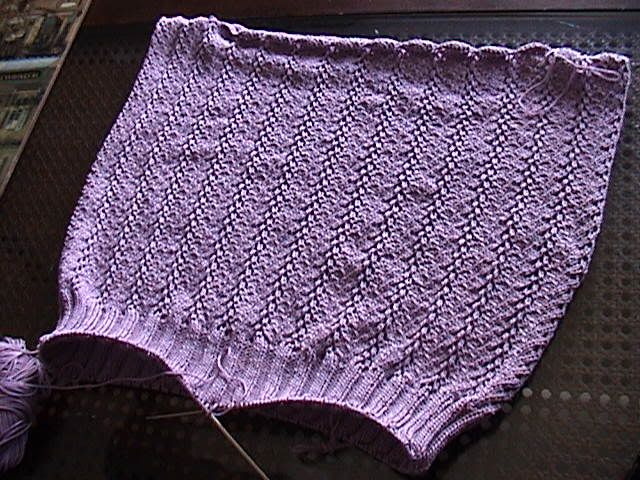 Of course, this means more mind numbing 3x3 ribbing to do. Well, until my sock yarn arrives....
My heart goes out to all that have been affected by the bombings in London. May you have the strength you need as you journey through these difficult times.