Another FO! I am finally freeing up my needles. Here is "Harry", being modeled by the not-so-happy-to-participate-in-your-photo-taking 18m old.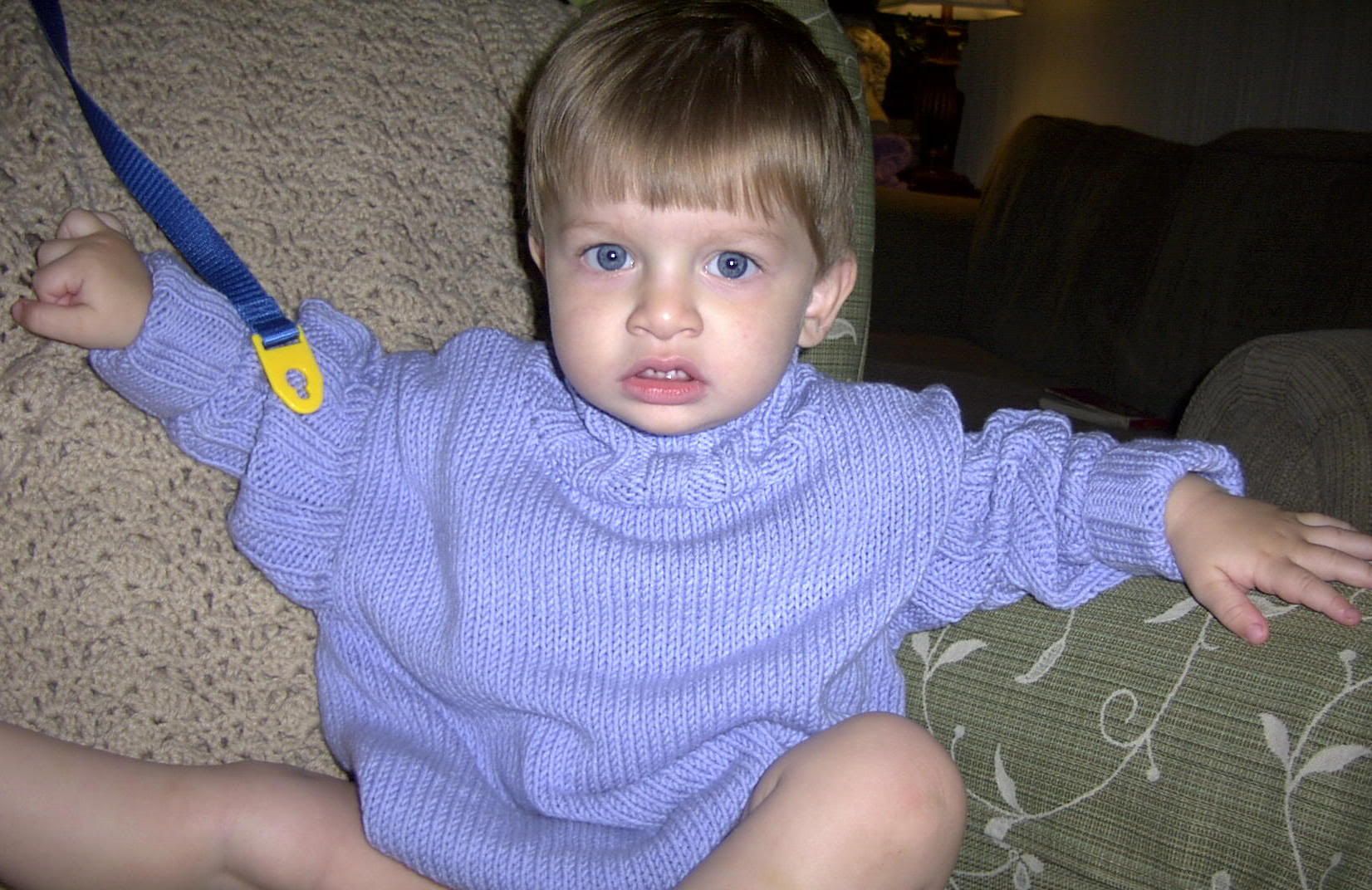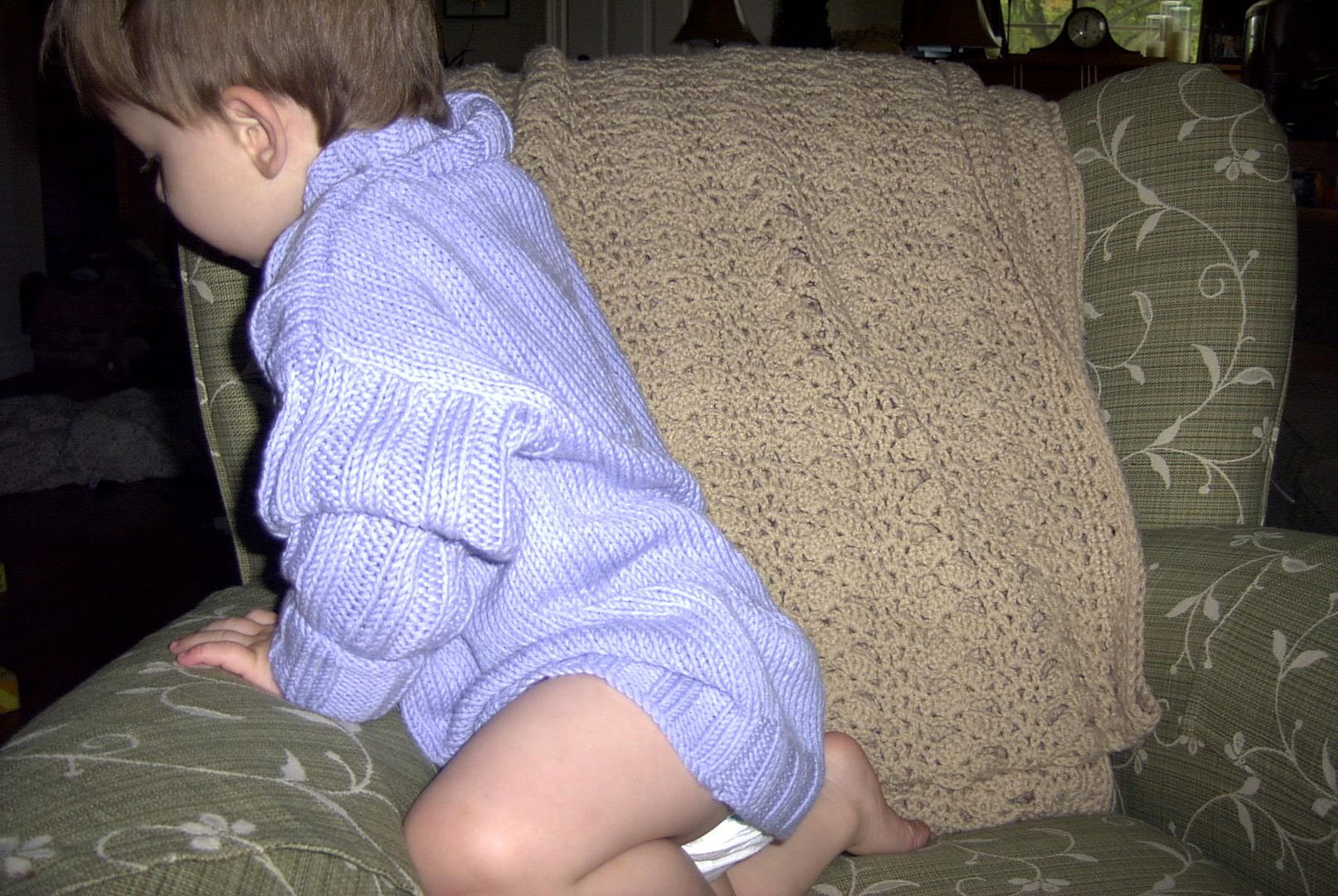 Started:
May 24, 2005
Finished:
June 27, 2005
Yarn:
King Cole 4 Seasons DK 50% cotton 50% acrylic
Pattern:
"Harry" from
Rowan Pipsqueaks
Adjustments:
Did a couple more increases in the arms to accommodate for the slightly smaller gauge. I didn't work on it that often. I would say it could be knit in a weekend no problem. I just decided to get something completed...so Orangina has no other competition for completion.
The pattern is an oversized sweater, but it still is a little big! But that's ok, this will be a Christmas Gift...what every 2yr old wishes for!