Okay, okay, I don't just have Orangina on the needles...YES...I am knitting a sock. I'm just having a go at it all on my own...confident in my sock knitting capabilites now. This time, I am bringing the simple 2x2 ribbing down the instep. Boring I know, but the crazy colours of this Knit Picks Sock Garden "Zinnia" begged for a simple pattern.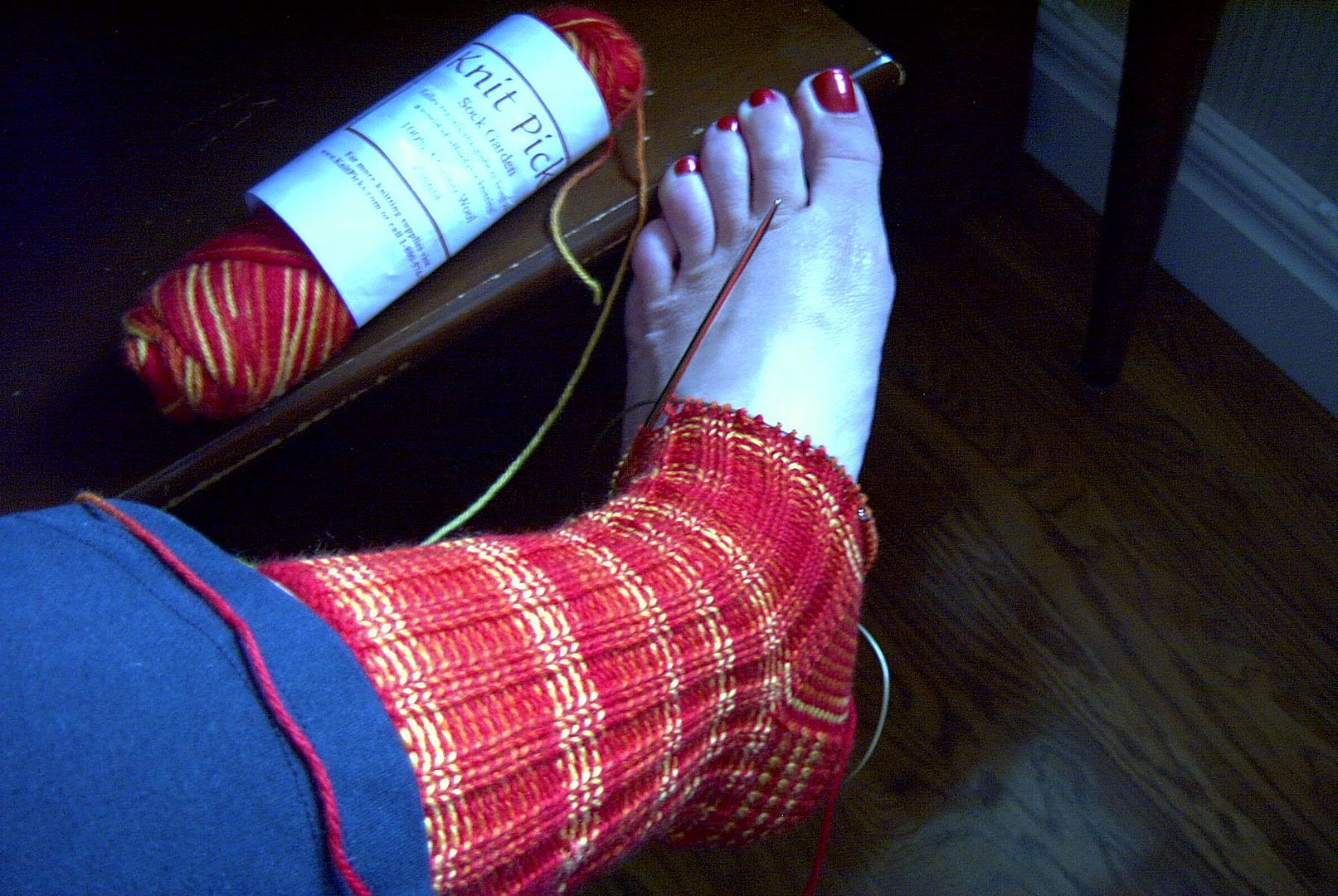 The nailpolish matching was not preplanned...I painted them weeks ago!
So I have been thinking about socks...as you may have noticed. I will get my hands on
this
book...and really can't wait for
this
book!
The parental units have a wedding anniversary coming up in July and I was thinking about somehow combining my obession with socks and Elizabeth Zimmermans Anniversary Pullover pattern in the IK summer 2004. Page 61 for those of you who are following along. I will come up with an Anniversary Sock pattern...and knit them for mid July. (I hope!)