It is true...I have been practicing like crazy for my sock pals socks. I am a little nervous about making socks for someone else. They just have to be perfect! My sock pal lives in a warm climate so I am awaiting my order of
Lana Grossa Meilenweit Cotton
sock yarn. Hopefully one of the colours I chose on line will work with whatever pattern I finally decide on.
We have till September people...stop rushing me!

Here is another practice pair!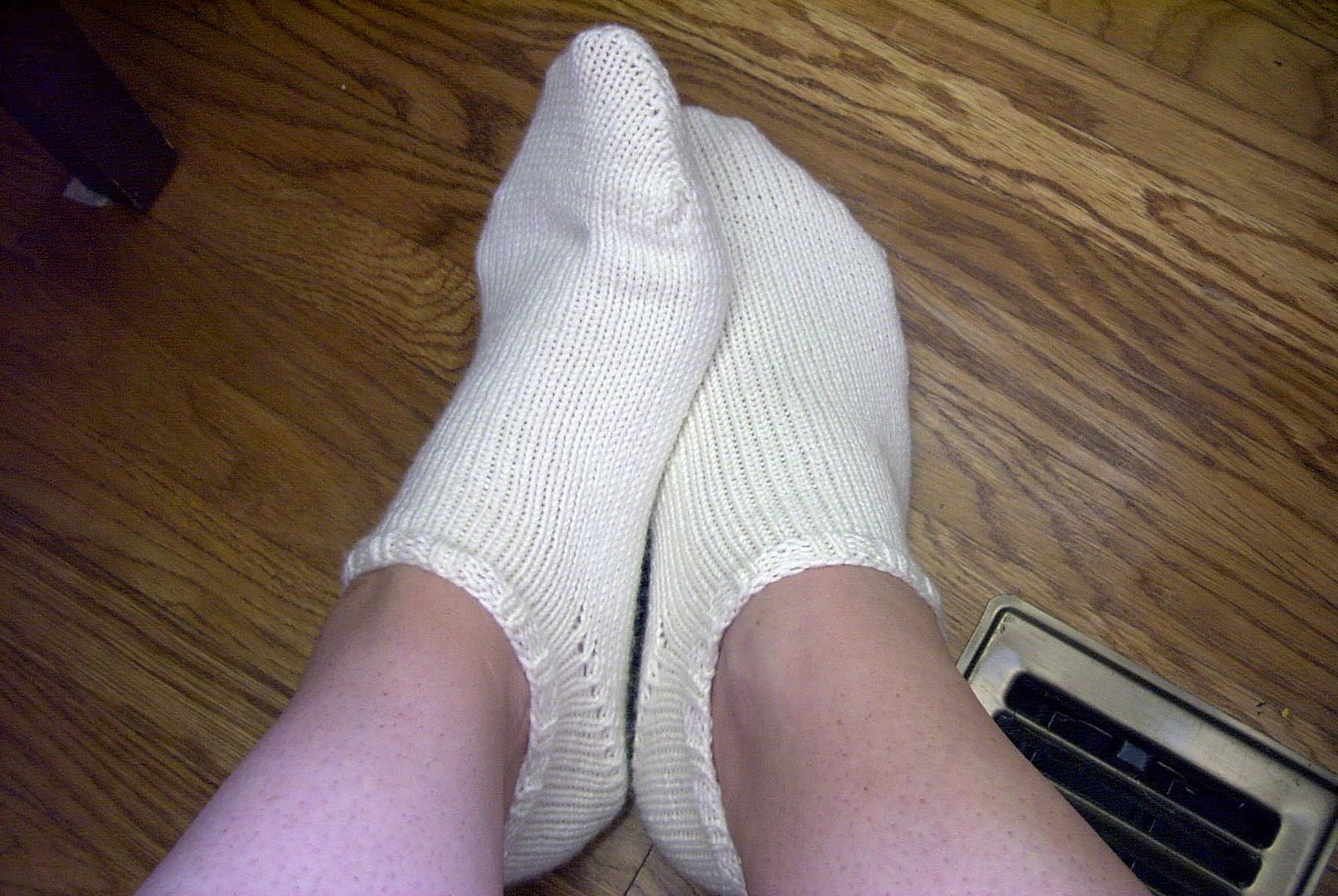 Started:
June 23, 2005
Finished:
June 26, 2005
Pattern:
Alison's Ankle Socks
Yarn:
DB Baby Cashmerino in cream
Adjustments:
I added 4 sts because of the gauge and turned the heel until I had 10sts between YO instead of 8. Thank you Alison for the tips on getting the edges of the grafting correct. They are now perfect!