Are you joining? It seems that I am partaking in my own ugly sock KAL. Check these out...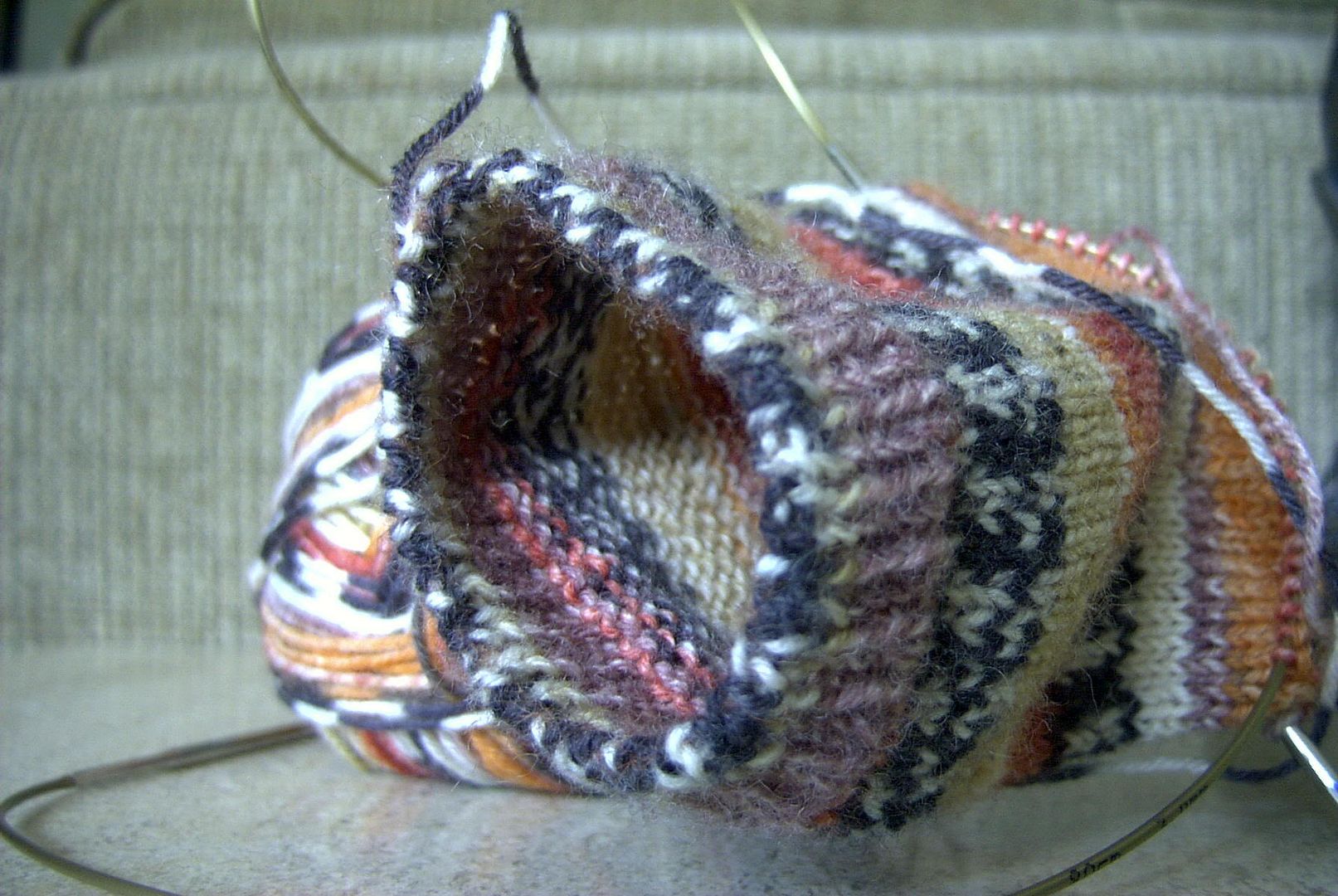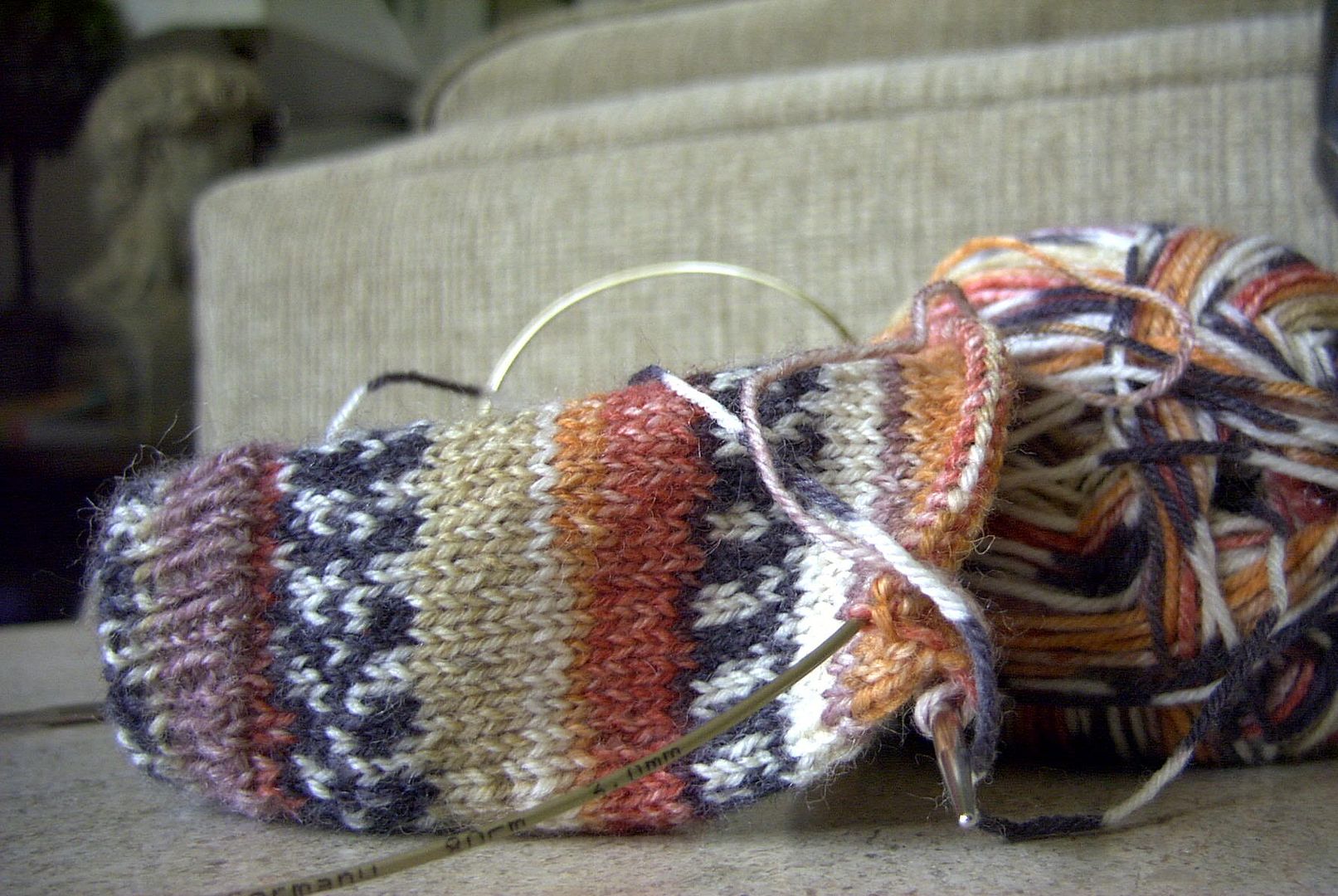 Check out the lovely...*cough*...colourway. I ripped out the day before's attempts, used smaller needles...and at least it looks a little better.
Notice the beautiful tubular cast on...oooohhhhh yyyeeeeaahhhh...
Here is submission #2 to the ugly sock KAL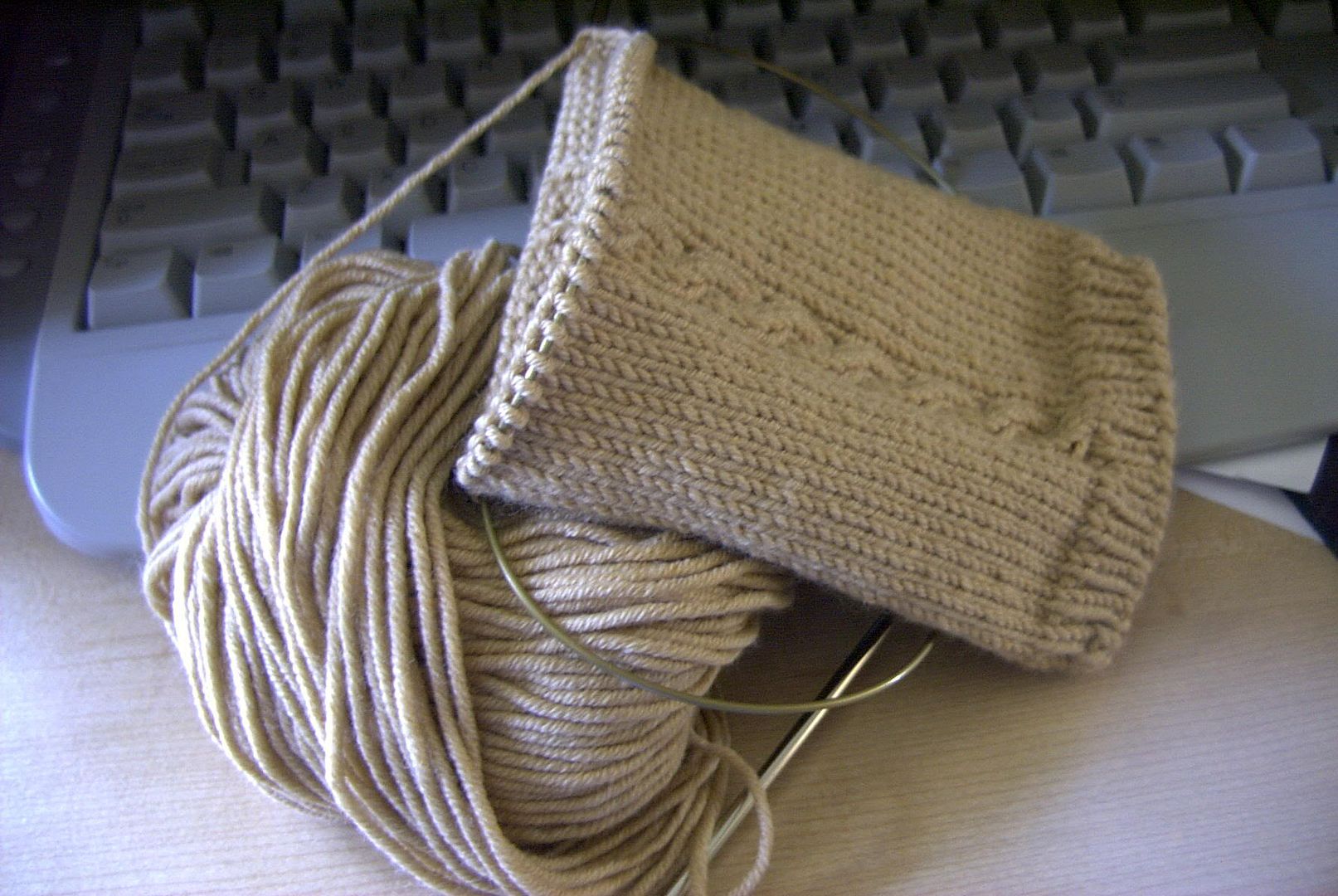 I used bigger needles and some zara yarn from stash. Much nicer in a soft merino wool...but...way too thick...more like a 2x4...really. Do notice the lovely cable down the side....done without a cable needle....ooooohhhhhh.....yyyyyeeeeaaaaaahhhhhh. Thank you Kathy.
Not sure what I do once I get to the heel using one long circular needle...I will cross that bridge....if I get to it!