Lately I have been tempted by all the fabulous knit bloggers socks out there. I've made two needle baby socks, and two needle to four needle childrens socks...and once attempted Debbie Bliss cabled socks from her "Simple Living" book (didn't really like the look on my ankle...could have been the yarn...and I had a ladder problem that needed to be solved).
So last night I sat infront of my computer and searched around. I must say I love
Grumperina's
"pretty comfty sock" but I can't attempt that first. How about
Diana's
"Stripey Sock"...love those...and look pretty simple. She also uses a tubular cast on...this I had to learn. I found a
site
with good instructions and made some attempts. It's not that difficult and it produces a beautiful and stretchy edge.
Next, how to fix all of those ladders. Well, I decided to look into knitting socks on a circular needle. Found this
site
very helpful. Here you can learn about knitting them on one or two circulars. I fancy one needle...so I tried it out with some scrap yarn. Not to bad! Now I just have to watch ladders in two spots...what about getting the tubular cast on onto one circular? Hmmmmm, later. Here are some attempts at my socks and techniques...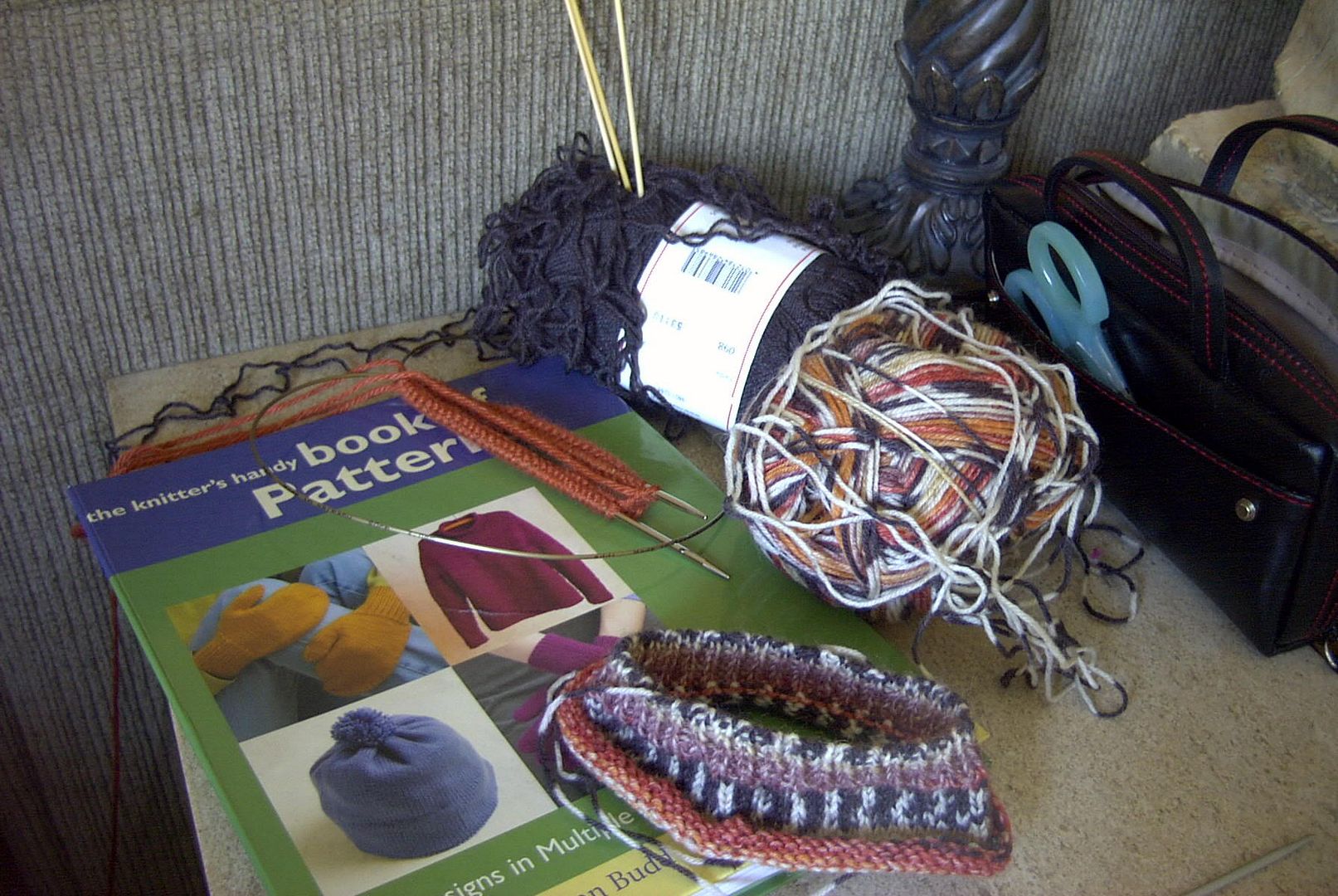 It was really difficult to choose the yarn...I am not a fan of coloured socks...black and thin is what I wear...unless its sandles or runners! But, I did want to find some fun colourway. I couldn't find the regia stripes at my LYS so I settled for the ugly pattern you see. Whatever, these are learning socks! I also go some really nice regia silk grey...ohhhhh exciting, feminine grey! Ok, I will do some sort of a feminine pattern with it...just wait...you'll like them...I promise...
Ok...Soleil...here she is in Knit Picks Shine (love this yarn)...before crochet...oh man...crocheting the neck and arm holes.
I must say...I made it longer...and could have gone even longer! Also, it is extremely low cut...dad would say "aren't you wearing a dickie with that?". A dickie...whatever. Anyway, not sure how much wear this will get! We'll see once it is completed and blocked.
What do you do for shoulder seams? I usually fake graft the cast offs together. I experimented with actual grafting the stitches together and the three needle bind off.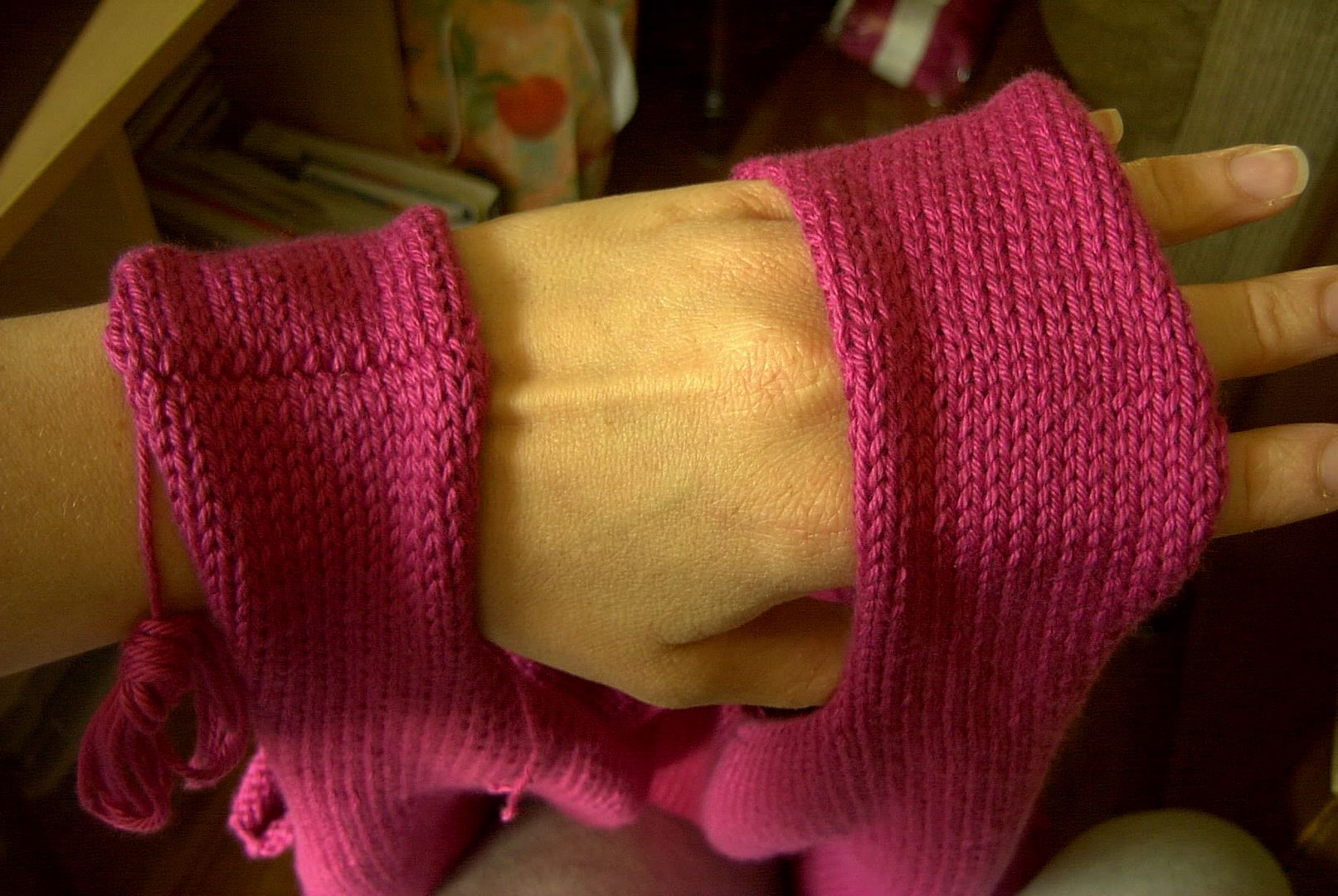 I went with the actual grafting this time. I solemnly swear that my next major project will fit beautifully and I will love wearing it...without a dickie!