I know that I am not the only one who finds Rowan patterns quite confusing when first read. They do speak a whole other knitting language. So here I am, working away on "Loll"...just loving it, when I question my knitting...am I doing this right? So I present it to you...what would you do...
I marked my stitch (counting in from both ends of last row, place markers on 30th sts.)
Keeping slipped sts correct throughout, shape waist as folls:
work 2 tog, (rib to within 1 st of marked st, p3tog-marked st is centre st of this group of 3 sts) twice, rib to last 2 sts, work 2 tog.
exibit A: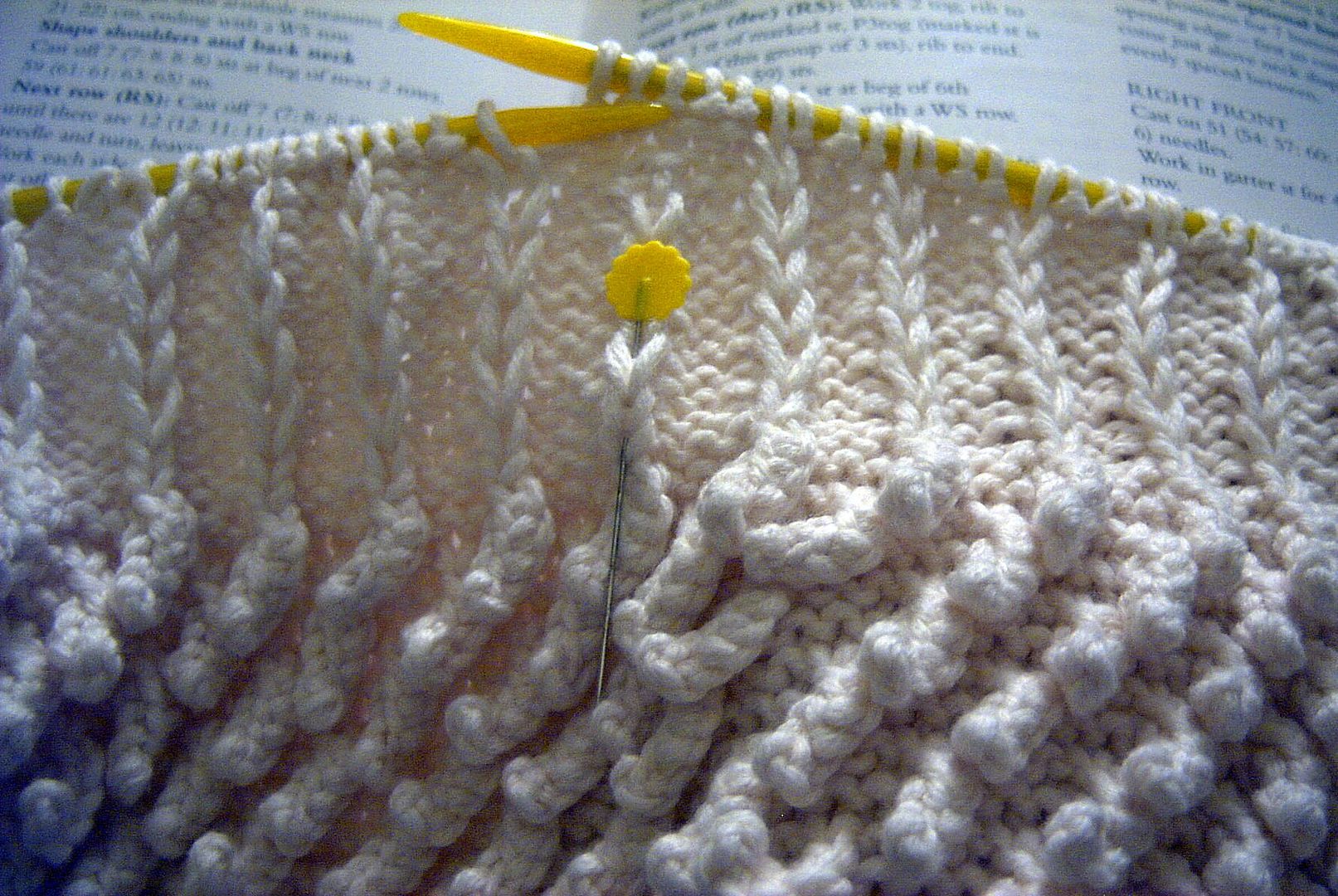 So the marked st is the slipped stitch in the pattern, then I have to p3tog including that slipped stitch...is this correct? Now there is no slipped stitch in the rib pattern and there is a large reverse st st area. It did say to keep slipped stitches correct...but they have eliminated this one...right?
exibit b:
I then have to work 11 rows then decrease again...this time I will eliminate the slipped sts on either side of the marked st by p3tog across the slipped st in the same way. It's hard to see in the picture how the pattern looks in this "darted" area...but the whole thing looks ribbed with the slipped sts.
Anyone? Anyone? I'm sure I will run into the same problem when I increase.
"Hazel" was calling me from my knitting bag today. Unfinished, waiting, not feeling good about it. So I ripped back the shoulders...did some short rows...first time...not sure if I like the way I tried to figure it out. I added some length to the shoulder area...making the neck more rounded than boatnecked. I think my MIL will like it better. Here she is as I reblocked the repairs...
Ok, in preview, the picture looks horrible...but she is done I tell you...DONE. Now for my MIL to try on....oh man...