Ok, I have to admit, I am starting to like cotton. I know, I know, it is not as nice to knit with than lets say merino, but as I try different brands and blends I am strangely drawn to it. It must be the season, or the fact that my body temp seems to be higher than most people...I hate to be hot. Here is a little cascade "Cotton Rich" I ordered (only because my MIL wanted some acrylic...oh man, I never thought I would type that word in my blog...yeah, acrylic for her to crochet...oh man, another one of those words...Crochet her afghans. I am on a yarn diet you know...I am...really.)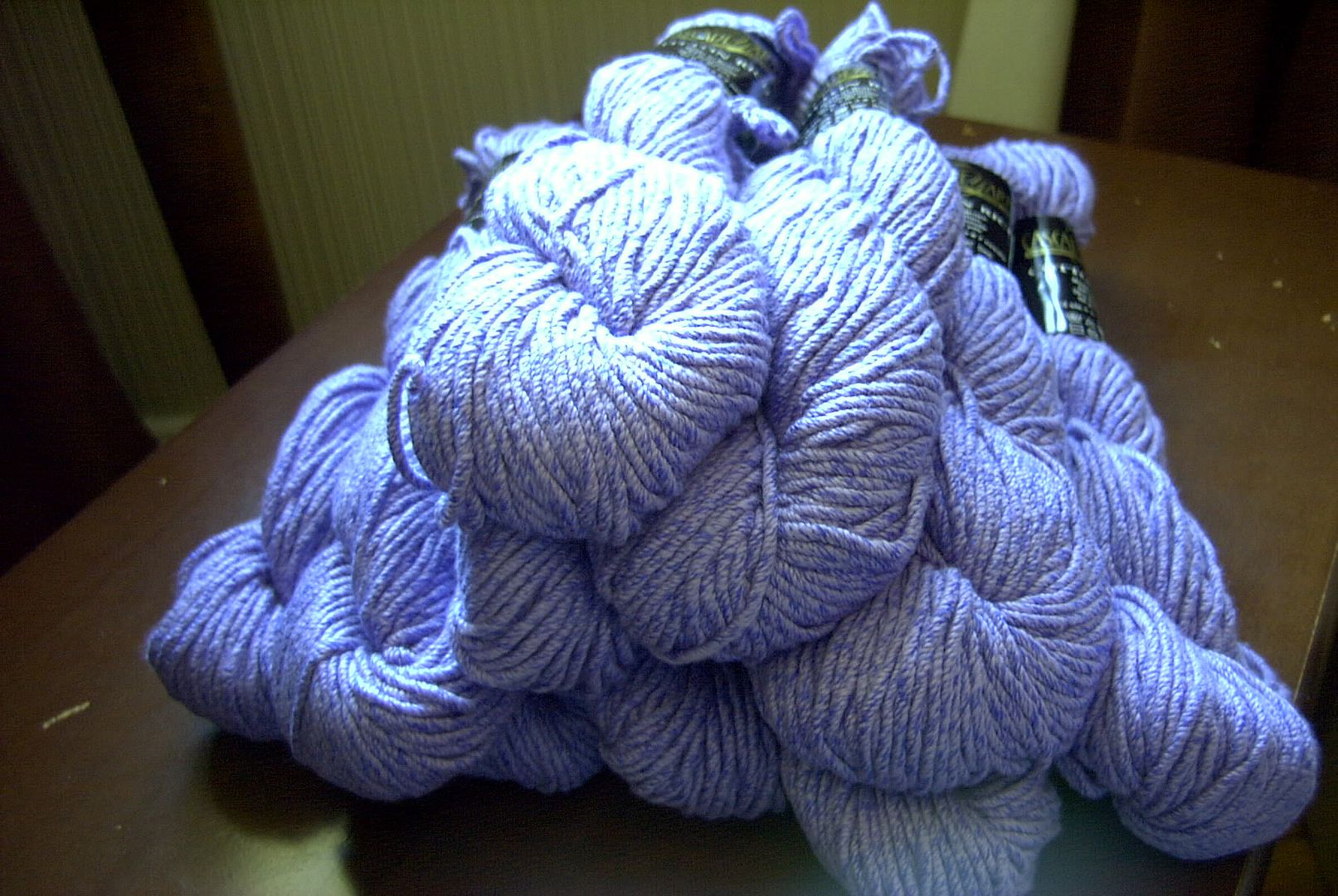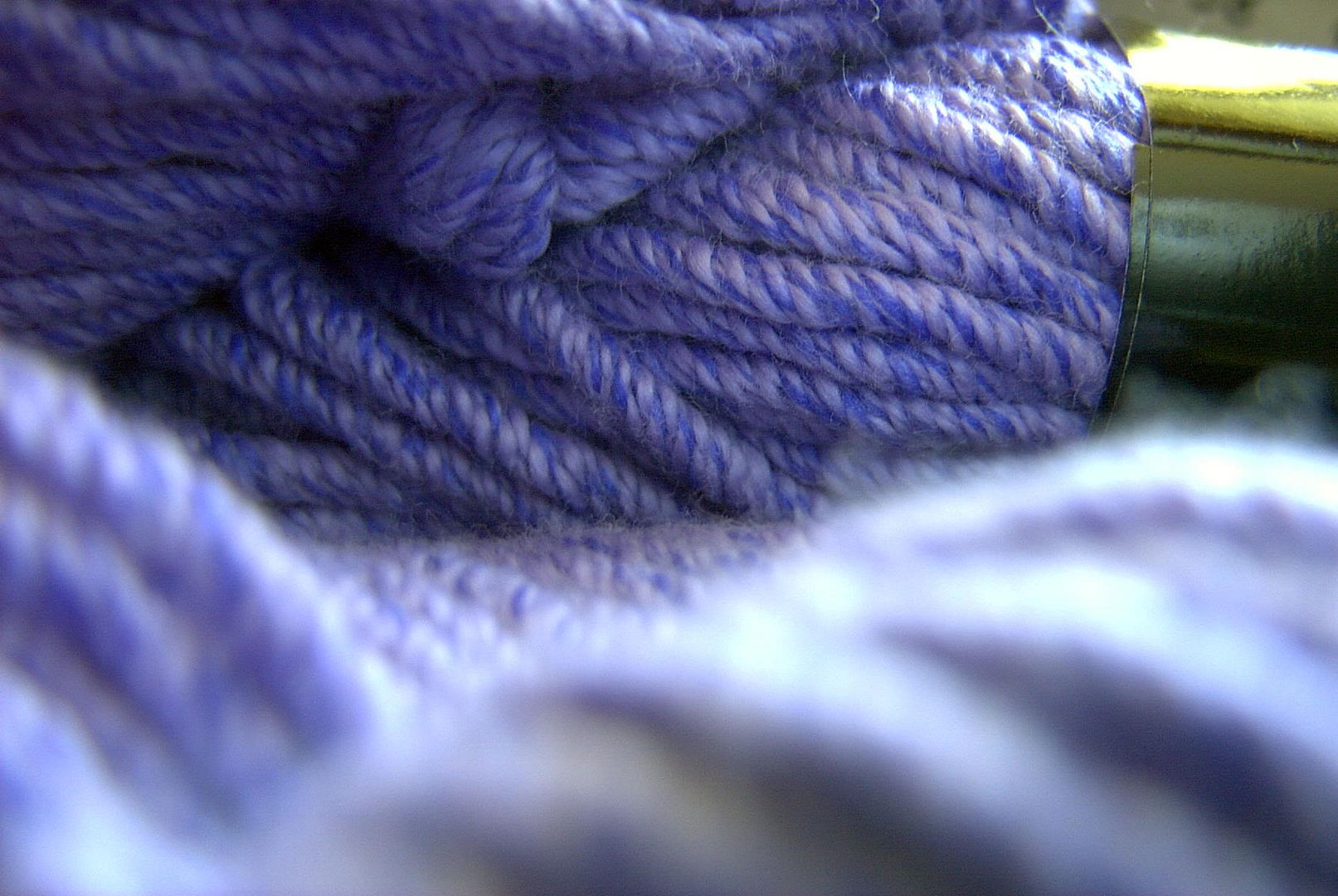 It is purple with blue specks in it...interesting looking. I have 10x 80yrd skeins...not sure what to do with it.
I never know how much yarn to get when "enhancing" my stash. A couple skeins...to try it? What would you do with that? A bag of skeins...not really enough for a sweater. How much do you get if you don't really have a project in mind, but an interested in the yarn?
Here is my progress on "Soleil"...a little bored with it but having divided for the fronts and the back, at least I can purl now! I did a little extra side shaping...we'll see if that comes back to haunt me or not.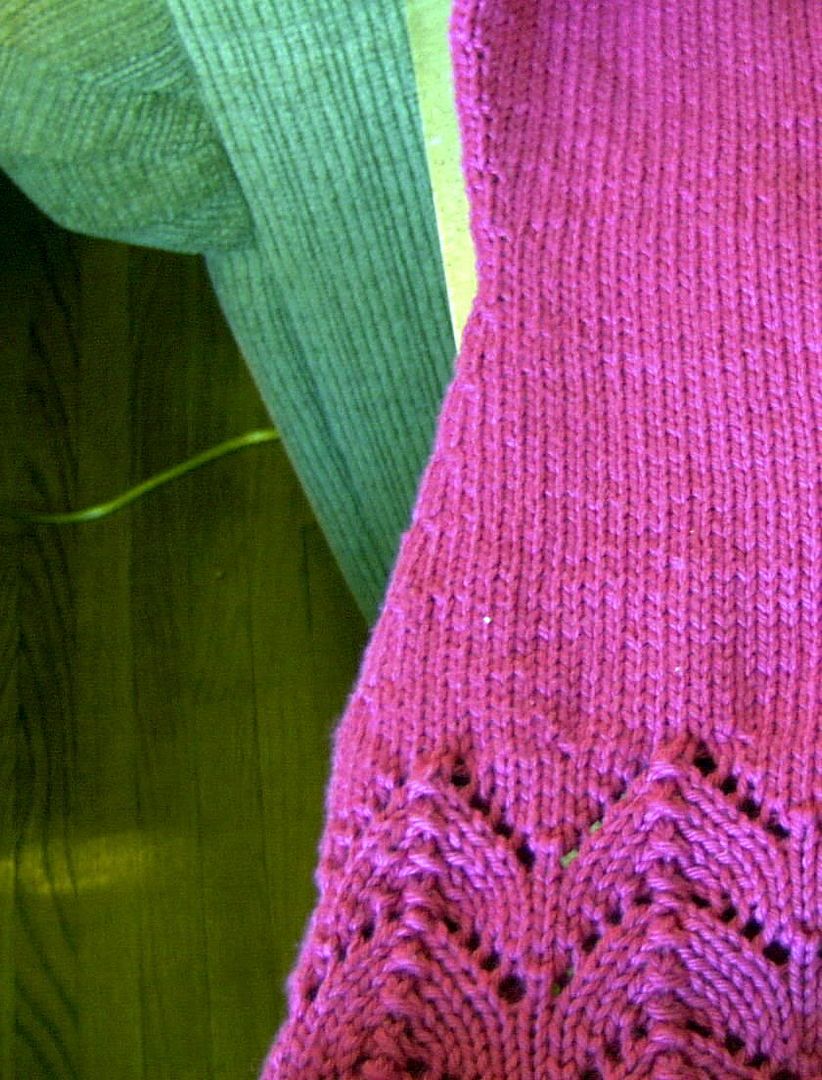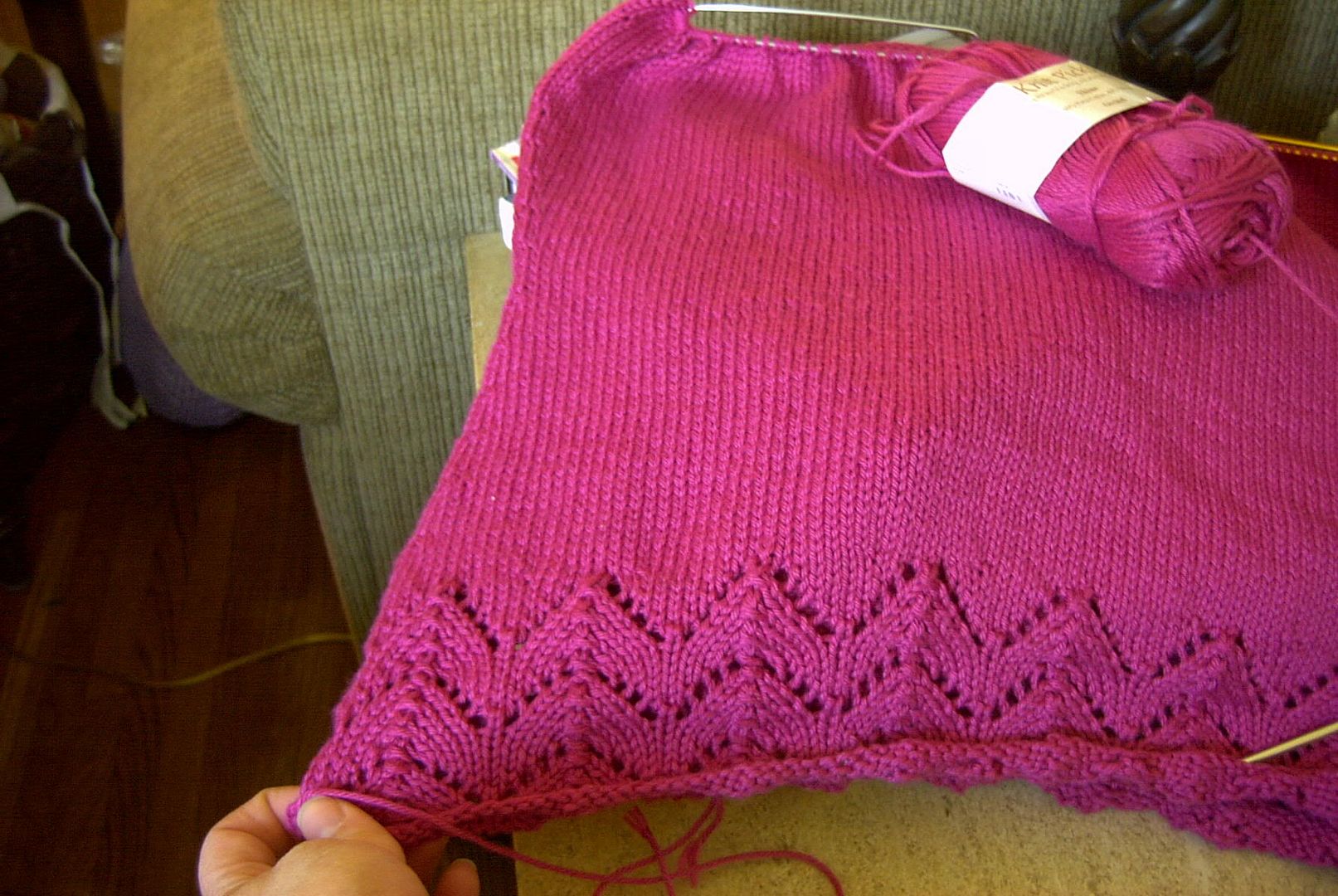 "Hazel" is in my knitting bag. I can't finish it until my MIL tries it on...as much as I want to get it done. I did and arm hole and seamed that side...I just don't know...only an official try on will tell. Then I will knit and block like crazy to finish it while we visit the inlaws this weekend. Hopefully there will be no ripping.