The ugly socks...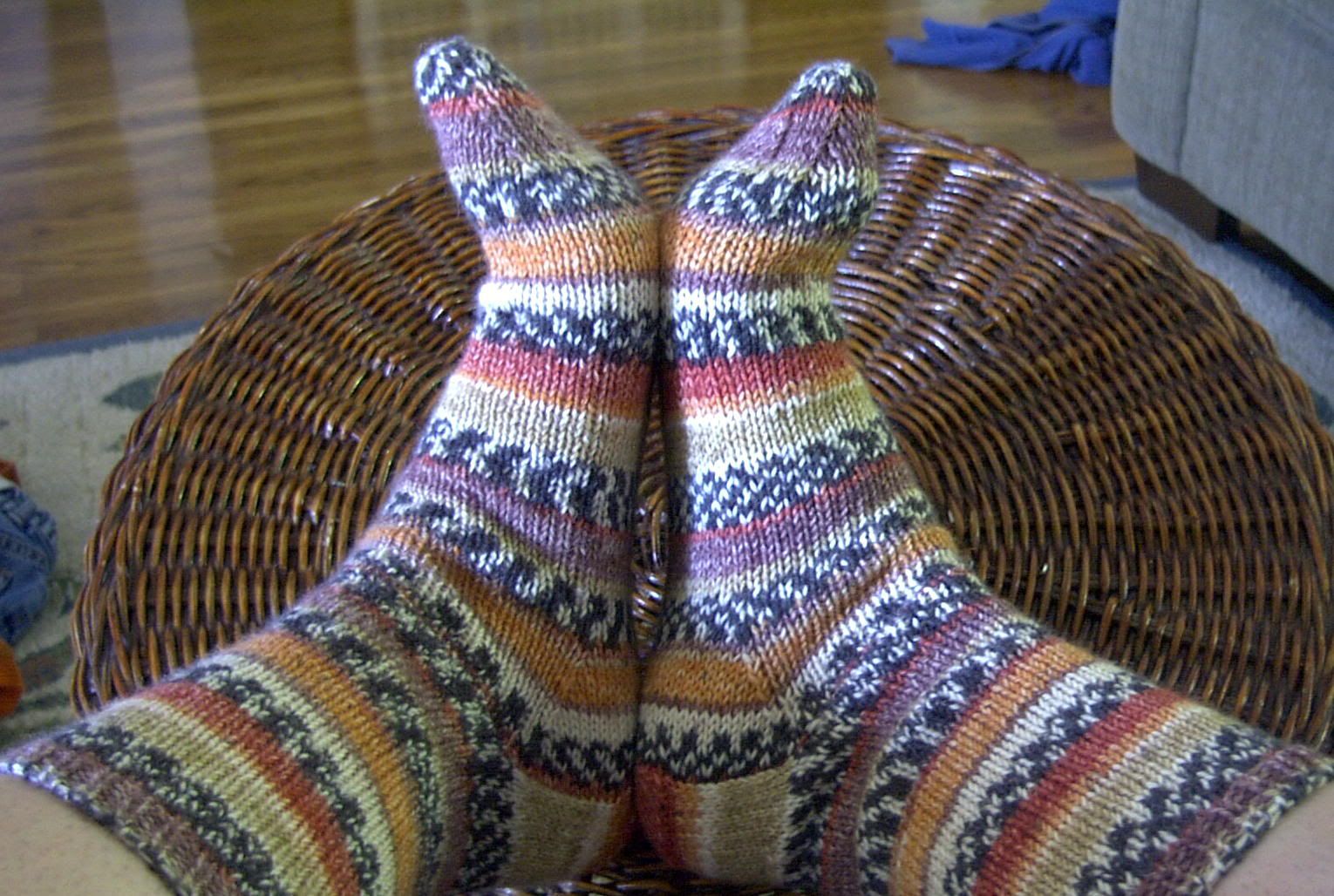 I would like to thank everyone one who participated in the ugly sock KAL...what a relief they are done.
I know the heels look wacky...I made the heel flap incorrectly in the first sock, if you recall...so I matched the incorrect heel correctly in the mate!
FYI I got this horrible leg cramp in my calf from this sock revealing photo.