My computer shut down in the middle of my wonderful post...so here I am again...this time I will save it!
The baby blanket is progressing...I am a little bored with it now. I started the edging to keep me interested.
I am waiting for yarn from elann to start my cardi, and orangina. I am also waiting for IK and some back issues...for inspiration.
While searching for inspiration I came across "
Bouton D'Or
" magazine. It is from france, and I am not sure if it comes in english....has anyone used their patterns? Check these out...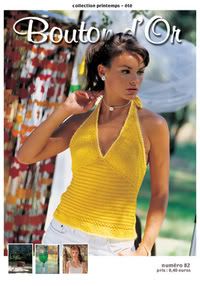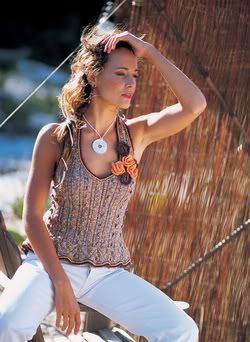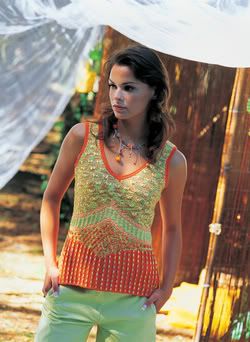 I am just loving these tanks! I need to research more...
I leave you with the boys, cruising for chics this weekend...