Ok, I am so close to finishing "Lucky"...but I must tell you, I think I made it too small. Yes, that's right.
*
I have changed my mind, it is not too small.
I just retried it on with safety pins and it is fine.
I am hoping the
neckband will help the shape
and WW will take off the excess 10+lbs so I don't look like a hoochy momma in it. I measured inbetween sizes, so I did the smaller knowing that I will loose the lbs I have put on.
It also is shorter than I would have like
(Winnie also had the same comment)
I would add 2" to the length
. I love the 3/4 sleeves and thank god I made them bigger in width!
Here are some little shots of some details so far: The sidetie sewn in the seam and the "boatneck" that I hope will be fixed with the neckband.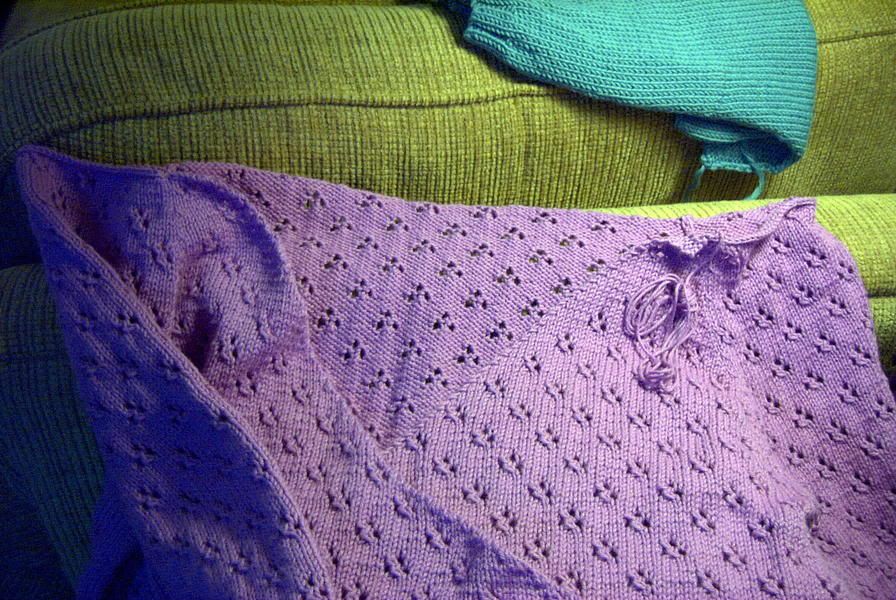 I just had to show you my armpit! I love the fake grafted seams and invisible mattress stitch as well as the work on raglan seems.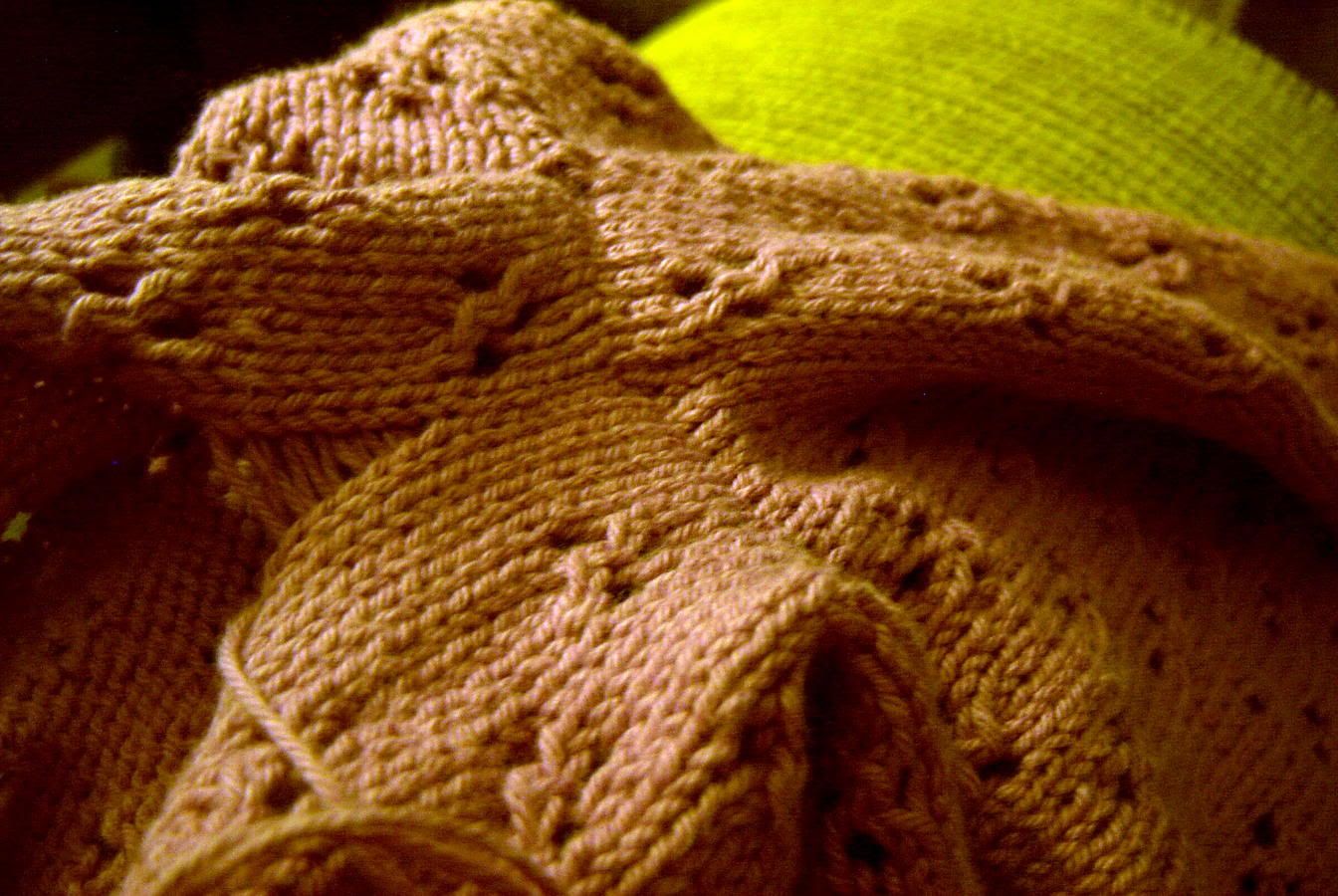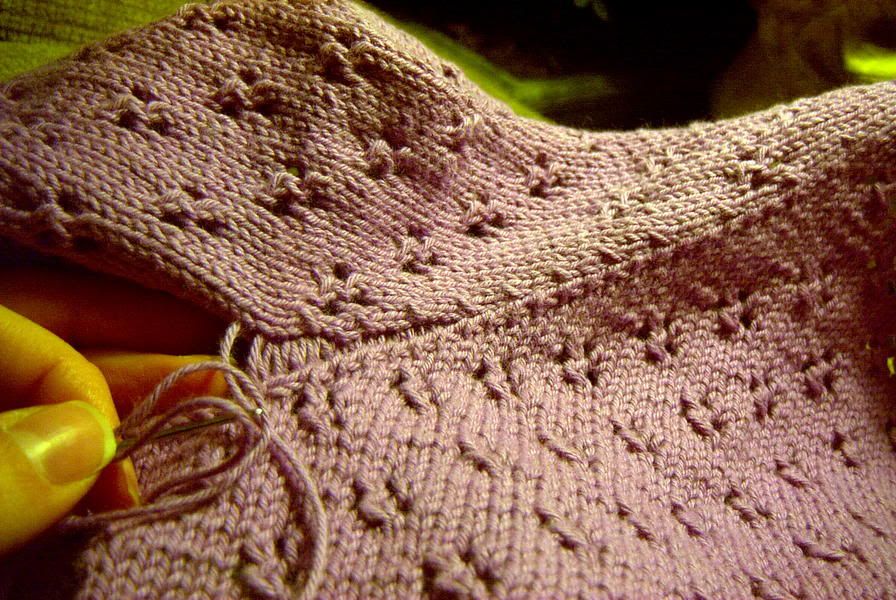 And here she is, awaiting her neckband (which I hope I will knit today!)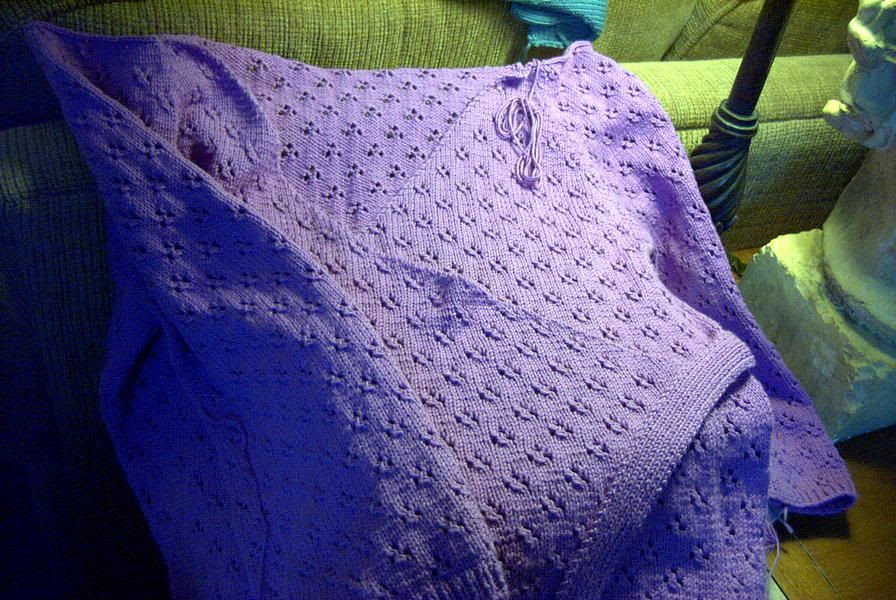 Ok, so my photography is lacking some expertise in flash/no flash work...the colour actually is true in the sidetie photo.
*added text after post