No, no, that's not a flag, it's a tissue. That's right...have a box ready as you seam this sucker.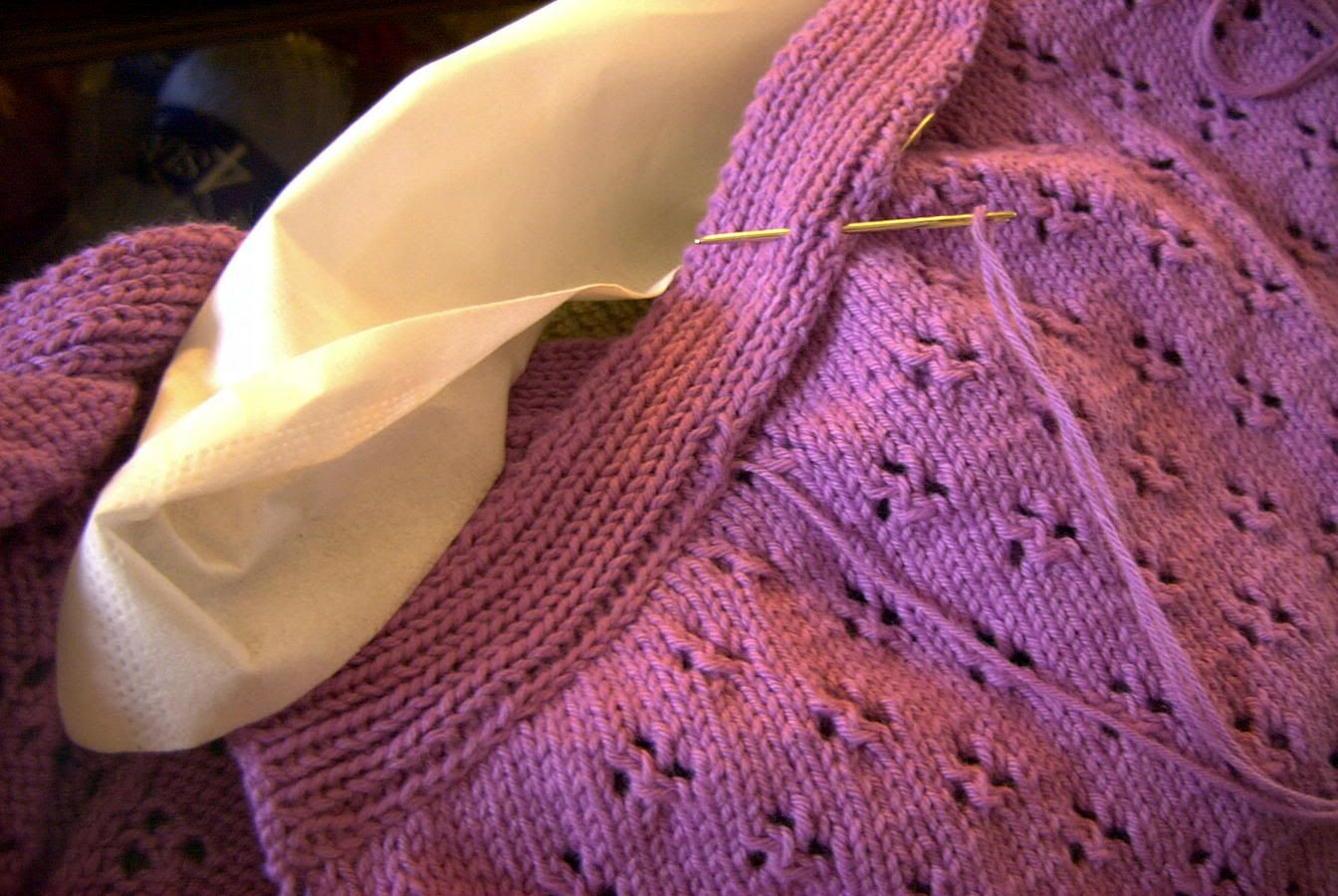 Is this what it is suppose to look like? I don't like how it is pulling the ribbing apart...I am not enjoying this...it is stressing me out. I am so close to picking up my two year olds crayola scissors and just start cutting up lucky...the little darling has been eyeing my yarn anyway.
I got very little sleep last night because of the cold virus my children picked up in
disneyland
, I've only had one coffee today, and I have a whinny two year old sitting with me...why not start seaming the neckband?
WHERE IS THE COFFEE IN THIS JOINT?????? ARRRRRRGGGGGGHHHHHH!