You know when you are knitting one of "those" projects. The one that keeps you up past midnight when you have to get up at 6:30a.m.?? You keep looking at the clock...and figure just a few more rows...
I am working on one of those projects.
I'm excited because it is turning out just as I wanted....I am using one of my favourite yarns...and I am using me brains to make up the pattern!
Here is the first Picot Edge Mitten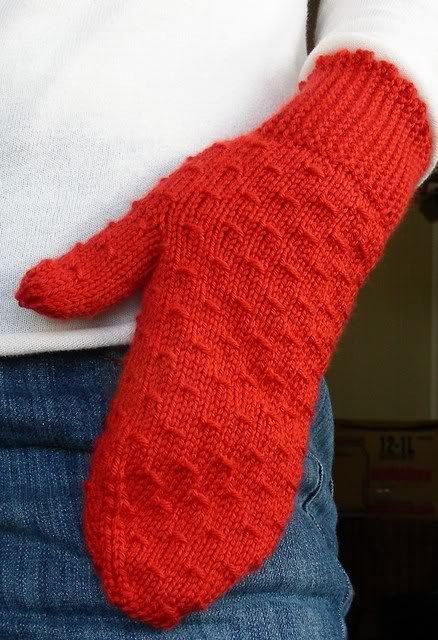 What do you think? (please ignore the box of canned tomatoes in the background...I didn't realize they were in the shot...and you have no idea how hard it is to take a photo with two children running around you...screaming...throwing a fit about some buildabear hat...the crying...oh the crying...or maybe you do know.)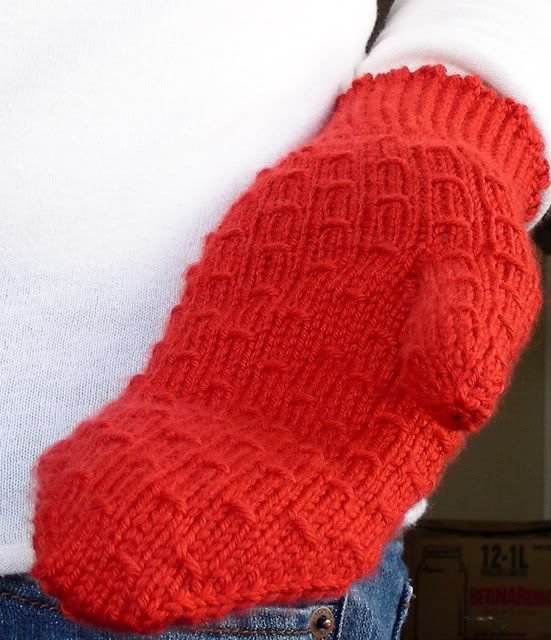 I really like the garter stitch edging. It just hugs the wrist...just like I wanted it to! The pattern is simple and the outcome is beautiful. What more could you want...besides the other mitten...and maybe a copy of the pattern!?