Three more hats complete....
A request for a black hat with red stripe...
Also, a plain black version.
A request for a blue and red striped hat...
I am done knitting hats for a while!!!!
I also finished the pair of dashing fingerless mitts.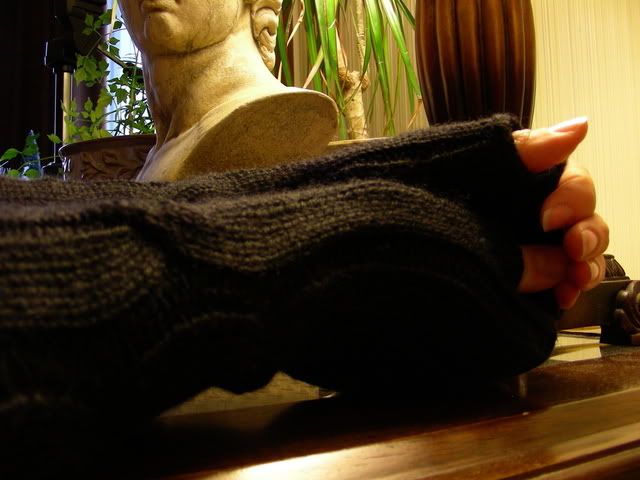 Not the best photo, I was packaging them up when I realized I didn't do a photo! I also forgot to take a photo of the finished mens shooting stockings! I will get a photo of the recipient wearing them!
All packed up and already delivered...
I will be awaiting photos of everyone wearing their knits!
Have a wonderful Christmas Eve everyone!