The agony of defeat!
Yes, I did get a lot of knitting done for Christmas this year...but I didn't finish one gift. I let the recipient know...and she actually saw this one...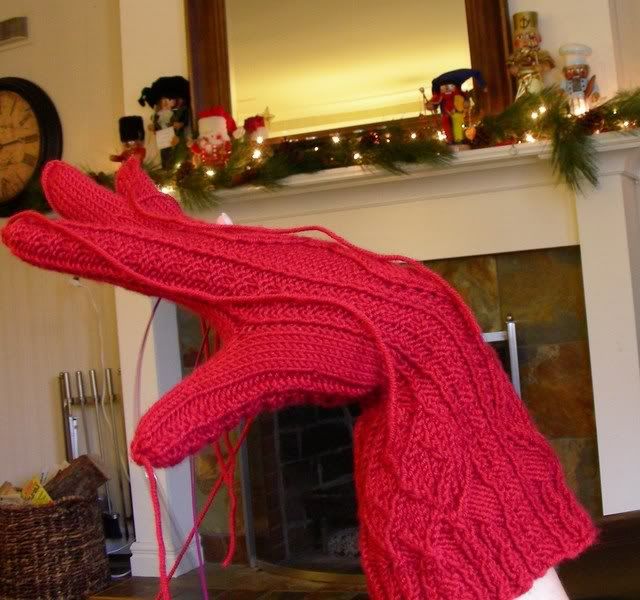 I have yet to knit the other though. I did give her a back up gift of
this
with some matching leather gloves...and the promise of a finished pair of gauntlets.
I need a little motivation to cast on the other glove. It's very similar to SSS (second sock syndrome)...but with gloves! With the new year quickly approaching...I would like to put them in my finished knits of 2007...two days to go...I am trying to stay positive here people!
FYI I seemed to have neglected my knitting email account...I see some questions from readers from November! So sorry...I will get those answers out ASAP!