I am thinking that this year will be the year of the scarf for me....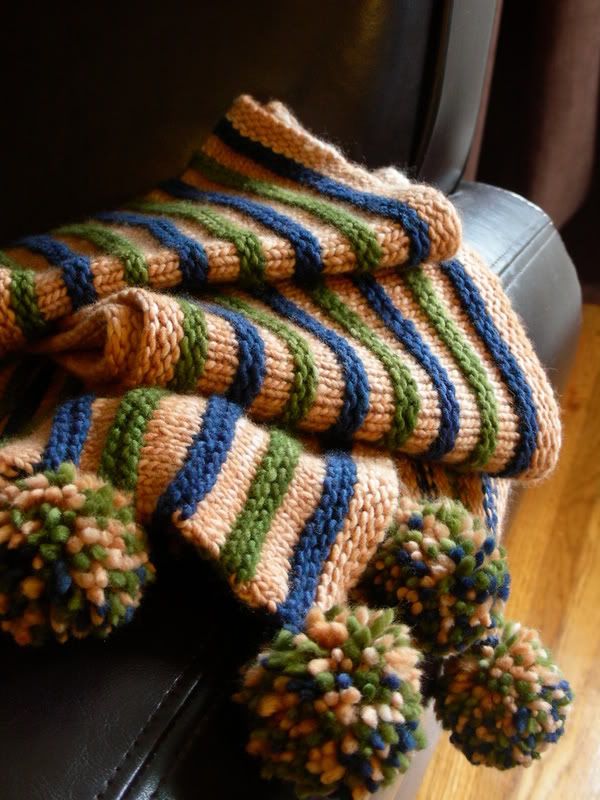 Pattern:
Bright Stripes from Scarfstyle
Started:
Sept 11, 2007
Finished:
Sept 22, 2007
Yarn:
Malabrigo...from way back when...left overs from
this
...
this
...and
this
!
Adjustments:
None really...while casting on I lost count...not that it matters how many stitches you cast on, but this scarf has 285 stitches...making it nice and LONG! I wasn't really sure about the pom poms. I was actually going to just make a fringe...but decided to go with the pom poms...I am glad I did, I really like it! The actual pattern calls for 5 on each end, but I felt 3 was enough.
There is nothing special here...just a nice simple knit. I used the crochet cast on so that I wouldn't have two different edges on the scarf. The crochet one seems to match the cast off nicely.
This is perfect for fall and winter...if it ever arrives.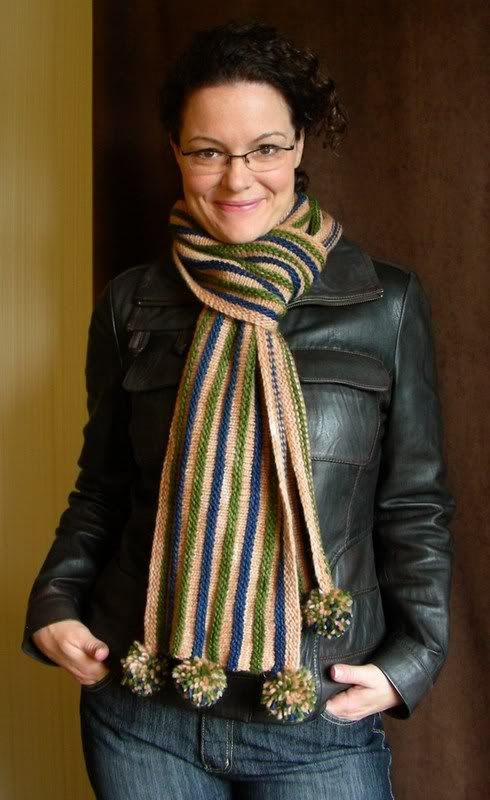 I am trying to wait patiently for fall...at least now I am ready with a great scarf!