So I am trying to knit every moment I have...a couple rows here, a couple rows there...and all the while staring at that list.
My boys see me knitting these hats and keep asking..."mommy...is that one for me?"
OH man.
So I knit them two hats (which they are called the spy hats...not sure why...because they are black?) The hat was actually intended to be for S.S. so I had to knit three in order to cross one off the list.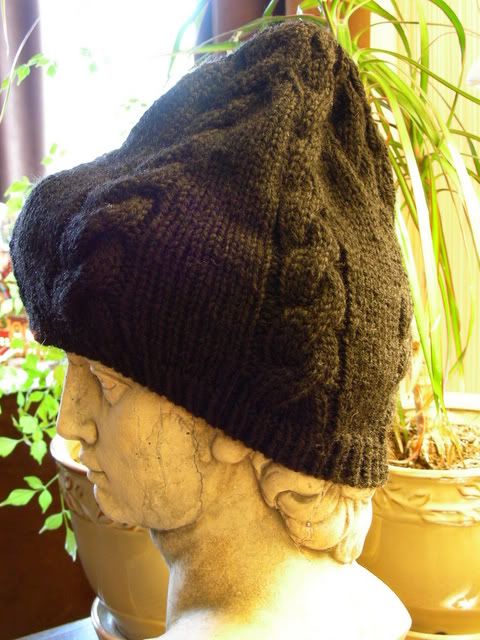 Started:
November 20, 2007
Finished
: November 24, 2007
Yarn:
Patons Classic Merino in Black (one ball will make two)
Pattern:
my own...I will write up for you. I knit it in a junior size but a change of gauge would make it adult size...and it is definitely unisex.
It is a simple pattern. An easy cable. A little one by one ribbing. I actually used a tubular cast on...well, for two of them.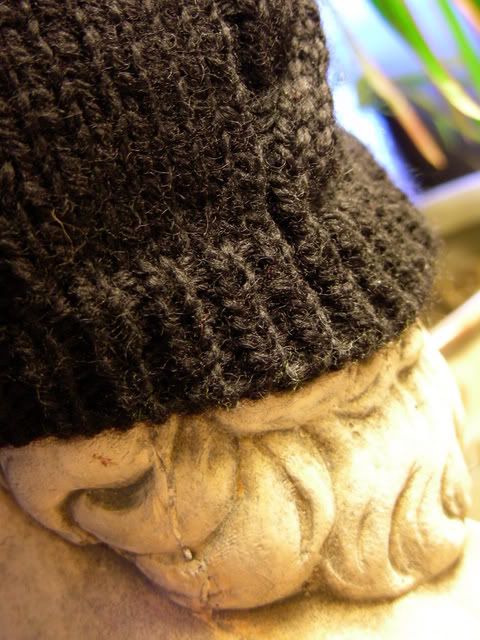 This is
My fashionable Life's version
. I have done
this one
as well...and
this one
I have yet to try!
I think it would look cool with the tubular cast on in a different colour as well.
oh...I also finished another
koolhaas
...in Patons classic merino purple...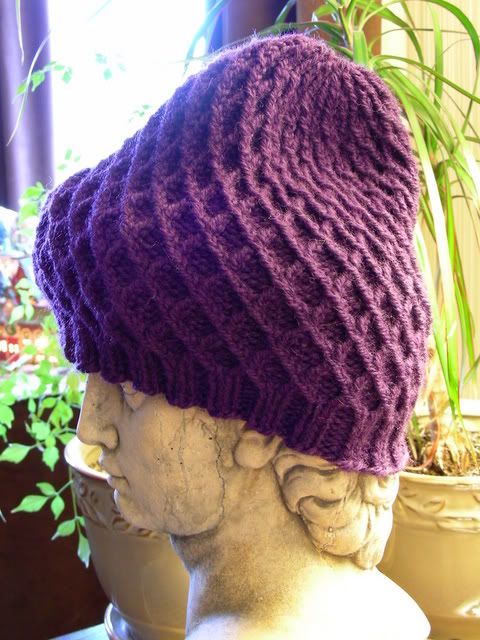 and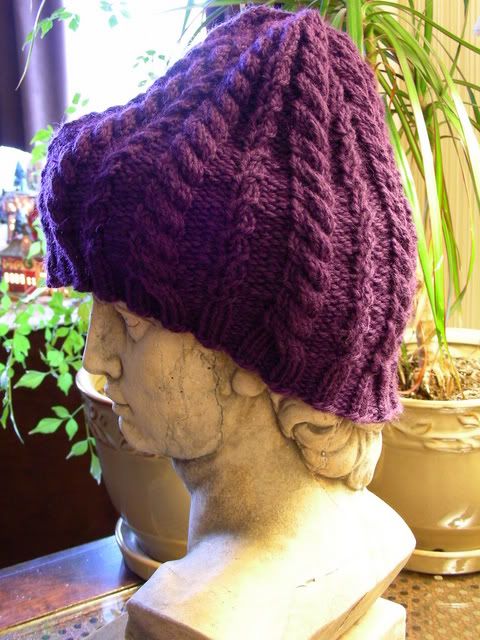 My version of the snowball hat.
I was going to use the pattern from
IK fall 2007 snowball hat
...and mis read the chart...but whatever I just went with it!
A couple days for each hat...I am on a roll.