Sorry...It's been a little crazy.
I am happy to report some knitting...yes on this here snowy Easter day!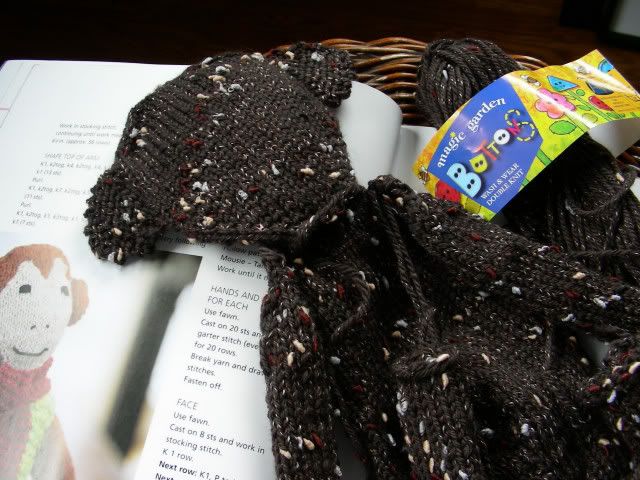 I am loving this yarn...
magic garden buttons
...that I am using. It is washable! I just love it's tweed look. (Do note that those tweedy bumps are not good when seaming.)
I am actually getting my knitting
mojo
back! I was up till midnight the other night knitting up the pieces! Like the good ole days.
So today I am stuffing and sewing....and the children are eating
Easter
chocolate like it is going out of style.
The day is full of sugar HIGHS and sugar LOWS. Let me tell you.
The crying...oh man.
My three year old just came over and burst into tears as he sees the monkey. Yes he wants one and this one is not for him....AND....he is eyeing my "stuffing" while crying out...
"I REALLY NEED SOME COTTON CANDY!"
Do you see where this is going...we are on a SUGAR LOW people...a sugar low.