I made it through the storm.
Finally...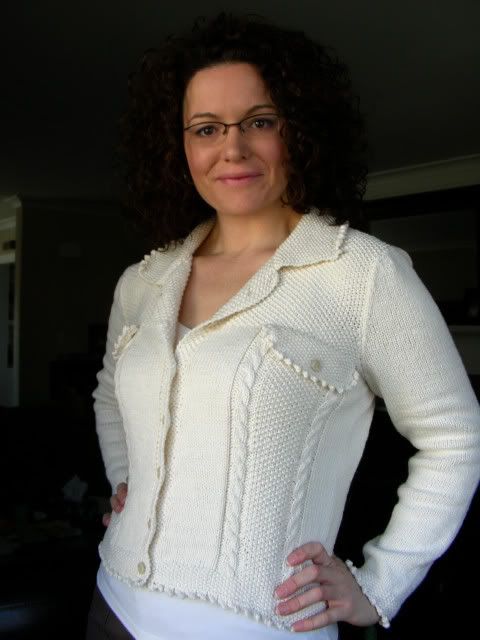 Started:
January 28, 2007
Finished:
March 11, 2007
Pattern:
Air from
Kim Hargreaves Calmer Collection
Yarn:
Rowan Calmer in cream
Adjustments:
None. I could have tightened up the gauge a little...it is bigger than I would have liked. Definitely not a negative ease sweater, but I kind of like the change. I wonder how it would fair in the dryer? I think I will throw the swatch in before I put the sweater in. I just don't think it will tightened up width wise. We'll see.
All in all, I do love it. What a great sweater for the spring!
A close up on some detail...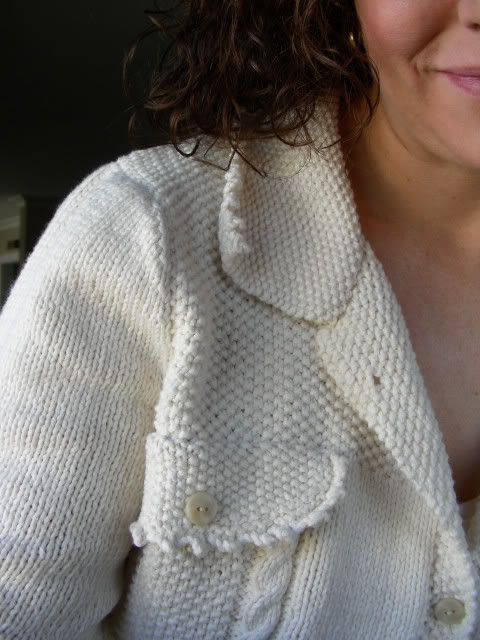 The pocket flaps are cute...but they go right over to the arm pit. They really could be omitted...but I kind of liked them.
This knitter is ready for spring...I finally knit something I like for 2007!
What's next?!
Did you click on Kim Hargreaves to see her new collection? Check out
THIS BEAUTY
! I have to knit it!