Finally...I am knitting for me!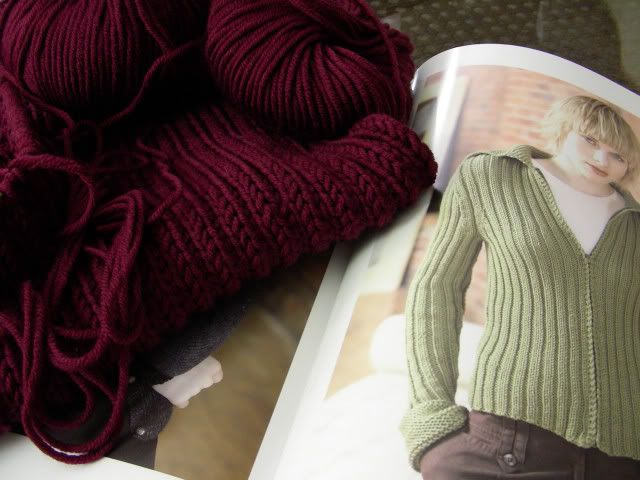 This is the starts of "Olive". I have had the book and the yarn for quite some time. I keep thinking that the knit is too simple and therefore wouldn't keep my interest. I searched different patterns, gauge and yardage...but kept going back to this pattern.
Simple is what I need right now....so Olive it is.
I must get a sock on the go...I know I started a
jaywalker
...for me...where did I put that?
Oh and that
Odessa
hat for Maia...I am a little late on that...
Grumperina patterns...
What about that scarf...
shifting sands
...I need one of those too...