All done just in time for
socktoberfest
. Let the games begin!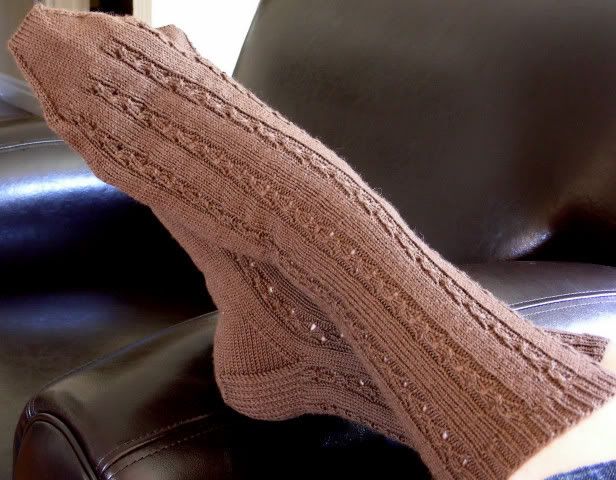 Started:
September 11, 2006
Finished:
October 1, 2006
Yarn:
Elann's
Devon
in Cocoa
Pattern:
Highland Schottish Kilt Hose from Nancy Bush's Folk Socks.
Adjustments:
A few. I obviously didn't do the turn down cuff and I had to add some stitches to the cast on to accommodate the foot circumference for the recipient. I didn't go knee high...that would have really been a challenge, and I made the foot longer than the pattern.
I really like the pattern in these socks, definitely a unisex pattern.
Another Christmas gift complete!
Thank you all for your kind thoughts yesterday.