So, here it is in all of it's "just purchased" glory...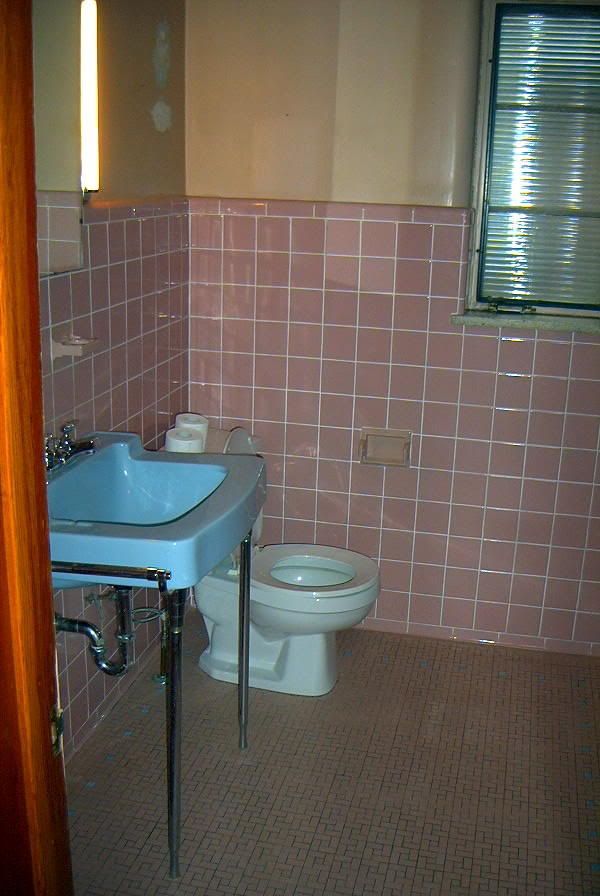 AHHHHHHHHH!
Yes that is pink tile...and a blue sink, as well as a blue tub! Actually, the blue sink was kind of cool.
WAS being the key word.
The entire thing was gutted...including the tiles and fixtures. It's been four years now. I first had it all white...but there were too many shades of white...then there was the problem with white and children.
So it was some shade of green...then recently, only for a moment, it was 2063-70 cumulus cotton...then
cc-244 french toast
(yes, this colour is very tricky, there is nothing toasty about it. It lasted a couple days)...and now
cc-590 grasslands
.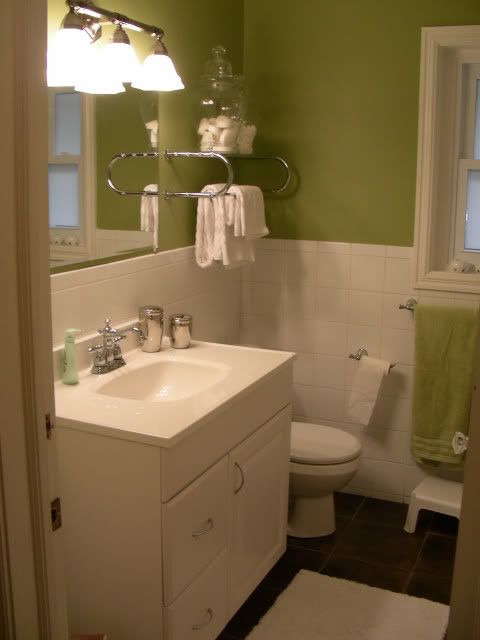 Don't mess with a good thing. I like neutrals around me, then I can accent with colours. So, every once in a while I try to play with colour...but as it turns out, the only one I can live with is green.
Now to find a fabric for a roman blind...and it should be done....well, until I want to play with colour again!