I did manage to knit a little this weekend, even though we had some company.
CK and I did some cross border shopping...gotta love Target and Twelve Oaks Mall! Some nice man at the border obviously didn't really care how much we brought back...I think he was digging me ;)
I was determined to put a dent in the test knit for
Sundara Yarns
....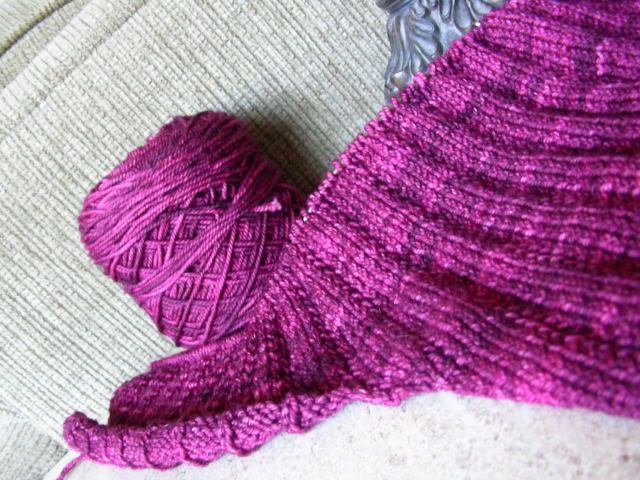 Some of you know what it is...some of you have guessed...but all I can tell you is this...
YOU JUST HAVE TO WAIT UNTIL THE PATTERN IS RELEASED!
I thought I would bore quickly with it...but it is not so. I think it is because I can multi task while knitting this. Watch a movie, entertain, tend to the children, chatty chatty...whatever.
I also timed my SPM while knitting it. There are a couple twisted stitches and purls in the pattern...and my SPM while doing so (pretty much lying down on the couch) is 40.
I can't even fathom how fast 120 SPM is...hence the name fastknitter! I am unable to link to her blog...but she was attempting to break a record this weekend...that just blows my 40 SPM out of the water.
I am curious to see how many I can do while knitting plain stocking stitch...