I hate it when projects are sitting on the needles. Just sitting...not going anywhere...waiting their turn.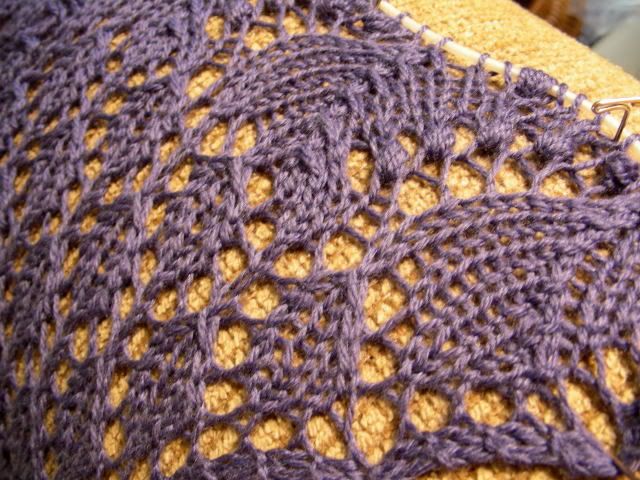 Swallowtail shawl needed a little movement last night, so I completed the first lily of the valley chart. I love the little bobbles in the lace.
For those of you who need a good knitalong...there is one
here
and one
here
.
Hey, did you notice the needles? That cord is not an addi cord...
As you know, I value
Grumperina's
knitting
opinions
...so I finally bought some
Bryspuns
.
I must say that I do like them. I find they feel a little strange being almost weightless and the needle itself is very flexible. I think I am just not used to that with addis. The tip is perfect for the lace work. The p5tog would be nearly impossible with addi turbos blunt tip.
Hopefully I will finish the shawl this weekend...as for the Sundara project, I have just slipped over the half way mark...ahhhhhh. I feel much better now!