Firstly, I keep forgetting to let you know of the errata that Tanya and Saadia have sent to me for Knitting Nature. It has also been posted on the KAL site
HERE
.
Here's my
Eye Candy Friday
submission...I know I am a day late.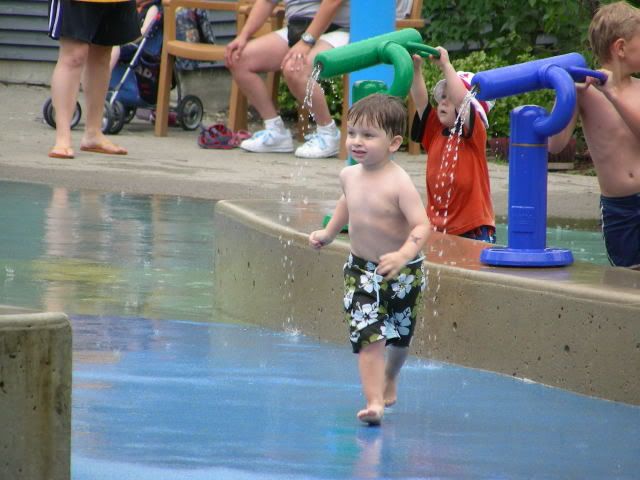 Maria and I took her 3 girls and my two boys on a trip to London for a couple days. They couldn't wait for Storeybook Gardens. The water area was a hit!
This shot is of Matteo...before getting caught in the crossfire.
Today's the day for Matteo.
I must make the time.
I just put him in underwear and am hoping for the best.
The only part of potty training I look forward to is having to stay put for a couple days...this allows me some serious knitting time!
He is sitting on my lap now...should I be worried?!
Hello Aunt Deb and Aunt Joanne! Aunt Joanne, I didn't even know you went out to BC for a visit! I am so out of the loop. We must have a knitting night when you return.