I am just waiting for the laundry to finish...and I put the buttons on moments ago...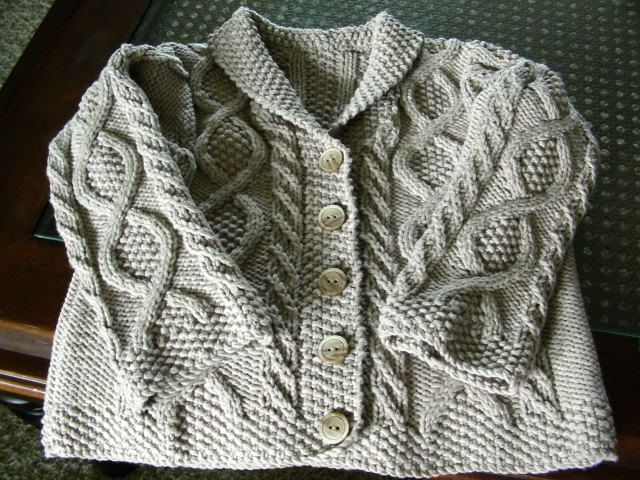 Just in time for the party...in an hour!
Started:
June 23, 2006
Finished:
June 30, 2006
Yarn:
Rowan All Season Cotton
6 balls
...not 5 like the pattern calls for...there is no possible way that they knit the largest size with 5 balls.
Pattern:
Trellis
from Knitty.
What a great pattern. It really looks impressive, and it is quite easy to knit. The yarn is machine washable...perfect.
Adjustments:
None.
Now I can get back to BEA!