You knew it would happen eventually...listening to my inner knitter...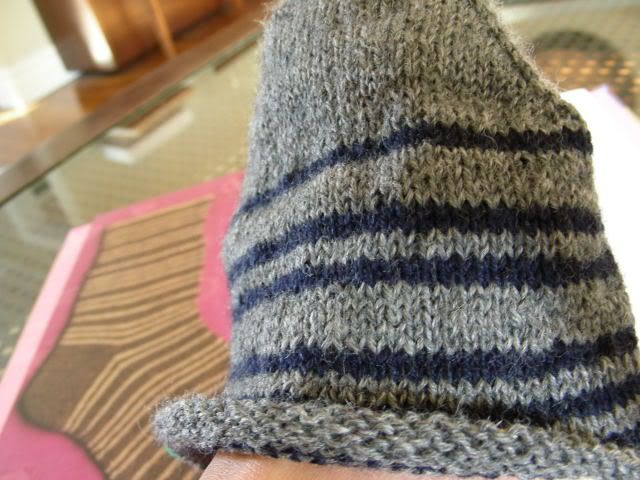 Much to my fathers dismay...I ripped the sock and started a striped sock so I would be able to make one with more leg to it.
It has not met his approval...seems he liked the first sock...I fit nicely. I think it was the ribbing he liked. The more he talks about the first sock, the more I learn of how he likes a sock to fit.
So, good bye striped version....on to one with ribbing. I will have to keep the stripes in order to gain the length though.
Some of you have asked what I don't like about this knit picks yarn...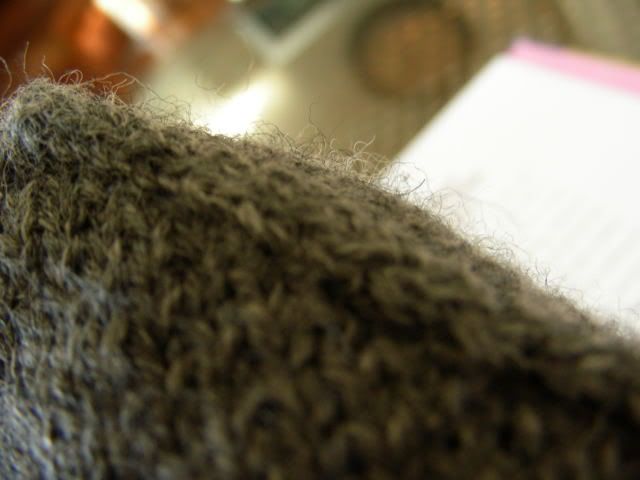 You see that "Hairiness". I don't like it. The navy isn't as hairy as the grey...for whatever reason. It is scratchy and splits a little. It also doesn't like being ripped and reknit. I hope blocking helps.