Here is the problem. I am too focused on using up the stash of yarn before purchasing anything new. I have beautiful yarn, and really great patterns that I want to knit, but they don't match up. So there is no point in forcing it. I am still on a quest to find the perfect yarn for the "Lace Leaf Pullover". (Yes, I know Catherine, you want me to knit a skirt, and I have some patterns, but I just don't know. I never wear skirts....maybe.)
So, when in doubt of what to knit, start a sock.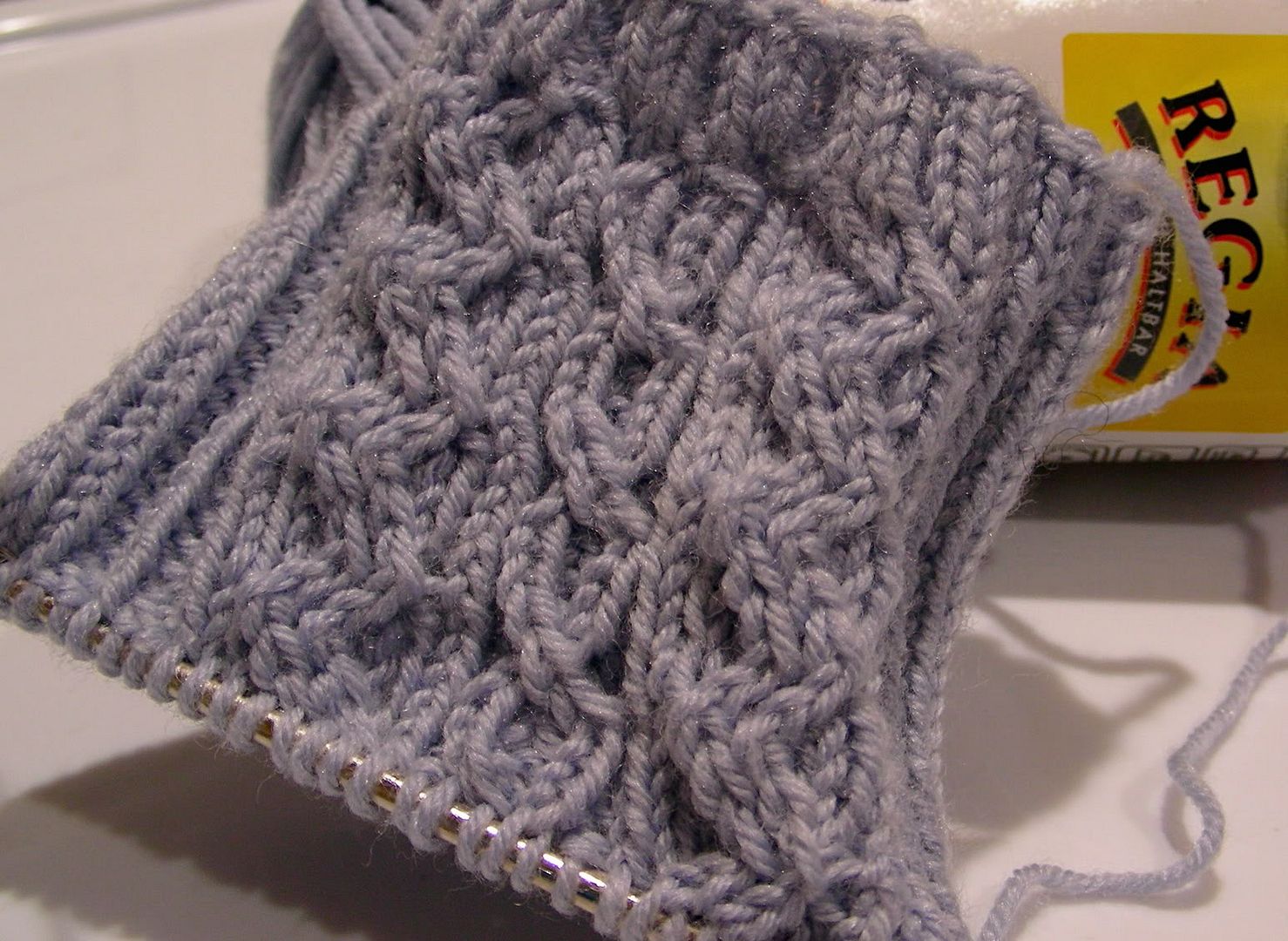 Here is the start of the "Canal Du Midi" sock from Nancy Bush's "Knitting on the Road". I love this book, and have never done a sock out of it. Now is the time. I had this lovely shade of blue in the Regia Silk. These will be the perfect birthday gift for Mom.
I've done the recommend "Double-Start Cast On" which is a new cast on for me. This pattern also has a unique stitch pattern of crossed stitches that is also new to me. So, this is turning out to be a great learning project.