Thank you all for your wonderful comments on the Lace Leaf Sweater...I still don't know what I will do with it. Maybe it will grow on me. Catwalks...you are all too funny!
Faced again with nothing to knit,
(the other Canal Sock I am saving for my trip, my Knitting Olympics yarn has arrived...but I can't start that until the official start date, and I have also acquired the yarn for Aranrose in the upcoming IK...but it doesn't arrive until next month.)
I decided to cast on for some gloves. I have been wanted to knit the Spencer Gloves from the current Rowan and even have the Wool/Cotton in the stash for it.
I swatched...really I did...and got gauge. Of course, when I have the thumb done I realize that my gauge is
not
correct and have to start again. Now this time I definitely have got gauge and get back to thumb...knit and seam it.
Too small. The pattern is for the average sized adult hands. I guess I am not average sized. Hmmm. I searched for other knitters who have made the gloves and came across
these
. Gorgeous! Notice that she also says that they are small.
I consult my Knitters Handy Book of Patterns and for my size hand, there are just not enough stitches. So now I have to start again, this time increasing the size.
Well, you are already aware of the other problems with seaming up digits in a glove. I knew of them already, but thought I would try it.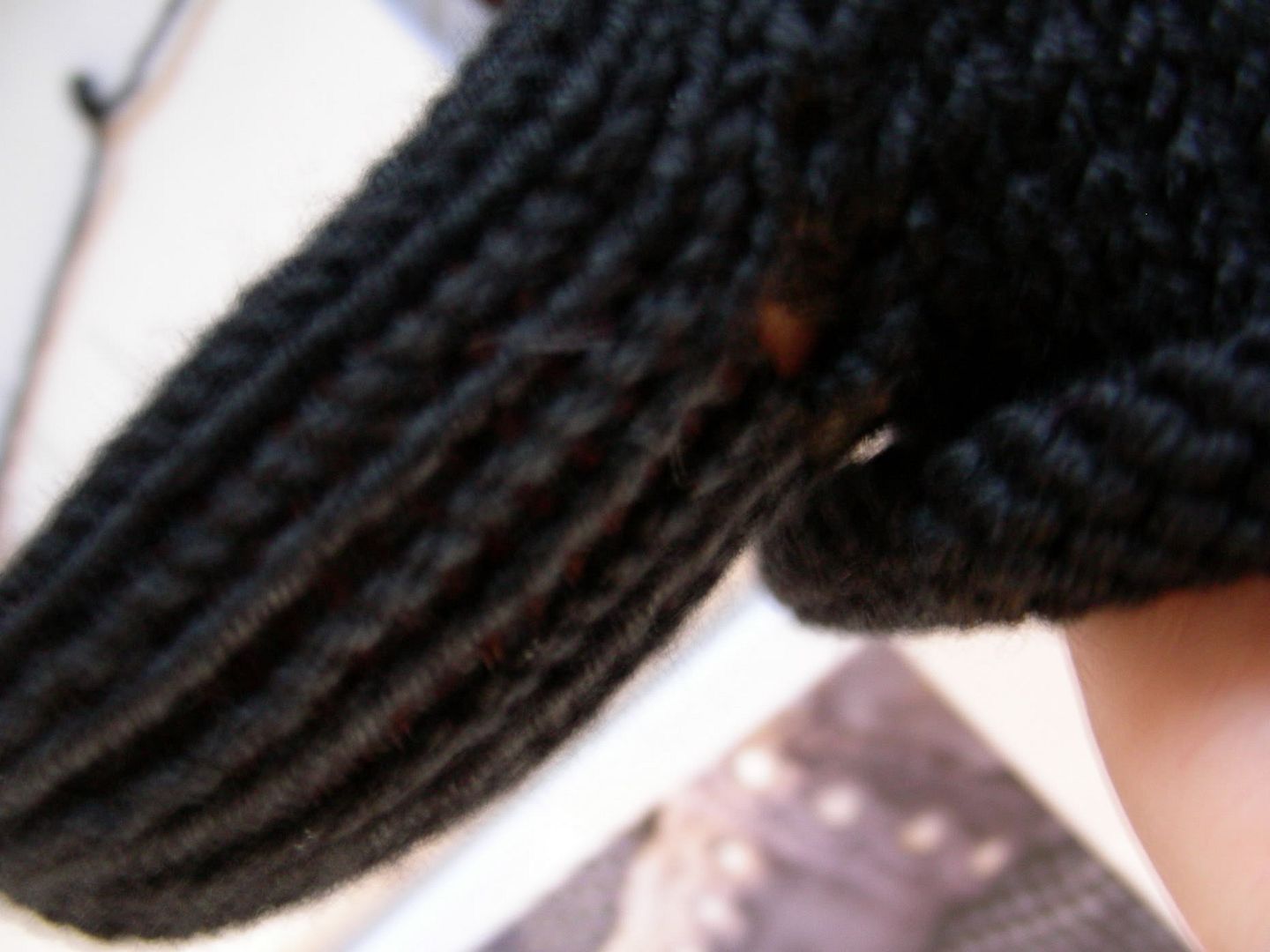 Wrong.
Holey Moley
. Also, the seam is quite uncomfortable.
Over to
Nona's Blog
I go. Have you seen her wonderful tutorial on
icord finger gloves
? So why not do the icord fingers, knit the glove from the top down then add the wonderful details from the Spencer Gloves?
That is on the new knitting agenda.